DON'T MISS
By Rosetta Miller Perry NASHVILLE, TN — Many have questioned the appropriateness that the winning bidder is a significant campaign supporter who won the bid...
LATEST NEWS
By Kelli Sharpe NASHVILLE, TN (TSU News Service) — Newly installed Alpha Kappa Alpha Sorority, Incorporated International President Dr. Glenda Glover has sent a clear...
NAIROBI -— (Prensa Latina) Former US President Barack Obama met with Kenyan President Uhuru Kenyatta after arriving to the country where his father was...
By Ms. June NASHVILLE, TN —Jim Shulman may hail from the luxury and comfort of the Green Hills zip code but unlike other candidates vying...
POPULAR ARTICLES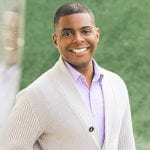 NASHVILLE, TN — Joseph Pleasant comes to the Nashville Fire Department after seven years as a reporter and anchor at WKRN. He still remembers...
By Reginald Stuart NASHVILLE, TN — High school graduation tassels will be flying all over the region this month and next as seniors cheer their...
The Sonata has more total interior volume than any vehicle in its class (122.4 cubic feet). In addition, the Sonata also has the most...
LATEST REVIEWS
FALCON HEIGHTS Minn. – Thirty-two-year-old Philando Castile is dead and a community is outraged following a Wednesday evening (July 6) officer involved shooting in...