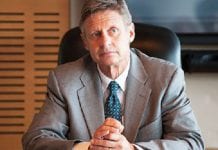 The 2016 Presidential Election has left Americans wondering who they will vote for in November. Americans, however, seem unhappy with the Republican and Democratic...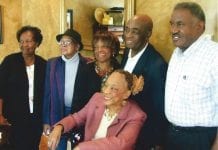 By Wiley Henry MEMPHIS, TN — On Sept. 18, 1959, eight black students walked onto a white college campus when racial tension was seething and...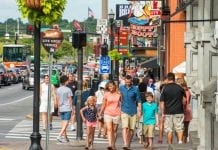 July 1 Jazz Singer Dara Tucker in Concert. Vocalist/songwriter Dara Tucker Band will be in concert. Dara's quickly establishing herself as one of the premiere...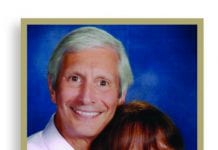 BOSTON, MA — NEA bestows upon Wendy Marcec, a retired Tennessee educator, its prestigious 2017 Reg Weaver Human and Civil Rights Award for her...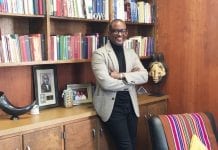 By Tribune Staff NASHVILLE, TN — Rev. Roderick Dewayne Belin has been named Pastor/CEO of the Year by the Tennessee Tribune. This dynamic preacher is equally...
Attorney Derek Cho (Steven Yeun) was a rising star working his way up the corporate ladder at Towers and Smythe when he was blindsided...
MEMPHIS, TN — Rev. Jesse L.  Jackson, Sr. toured Collins Chapel Connectional Hospital with Bishop Williamson, ecumenical leaders, Healthcare Professionals, African-American Physicians, elected officials,...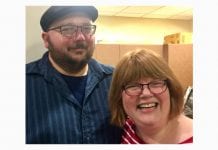 By Peter White NASHVILLE, TN – Republicans are playing politics with healthcare. "They've been saying they are going to repeal and replace for seven years," says Michele...
By Clint Confehr COLUMBIA, TN — While telling the history of R.H. Boyd Publishing Co., a retired TSU history professor recently encouraged his audience here...
Most Popular
By Ron Wynn Tennessee State University head coach Brian "Penny" Collins isn't just thinking about this coming season, but looking ahead to the future beyond...
Latest reviews
By Euan McKirdy When retiree Stephen Paddock checked into his 32nd-floor suite at the Mandalay Bay Resort and Casino last Thursday, nothing appeared unusual. Paddock had booked room...
As a donor, what do you want in return for your gift? A letter? Public recognition? Opportunities to meet with like-minded people? Access to...
By Peter White NASHVILLE, TN — You can't escape taxes.  You can't escape death either but where you live determines how long you will live. A...