In just a few weeks, Tennessee State University will hold its 10th annual Women of Legend and Merit Awards celebration. Seanne Wilson, who oversees...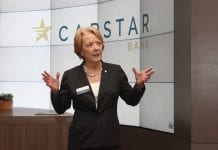 By Cillea Houghton  NASHVILLE, TN — CapStar Bank has unveiled its new corporate headquarters in downtown Nashville. The bank moves from its current location on Fourth...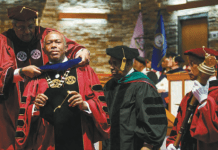 NASHVILLE, TN — On Saturday, April 16, 2016, the Board of Trustees officially conferred the Office of the President upon James E. K. Hildreth,...
Staff Reports GOODLETSVILLE, TN — Fairfield Missionary Baptist Church recently celebrated its senior pastor, Howard E. Jones Sr., for 29 years of leadership.  Based on...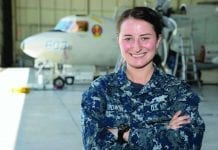 By Mass Communication Specialist 3rd Class Theodore Quintana, Navy Office of Community Outreach NORFOLK, Va. – A 2010 Rossview High School graduate and Clarksville, Tennessee...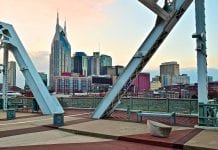 NOW – May 1 Student Show: Art Imitates Life. This is an exhibition curated by Fisk University students featuring works by Fisk University students. LOCATION:...
NASHVILLE, TN — The legendary Fisk Jubilee singers are a part of the stellar list of entertainers scheduled to perform at the Jack Daniel's...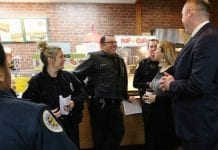 NASHVILLE, TN — Music City strums a slow, sad song, having lost a dedicated and brave police officer who drowned while trying to save...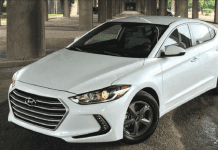 The new 2017 Elantra ECO powertrain features an advanced new 1.4L turbo-charged engine and an innovative 7-speed dual clutch transmission. The result is impressive....
Most Popular
SABRE is offering one college student $ 15,000 dollars to raise awareness and advocate for campus safety. One of the leading brands in campus...
Latest reviews
Out of 175 nominations from HBCUs across the country, Tennessee State University is a finalist in 10 out of 28 categories according to the...
NASHVILLE, TN — The Metro Council on Tuesday selected Councilman Nick Leonardo, an attorney who also serves as a legal analyst for NewsChannel5 to...
By Ron Wynn Football season won't be here for another month and a half. Preseason practices don't even start for NFL teams until later this...