By Peter White NASHVILLE, TN — Traci Patton fights the good fight everyday from her small office in Mercury Court, an extremely low-income complex of...
At 80/20 Fitness, the experience is like no other. This is not just a gym, but it is an environment where all members are...
By Lucas Johnson NASHVILLE, TN (TSU News Service) — Tennessee State University alums converged on Atlanta  for the 2018  National Alumni Association Convention. TSU President Glenda...
By Janice Malone NASHVILLE, TN — NBC's America's Got Talent (AGT), the #1 show of the summer, will be hosting Season 12 open call auditions in...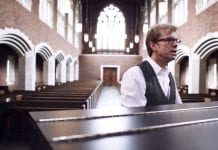 NASHVILLE, TN — Country singer-songwriter Lionel Cartwright wants to give back to the Nashville community in a big way. So big, in fact that the...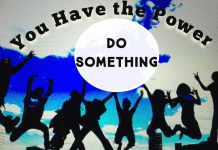 Actions speak louder than words.  We must be willing to act and do what we say we will.  Now is the time to make...
Tennesseans for Alternatives to the Death Penalty (TADP) is holding vigils in Nashville, Memphis, and Knoxville on August 9, 2018 to oppose the execution...
NASHVILLE, TN — The Tennessee Department of Human Services (TDHS) will open the application process for organizations to participate in this year's Summer Food...
Most Popular
By Peter White NASHVILLE, TN — The man who stopped the giveaway of the old Greer Stadium property at Fort Negley withdrew his complaint against...
Latest reviews
Vanderbilt Owen Graduate School of Management and Christoph Communications are teaming up to promote Nashville's ethnic community through Nations in our Neighborhood, which showcases...
There's a basic difference between Marsha Blackburn and Phil Bredesen, the two likely candidates facing each other Nov. 6 to succeed U.S. Sen. Bob...
By Emmanuel Freeman NASHVILLE, TN (TSU News Service) — When Folusho Elijah Micah was asked to introduce TSU President Glenda Glover at a church event,...