POPULAR NEWS
By Sandra Long Weaver NASHVILLE, TN — NAACP President Derrick Johnson on June 29 wasn't expecting to address a "red army" of women ready to...
NASHVILLE, TN — Chief Steve Anderson today presented awards to six individuals whose outstanding work during 2016 earned them Employees of the Year honors. Detective...
WORD CUP 2016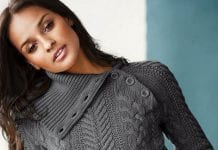 Cool weather means tailgating, apple picking, attending festivals and enjoying the changing leaves. It also...
By Ron Wynn, Sports View One of the often difficult realities in professional sports that teams...
By Vivian Shipe KNOXVILLE, TN — For years Project Grad , a K thru 12 public...
WRC Rally Cup
By Cillea Houghton NASHVILLE, TN — Local civil rights icon Mary Louise Watson recently celebrated her...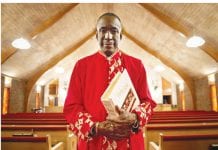 MEMPHIS, TN — Pastors, the community, and politicians attended the memorial service Saturday, September 23...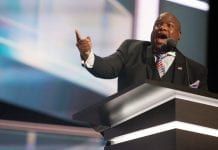 I don't like name calling and disparaging anyone's character not, and it's not because I...
CYCLING TOUR
WASHINGTON, Dec 22 (Reuters) - U.S. President Donald Trump signed Republicans' massive $1.5 trillion tax overhaul into law on Friday, cementing the biggest legislative...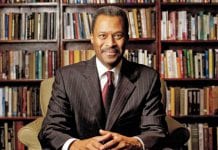 By Reginald Stuart NASHVILLE, TN — Fisk University's hunt for a permanent president and more philanthropic support got harder this month with the announcement by...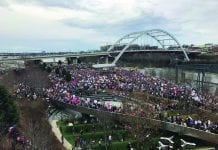 February 11 Music City Burlesque. This fun and entertaining event features burlesque entertainment from 7 talented ladies who've performed at burlesque events, concerts and festivals...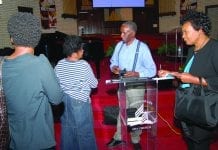 By Wiley Henry MEMPHIS, TN — What Mamon Wilson has been able to accomplish with homeopathic medicine is beyond comprehension – particularly since he's not...
By Alice Bernstein, Tribune Correspondent On December 15, Dr. Jamye Coleman Williams, friend of The Tennessee Tribune, celebrated her 99th birthday.  In her long productive life and legacy...
TENNIS
Parents often wonder when should take my child to the dentist.  Should you wait until all the teeth have come in, or wait until...
From Staff Reports NASHVILLE, TN — Vanderbilt University Chancellor Nicholas S. Zeppos became the school's's eighth chancellor 10 years ago on March 1. The day he...
LATEST ARTICLES
By Kelli Sharpe NASHVILLE, TN (TSU News Service) — Newly installed Alpha Kappa Alpha Sorority, Incorporated International President Dr. Glenda Glover has sent a clear message that education will remain a priority for the service...
NAIROBI -— (Prensa Latina) Former US President Barack Obama met with Kenyan President Uhuru Kenyatta after arriving to the country where his father was born to visit his family, local media reported. The stay here...
By Ms. June NASHVILLE, TN —Jim Shulman may hail from the luxury and comfort of the Green Hills zip code but unlike other candidates vying for the Vice Mayor position, he is willing and ready...
By Dr. Benjamin F. Chavis, Jr., President and CEO, NNPA Amid the rush to comprehend the ramifications of a full-scale international trade war initiated by the errant and backward tariff policies of the Trump Administration,...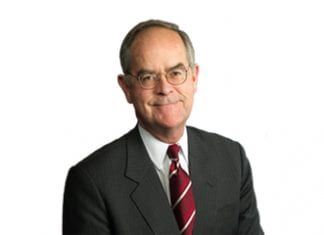 WASHINGTON, DC — Testifying to the U.S. International Trade Commission this morning, U.S. Rep. Jim Cooper (TN-05) denounced the Commerce Department's tariff on a chief component of newsprint, citing the immense financial burden for...
NASHVILLE, TN — United States Senator Lamar Alexander (R-Tenn.) told the nation's county leaders that a recent Supreme Court decision allowing states to collect state and local sales taxes from out-of-state sellers will be "a...
NASHVILLE, TN — When contrasting track records of Brenda Gilmore and Harold Love a clear difference emerges between an ineffective and effective legislator. While both sponsored about the same amount of legislation Love was...
NASHVILLE, TN — Nashville MTA is now WeGo Public Transit, committed to connecting people to their lives and their communities. The new image is part of a process that started with the adoption of the...
NASHVILLE, TN — Nashville-based financial services company Advance Financial and its Chief Executive and Experience Officer, Tina Hodges, were recently named the winners of four national awards: a Gold Pillar Award for Best Employer...
By Clint Confehr FRANKLIN, TN — The Tennessee Tribune was recognized by the Tennessee Press Association  as an award-winning newspaper, according to results released during the TPA's summer convention in the Cool Springs Conference Center. Tennessee...