POPULAR NEWS
NASHVILLE, TN — Members of Alpha Chi Chapter, Chi Eta Phi Sorority, Inc. will celebrate Nurses Week (May 6-12, 2018) with a workshop on...
NASHVILLE, TN -- And now it's a race. Despite business leaders' best efforts to make the election to replace former mayor Megan Barry a coronation...
WORD CUP 2016
MURFREESBORO, TN — The way MTSU student Damarcus Seaberry sees it, part of Dr. Martin...
MEMPHIS, TN — Pearl Shaw has been appointed President of Saad&Shaw – Comprehensive Fund Development...
Fitness instructor Kevin Bazile is this week's guest on Take 10 On Tuesdays with The...
WRC Rally Cup
NASHVILLE, TN — The annual series Jazz on the Triangle celebrates its Twenty-third Season at...
Nashville, TENN - A special election for Davidson County District 33 is being held after...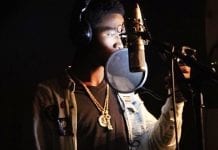 NASHVILLE, TN — It's not too many high school seniors who will be handed a...
CYCLING TOUR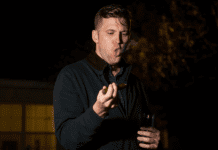 By Christopher Mathias The mayor of Gainesville calls the white supremacist a "terrorist leader." GAINESVILLE, Fla. — Thousands of people turned out on Thursday at the...
NASHVILLE, TN — The Institute of Real Estate Management ® (IREM) has announced that Freeman Webb Company has been awarded its 2017 Accredited Management...
NASHVILLE, TN — As we get closer to the May 1 Election Day, it's important to remember the many benefits the transit plan will...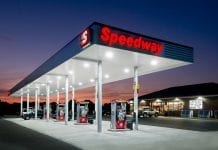 ENON, Ohio, Jan. 18, 2017 – Speedway LLC (Speedway), the nation's second-largest chain of company-owned and -operated convenience stores with approximately 2,770 stores in...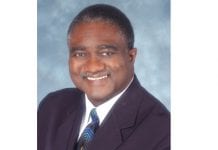 George E. Curry, who grew up in a segregated Alabama housing project and became a prominent black journalist, notably as editor of the feisty,...
TENNIS
By Reginald Stuart NASHVILLE, TN — As a child growing up in Nashville, LaDonna Boyd did not know she might someday rise to become chief...
NASHVILLE, TN — Tennessee State graduate Mike Jackson cleans up pretty well. So well in fact, that he was selected to replace the iconic cartoon character Mr. Clean. The...
LATEST ARTICLES
By Clint Confehr COLUMBIA, TN — Maury County's school board will follow a court judgement — one that found "inappropriate" acts — on how to follow state law "moving forward" with teachers toward employee work...
By Cillea Houghton  NASHVILLE, TN — When Dr. Matthew Walker Sr. established the Matthew Walker Comprehensive Health Center, he set into motion a revered 50-year legacy that's reflected in its mission today. Walker opened the center...
By Ms. June NASHVILLE, TN — With so many elections bombarding the citizens of Nashville in the year 2018, Christina "Chris" Callaway shows up as a breath of fresh air, balance and consistency in the...
NASHVILLE, TN — Metro Public Health Department (MPHD) and NashvilleHealth are launching the Nashville Community Health + Well-being Survey, a foundational, county-wide survey of the health of Nashville residents. The large-scale assessment, to be sent...
 NASHVILLE, TN — David Williams II, vice chancellor for athletics and university affairs and athletics director at Vanderbilt University, announced earlier this week that he plans to step down from his leadership role at...
By Peter White NASHVILLE, TN — Brett Kavanaugh isn't on the Supreme Court yet, but Sen. Chuck Grassley (R-IA) says he will be by October 1. The full senate may vote as early as September...
NASHVILLE, TN — On September 29, 2018 at 3 pm the Riverside Historical Society will formally unveil placement of a historical marker for the Riverside Sanitarium, the first black Seventh-day Adventist medical facility, founded in...
NASHVILLE, TN — Two Nashville-based organizations, Advance Financial and Vanderbilt University Medical Center (VUMC), were named to Forbes' first-ever ranking of The Best Employers for New Graduates.  Forbes partnered with market research company Statista to...
MURFREESBORO, TN — One of the most ambitious University Honors College lecture series ever is scheduled for this fall at Middle Tennessee State University. With a November election slated to determine who will guide Tennessee...
By Carlissa Shaw Special to Tennessee Tribune from The New Tri-State Defender In record fashion during the Aug. 2 election, Shelby County voters turned to African-American women to serve in positions on the county and state...