POPULAR NEWS
By Janice Malone NASHVILLE, TN — If anyone who has a substance abuse problem or has a loved one with this issue, the book.  Cracked,...
By Stacy M. Brown, NNPA Newswire Contributor @StacyBrownMedia The genius, intelligence, beauty and spirit of Black women, which continues to transform the world, shined brightly again Sunday...
WORD CUP 2016
By Clint Confehr MEMPHIS, TN — By the end of Wednesday, MLK50 officials anticipate 10s of...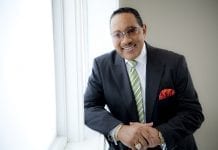 NASHVILLE, Tenn -  Throughout the month of July the hit show Bobby Jones Gospel (BJG) will...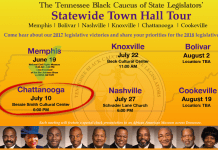 CHATTANOOGA, Tenn - The Tennessee Black Caucus of State Legislators' will hold a town hall...
WRC Rally Cup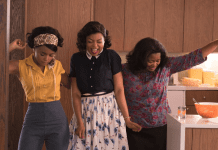 All of the astronauts picked by NASA to participate in its maiden manned space programs,...
By Reginald Stuart Three Nashville institutions of higher learning --The Meharry Medical College, Vanderbilt University and...
NASHVILLE, TN — There are plenty of things to learn as you walk through the...
CYCLING TOUR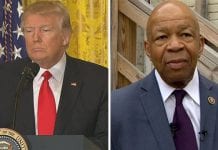 By Darlene Aderoju WASHINGTON – President Donald Trump and ranking Democratic Congressman Elijah Cummings finally met Wednesday, and in what apparently was an otherwise cordial...
By Ashley Benkarski MURFREESBORO, TN — Pipe bombs were sent to the president's critics. Two African-Americans were killed at a Kroger in Kentucky, and 11...
For the first time, the Mazda6 Signature is available with the new Dynamic Pressure Turbocharged SKYACTIV®-G 2.5T engine. Delivering up to 250 HP1 and 310...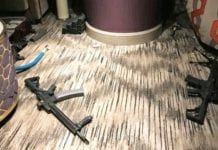 By Euan McKirdy When retiree Stephen Paddock checked into his 32nd-floor suite at the Mandalay Bay Resort and Casino last Thursday, nothing appeared unusual. Paddock had booked room...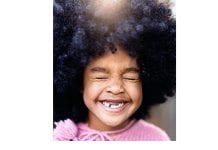 A child's baby teeth begin to loosen and fall out to make room for the permanent teeth sometimes as early as 5 years of...
TENNIS
MEMPHIS, TN — The University of Tennessee Health Science Center announced today that Jordan Ross, graduate student in the Department of Anatomy and Neurobiology...
MURFREESBORO, TN — The way MTSU student Damarcus Seaberry sees it, part of Dr. Martin Luther King's legacy is embodied in Seaberry's very presence...
LATEST ARTICLES
Former Overton star scores her career high in 87-72 victory. NASHVILLE- Former Overton High School star and senior point guard LaShae Brown scored a career high 42 points and freshman Ileah Chambly added 19 as...
This past Friday rapper Jay Rock of Top Dawg Entertainment performed at Top Golf in Nashville, TN. He performed such hits as Win, Vice City, Wow Freestyle, OSOM, and Money Trees. His opening act was...
Stanis is an Advocate for Alzheimer's disease which affects 5.7 Million People WHAT:  Remembering the Good Times Alzheimer's Symposium, BernNadette Stanis from the groundbreaking sitcom "Good Times" will speak about the impact, advocacy, research and cultural...
NORRIS, TN — Fall Heritage Days at the Museum of Appalachia will transport guests back in time through the sights, sounds, smells and tastes of pioneer traditions and demonstrations. This family-friendly event will be...
Brent Manson 67, of Bloomington, Illinois passed away from cardiac arrest on November 2, 2018 at Memorial Hospital in Springfield. Cherishing the memory of their love and life together is his devoted wife Glenda...
By Shiloh Long Special to The Tennessee Tribune  DALLAS, TX — The Dallas Cowboys (3-5) were embarrassed on primetime television Monday night by the Tennessee Titans. The Titans (4-4) ended their three-game losing streak, basically shutting...
By Clint Confehr MEMPHIS, TN — Shelby County Mayor Lee Harris' several nominees to county posts, including a photo journalist, were recently approved by county commissioners. Uday Sripathi is a new member of the Memphis &...
GARY, IN — David E. Ross, Jr. M.D., physician and Meharry Medical College alumni died on Wednesday, October 31, 2018.  He graduated from Tougaloo College and Meharry Medical Collegel of Medicine. He also graduated from...
By Peter White NASHVILLE, TN – With a court case, All-American 400 stock car race, Flea Market, and Christmas Village all scheduled this month, Metro closed access to the Fairgrounds from Nolensville Rd. last week....
By Ashley Benkarski MURFREESBORO, TN — Pipe bombs were sent to the president's critics. Two African-Americans were killed at a Kroger in Kentucky, and 11 people were killed and six injured after a shooter entered...