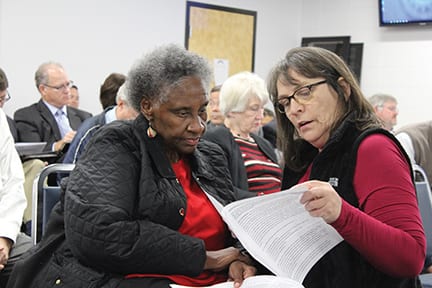 By Clint Confehr
NASHVILLE, TN — Ethics and equal treatment are why metro planners postponed a vote on a grease plant's move to Whites Creek Pike. Now, their decision depends on technical terminology.
Harvey Combs, owner of Onsite Environmental, 1421 Baptist World Center Drive, wants to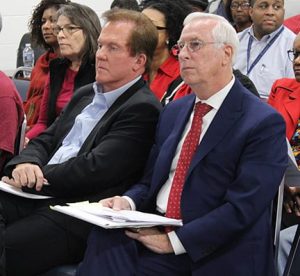 move his grease recycling and polluted water treatment plant to 2832 Whites Creek Pike near a quarry. Residents want the land rezoned to stop the move.
Oct. 25, At Large Councilwoman Sharon Hurt sought a delay. Planning commissioners reset a hearing and decision to Nov. 8 because residents had no lawyer to argue the technicality. Is the new site "active." Was work done based on permission from the government? Some commissioners asked why a lawyer wasn't hired before the request. Without one, it's unfair to proceed, they said, but the burden of proof is great because of staff advice.
Onsite Environmental's attorney, Tom White, defined the question. "Is the development active or not active?" Commissioners consider the "aggravate of activities" in the last 12 months. Planning staffers listed expenditures of $1.7 million on engineering, surveys, tree planting and "sewer … brought to the property," White said. "All that happened under the (state) Jackson Law," adopted by metro's council Aug. 8 when it decided the project meets state environmental criteria for grease recycling, and treatment of very polluted water.
"It's been decided by a super-majority of 31-7" by the council, said Councilman DeCosta Hastings, noting approval by the Tennessee Department of Environment and Conservation. Metro "can't do anything" about state approval. "The facility can move there because of zoning" approved in 2009. Zoning is one of the Jackson Law's criteria.
Former Councilman Frank Harrison sponsored the Specific Plan zoning for light industrial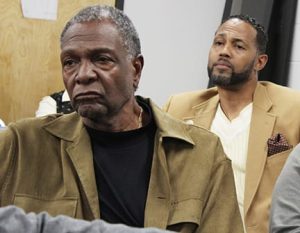 uses in a mixed-use business park with retail services.
"There was no plan for a grease plant," Harrison said. "It was originally to be zoned for housing … We had just come from a big fight." A compromise was reached. "A grease plant is an improper use for this SP zone."
Asked if Onsite Environmental's plan conflicts with the "legislative intent" of the SP zone, Harrison said "Yes … There was no controversy over the idea of a business park. We're having a switch … with the grease plant."
Hurt said, "The SP … borders the 900-home community of Haynes Manor. Many … residential communities are nearby … The community doesn't want anymore industrial development. We want … renewal of the Haynes-Trinity area … [We] need homes, shops, grocery stores, not industrial plants."
Hastings said retail space is planned as Onsite Environmental develops the land. Furthermore, Onsite "would have to comply with new regulations on how they operate their
business. We need them to clean up … state regulations … will keep them in line."
If Haynes-Trinity Neighborhood Coalition's lawyer persuades planning commissioners the SP Zone is "not active," then rezoning is the issue with more hearings.
Deferral provides time to raise money for an attorney, said Haynes-Trinity Neighborhood Coalition spokeswoman Winnie Forrester, president of the Haynes Heights Neighborhood Association. "We have received pledges, some substantial … and we are in the process of collecting more money from residents."
Nov. 1, Haynes-Trinity Neighborhood Coalition members were to meet 6-7:30 p.m. in Born Again Church on Trinity Lane. The topic: goals for a community benefit agreement.