Rev. Dr. Judy Cummings Running for City Council
From Staff Reports
NASHVILLE, TN — Having been a planning commissioner for 12 years and serving on various panels, the Rev. Dr. Judy Cummings of New Covenant Christian Church is running for city council.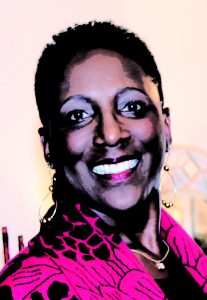 Raised in Chicago, Dr. Cummings returned to Tennessee 43 years ago when she married. She used public transportation in Chicago where she was trained by the Gamaliel Foundation which trained Barack Obama as a community organizer.
She chairs Moving Forward, a volunteer group advocating better transportation. "Transit, historically, has not been kind to communities of color, so I wanted to be a voice at that table … I want to make sure that — North Nashville and Bordeaux — District 1 is not left out of anything that's going to be built."
"Anything."
The stakeholders group for Meharry Medical College on how Nashville should care for indigent people includes Cummings.
Asked to join Moving Forward in August 2015, she says. "I know how valuable good public transportation can be," Cummings said. She opposed an early plan. "The highest ridership of public transit is in North Nashville, but the AMP was not going to serve North Nashville."
She's running for the seat to represent District 1 since Judge Nick Leonardo was elected by his fellow council members to fill an empty bench seat. Her election is Aug. 2.
Cummings' listening tour is in North Nashville, Bordeaux, parts of Whites Creek, Joelton, Scottsboro and Bells Bend. As a planning commissioner, she studied May Town Center's $4 billion plan.
She plans to be a servant and leader, acknowledging Leonardo's predecessor, Councilman Loniel Greene, resigned in disgrace. "We need stable leadership," Cummings said. She'll make "hard decisions" based on good information with "integrity, experience and courage." Sometimes leaders must "explain things to the people until you're blue in the face…
"Transit isn't just about moving people. It's about the economic development that comes with it," she said, advocating jobs near bus stops and during construction. "These are not minimum-wage jobs. They're good-paying jobs that can improve the quality of people's lives."
Cummings advocates better transit at the Fisk/Meharry area.
Current controversy complicates issues. "The sales tax is a huge argument," she said, noting sales taxes are regressive, taking a greater portion of poor people's income than rich folks'. So, Cummings is "at the table" and has seen transit systems manage fees so "people who can't afford to ride it can ride for free." If someone spent $10,000 a year on purchases subject to a half percent sales tax, that's $50. On average, 23 percent of a household budget goes to transportation. That's $4,000 from $20,000. People may see $50 as a way "to connect yourself to a good paying job and not pay transit costs up to 23 percent of your income … and if you are at a poverty level you could ride for free," she said, conceding "For some people $50-$100 more per year is a lot of money."
Cummings, 62, is the membership chair for Nashville Organized for Action and Hope. She was the first female to lead the Interdenominational Ministers Fellowship in Nashville and the first woman to be senior pastor of New Covenant Christian Church in its 157 years. She's a graduate of Tennessee State University, University of St. Francis, Southern Baptist Theological Seminary, and Asbury Theological Seminary.
She and husband Charles Martin Cummings Sr. live at Carrington Place. They've lived in District 1 for 39 years. He's a boiler operator with 29 years at Nissan, and years more at Metro General Hospital. Their children are: Dr. Michelle Steele, Lipscomb University's professor directing its Civil Leadership Program; and, Charles Cummings Jr., a Nissan contractor. Judy and Charles have eight grandchildren.
Gwen Brown-Felder Will Advocate for District 1 as Servant Leader
By Clare Bratten
NASHVILLE, TN — District 1 Candidate for Metro Council, Rev. Gwen Brown-Felder believes she has the skills to unite the interests of the diverse areas of her district.  It's her number one priority.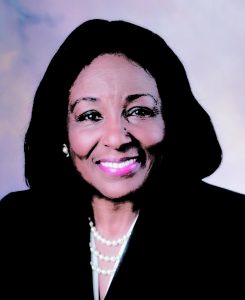 "My overall ideology for our district is 'united for the love of our district'– a united district one would be a priority for me," Brown-Felder said.
Brown-Felder has been conducting a listening tour throughout the district and has heard some complaints that certain agendas have favored particular areas within the district. Brown-Felder says that in a district with distinct communities like Joelton, Scottsboro, Bells Bend and Bordeaux, she can see how that happens.
"I notice in my district sort of a division – a united District 1 would be a priority for me. My predecessor made great strides in beginning the unification process, but we need to continue that," said Brown-Felder.
Brown-Felder sees one of her strengths as the partnerships she has already formed in working across Districts with other district leaders on community issues.
If elected to the Metro Council, she prioritizes education and transportation. Brown-Felder believes her background administering projects at AT&T and her life as an ordained minister in the United Methodist Church have given her skills that will make her effective since it is a combination of practical know-how combined with servant leadership.
"The educational disparity going on in the public schools and education in general is an issue, [I want to] ensure everyone gets the info needed to make good decisions."
"I'm for keeping the General hospital – I have people in my former church who were homeless. They [at General Hospital] were excessively helpful in being a resource for their medical needs.  We need General or build a new one. I am on the advisory board for the hospital and did not want to advise anyone to go there unless I also went there so I changed my doctor to Dr. Collier – my wait time is shorter, the evaluation and diagnostics they do has been awesome –I'm getting the hospital care that I'd get anywhere else," Brown-Felder said.
She believes the current transportation plan proposed is premature.
"I believe you need to closely exhaust what you have in place before you go get something extremely costly to the tax payer. Have we exhausted our bus system? When I lived in Atlanta area – buses ran 24/7 –they were packed and a lot of people were standing. Then they went to a transit system."
In her prior church, Brown-Felder drove to pick up church members who were getting off work after 11 pm and who didn't have a car.
"Right now, we need a bus transportation system to help those people who work the 3-11 shift –add new bus routes, extend the routes and time frame we have. See how that works in addressing the congestion. I know it's part of the [proposed transit] plan, but why not do that up front?"
Her business background and MBA degree also has made her cautious about promises on transit budget figures.
"As project manager at AT&T, I saw that even if we did the best cost analysis, we always ran over. So that plan may turn into $15 billion and the taxes will mostly hit the middle class and below."
Brown-Felder wants to look at the confusing number of codes that affected District 1 in the damaging 2010 flood.
"The codes for development are very difficult – one constituent had three different coding persons and all three told three different things. I'm concerned with the aesthetics of the community and services and employment for youth. They need a place to order pizza in their neighborhood. Crime and violence are always in human society that we will need to address. "
Rev. Gwen Brown-Felder has practiced servant leadership for years.  She is Senior Servant Pastor at Brooks Memorial United Methodist Church on Brick Church Pike and was pastor at other churches before.
"Most of the work I've done has been to help those who are underserved. At last church I started a transition ministry to help those homeless, to have an affordable place to live," she said.
She worked for the living wage campaign with the Vanderbilt students, and is an advocate for fathers who want to help take care of their children.
"My platform has to be the community's platform. What's very important for me first and foremost is ensuring all of the people have a voice." This past Thursday, she was at a courthouse as advocate and support for a community member.
"I'm accompanying them to be sure their voice is completely heard. I'm not an attorney but I've been told I have a legal mind."
Brown-Felder is a graduate of Albany State University, Albany Georgia (BA 1982); Vanderbilt University, (M.Div. 2003); Belmont University, (Executive Mini MBA 2012); Emanuel Theological Seminary, Miami Florida (Ph. D. May 2013).