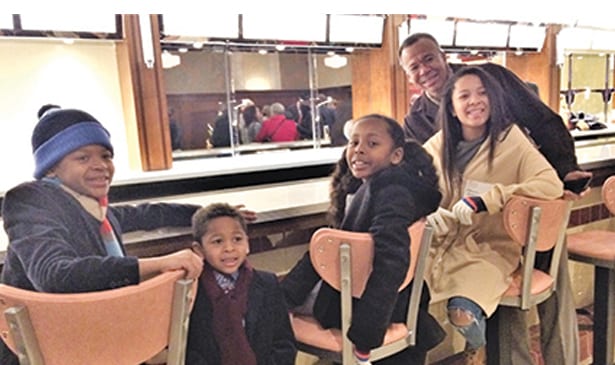 By Clare Bratten
NASHVILLE, TN — On the 50th year after the death of Martin Luther King, Nashville political leaders, civil rights luminaries and supporters gathered at the site of the historic Woolworth building lunch counter protests downtown. The restored building highlights the historic lunch counter and is the project of Tom Morales. The MLK breakfast is a long-standing yearly function sponsored by the law firm Bone McAllester Norton.
Mayor Megan Barry contrasted the attitudes on race emanating from the White House with Nashville's efforts to heal from a segregated past. She thanked "the people who opened their arms, they are the giants of the civil rights from Nashville. They changed our city, they changed our nation and they changed our world."
Barry acknowledged it was the young college aged students who risked so much for the struggle.
"They stood up for freedom by sitting down. They sat at lunch counters. They sat in movie theaters. They sat on buses. Many of them wrote their wills.  You shouldn't have to think about writing your will when you are 20."
"Not everybody sees the beautiful diversity that makes us strong. In Nashville, we have found the wider we open our arms, the stronger we become" Barry said.
Barry recognized King Hollands, and Frankie Henry who were student participants in the Nashville sit-ins, along with others who worked in or supported the protests. Henry still has the scars on her arm from searing cigarette burns.
Henry remembered her encounter with a middle aged white woman.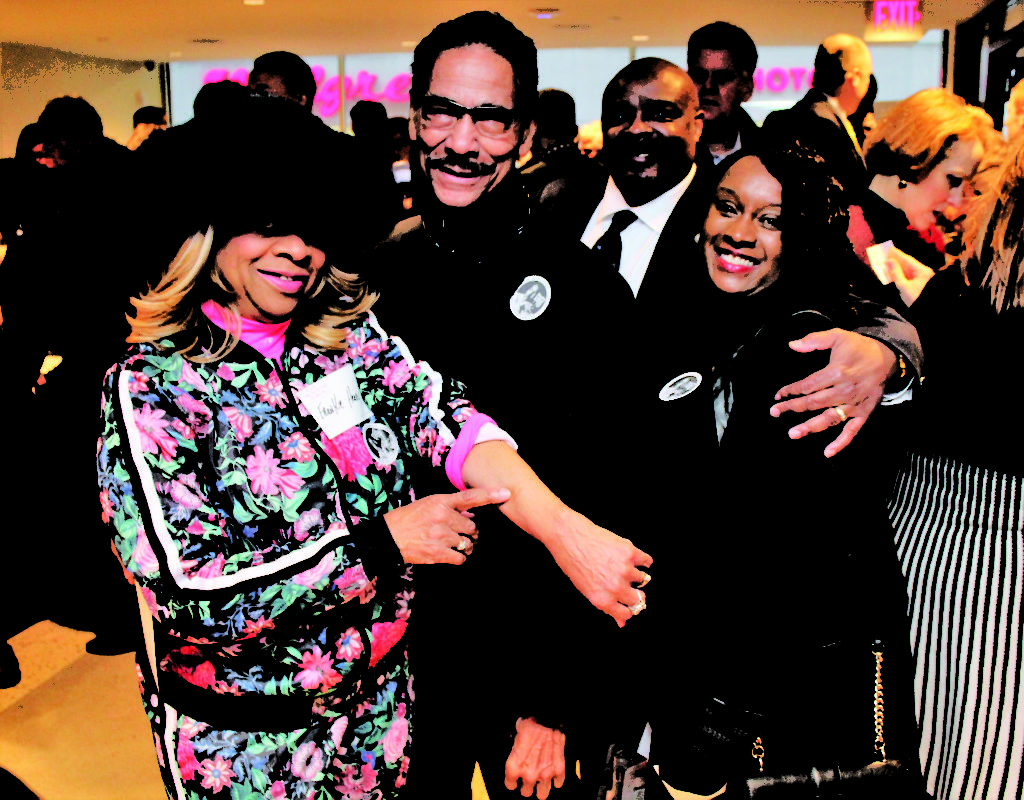 "While we were sitting, Diane Nash asked Paul [LaPrad] to tell me about the sit-in movement because they had been meeting at First Baptist, [The Rev.] Kelley Miller Smith's [Sr.] First Baptists, … practicing how to be non-violent and how to not to hit back… I hadn't had that training. This was my first day … and as he was talking to me, I was taking in everything, something was burning on my arm, and I looked around, and this white lady was putting her cigarette out on my arm."
Fisk historian Reavis Mitchell Jr. reminded the audience that the nonviolent protests in 1959 Nashville were relatively peaceful compared to the violence that erupted in places like Greensboro, N.C. and Mississippi.
"Nashville protest marches were joined by the community – marching down Jefferson Street. And there was an economic boycott, ..[by] the black citizens would be enough to [bring] change…the leaders were responding and then, attorney Z. Alexander Looby's home was bombed. On that same day, there was a march to the Courthouse. Diane Nash confronted Mayor West when she asked him if it was right for her not to be able to sit down at the counter and buy a coke in a store where she spent money."  And Mayor West said it was not right.
Mitchell said that encounter was a break in the segregation narrative. Fisk student protesters who were jailed were not expelled (unlike TSU students). Fisk president Wright told his faculty to send his students' home work to their jail cells.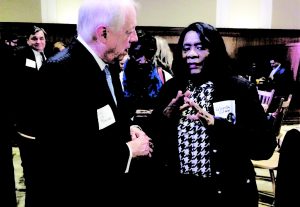 Spoken word artist Barry Scott quoted from Martin Luther King's sermons and speeches and said "as our country has become more diverse it  also has become more divided. It's not the country I've been dreaming of. There are too many people in positions of power today who use their power to divide the masses."
In offering actions to take, Mayor Barry pushed people to vote.  "We are 50th in the presidential election in voter turnout. I need you to do better."
Dr. Ernest "Rip" Patton who was part of the Freedom Riders also called on Tennessee voters saying, "If Alabama can do it, we can do it!"
Finally addressing the issue of slavery, Rev. Becca Stevens, said that it still exists in the form of sexual trafficking.  Stevens, the founder of Thistle Farms which gives respect and life skills to victims of sexual trafficking argued that it takes the complicity of a community which 'allows' slavery of other human beings through its inaction or unwillingness to stand up for justice.  Addressing the crowd which she called "the beloved community" Stevens said, "When you heal women, you heal communities."