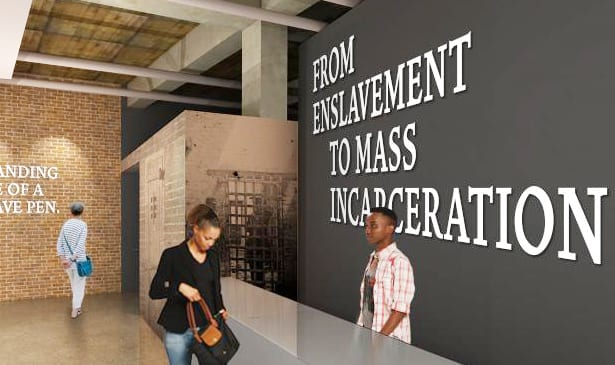 MONTGOMERY, AL — The Blacksonian is and will always be a cherished place in our hearts. Now, we can add another historical museum to our radar!
On April 26, 2018, the Equal Justice Initiative (EJI) plans to launch the country's first national memorial dedicated to racial terror and the victims of lynching. It also plans to open a new slavery museum, The Legacy Museum: From Enslavement to Mass Incarceration on that same date!
The museum will be located in Montogomery, Alabama just a few blocks away from the new memorial, The National Memorial for Peace and Justice.
The museum and memorial will highlight history surrounding slavery, lynching, segregation and mass incarceration.
"Our nation's history of racial injustice casts a shadow across the American landscape," noted EJI Director Bryan Stevenson. "This shadow cannot be lifted until we shine the light of truth on the destructive violence that shaped our nation, traumatized people of color and compromised our commitment to the rule of law and to equal justice."
Even the location of the museum is significant, as it will be located a mere steps away from the site of one of the country's most prominent slave markets, and near a port and rail station that were a key hubs in the trafficking thousands of black slaves in the mid-19th century.
Per EJI's website, visitors who attend during the museum's launch will be treated to "several days of educational panels and presentations from leading national figures, performances and concerts from acclaimed recording artists, and a large opening ceremony."
You can purchase tickets to the museum and memorial at museumandmemorial.eji.org.