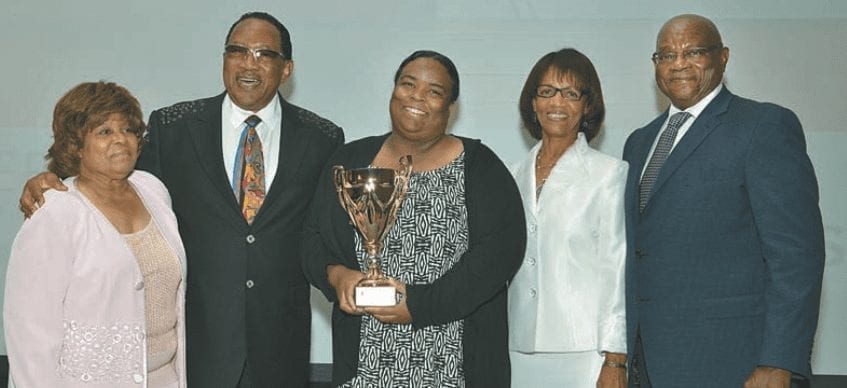 HOUSTON, TX — Dr. Bobby Jones' career and accomplishments are much to extensive to print in this article. Dr. Jones is Mr. Gospel himself, credited with taking Gospel Music to mainstream airwaves via cable television. Dr. Jones has been a mainstay and creative force be-hind the country's most unique and original musical genre.
Bobby Jones Gospel, for which he is best known as host and executive producer, has been seen on BET since November 1980 and is one of the network's most popular shows. Jones along with the New Life Singing Aggregation and The Nashville Super Choir performs all styles of gospel music and welcomes an array of gospel artist. The Bobby Jones Gospel Radio Show and The Bobby Jones Gospel Countdown, airs on The American Urban Radio Networks, has become a favorite of Gospel Music lovers from coast to coast.
Dr. Jones has revolutionized the gospel music industry. Bobby Jones Gospel is the first and only nationally network televised black gospel television show and Video Gospel, which debuted in 1989, is the only nationally network television outlet gospel artists have to showcase their videos.
Born in Henry County, Tenn., Jones always dreamt of a career in music. He excelled academically throughout school, graduating from high school at 15 and Tennessee State University at 19 with a bachelor's degree in elementary education. Jones continued his education by pursuing a master's degree at Tennessee State and a doctorate from Vanderbilt University, Nashville, Tennessee. Jones taught elementary students in the Missouri and Tennessee educational systems. In his teaching days, Jones helped develop the idea for a Black Expo in Nashville, Tenn.
Jones introduced the pilot for what is now Bobby Jones Gospel to WSM-TV in Nashville. WSM-TV picked up the show that Jones created, co-produced and hosted. It ran in Nashville, Tennessee from 1976-1982. In 1980 he wrote and performed in Make A Joyful Noise, a black gospel opera which aired on PBS; and in 1983, he was a guest on country music star Ronnie Milsap's television special In Celebration. In 1980, Jones received The Gabriel Award and an International Film Festival Award for writing and performing Make A Joyful Noise. He and his group, New Life, were nominated for a Grammy Award in 1982 for "Best Performance by a Black Contemporary Gospel Group" for the alburn Soul Set Free. In 1984, he received the Gospel Music Association's (GAO) Dove Award for "Black Contemporary Album of the Year," a Grammy Award for "Best Vocal Duo for a Soul Gospel Performance" for the single; "I'm So Glad I'm Standing Here Today" performed with country music star Barbara Mandrell, and a local NAACP Image Award.
In 1990, he received the Gospel Music Association's Commonwealth it Award for Outstanding Contribution to Gospel Music In 1994, Jones was nominated for the Cable ACE Award. He resides in Nashville, TN and Ft. Lauderdale, FL For 24 seasons, "The Dr. Bobby Jones International Gospel Industry Retreat" was one of the most anticipated Gospel Music conferences in the country.
With support from Gospel artists, industry executives, and music fans, the conference has influenced all with the desire to take God's Music into the mainstream and make a mark that cannot be erased.