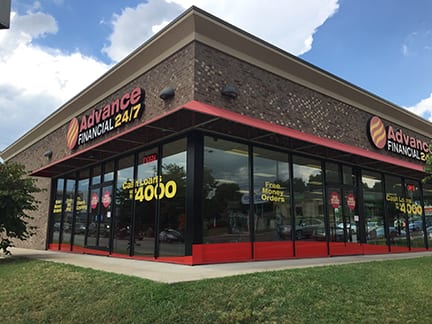 NASHVILLE, TN — Award-winning financial services company Advance Financial has launched its annual food drive to benefit residents of Middle Tennessee and other communities across the state. Starting now through December 12, the company will have collection boxes at all Nashville-area locations.
Advance Financial set a goal to collect a minimum of 2,000 pounds of food across all stores throughout Tennessee. Collections from the Middle Tennessee region will be distributed to the community through partnerships with the Rutherford County Emergency Food Bank, Graceworks Ministries and Second Harvest Food Bank of Middle Tennessee.
"We look forward to hosting this food drive each year and enjoy bringing all of our locations together to work toward a common cause," said Shantrelle Johnson, VP of corporate citizenship for Advance Financial. "It's the residents of all of the communities we touch throughout the state who will get us to our goal of collecting thousands of pounds of food for deserving families and individuals this holiday season."
To find the nearest Advance Financial location visit www.af247.com/locations.
Advance Financial, founded in 1996, is a family owned and operated financial center based in Nashville, Tenn. The company currently operates more than 85 locations throughout Tennessee and employs more than 800 local representatives. The company provides a wide variety of financial services  – including wire transfer, bill payment, unlimited free money orders and FLEX loans. Advance Financial recently earned an A+ rating from the Better Business Bureau and was named to the Inc. 5000 list of the fastest-growing private companies in the country for the fifth year in a row.
For more information visit www.af247.com.