DON'T MISS
To show its support of and boost its involvement in the communities it serves, local financial services company Advance Financial will hold its first...
LATEST NEWS
FIGHTING WITH MY FAMILY, hitting theaters nationwide on Friday, February 22. It's a heartwarming comedy based on the incredible true story of WWE Superstar Paige™...
By Reginald Stuart WASHINGTON, DC — Just as the late Detroit automobile executive George Russell did decades earlier when he embraced Meharry Medical College and...
By Ashley Benkarski NASHVILLE, TN — Heart Month is here, and TriStar Centennial's Dr. Bryan Fisher is spreading the love by educating patients, peers and...
POPULAR ARTICLES
By Stacy M. Brown, NNPA Newswire Contributor Karen Carter Richards, the publisher and CEO of the Houston Forward Times, was born in a small town in...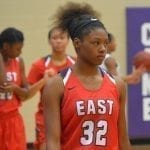 NASHVILLE, TN — After sitting in second place all season, the Cane Ridge Ravens boys (13-3 overall, 8-0 metro and 6-0 district) has overtaken...
It's been seemingly one problem after another this season with MLB when it comes to issues of promotion and image. Just last week, when...
LATEST REVIEWS
The design of the 2018 Audi S5 Cabriolet is unlike any other convertible. A wide stance and wave-design shoulder line wraps details like the...