By Phil McCausland and Chelsea Bailey JACKSON, MS — President Donald Trump's 40-minute visit to the Museum of Mississippi History and Mississippi Civil Rights Museum...
By Thomas Sheffield 50 years ago, the Fair Housing Act was signed into law.  It prohibits discrimination concerning the sale, rental and financing of housing...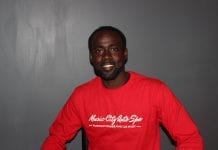 Michael Watson, owner and founder of Music City Auto Spa, understands that busy professionals value their time. Well aware that so many people have...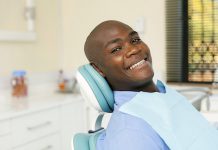 Treatment for a diastema may or may not be necessary depending on the underlying cause and depending on the persons desires.  For some people,...
NORRIS, TN — Fall Heritage Days at the Museum of Appalachia will transport guests back in time through the sights, sounds, smells and tastes...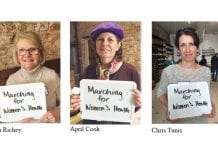 CHATTANOOGA, TN — Chattanooga women gathered at Wildflower Tea Shop & Apothecary on Market Street to share why they are participating in the Women's...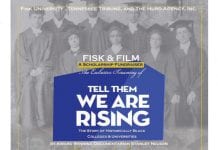 Nashville, TN—It will be a fundraiser and a movie next week when Fisk University, the Tennessee Tribune, and The Hurd Agency present: "FISK &...
Many major things happened last week that put me at a loss of words.  First, Roy Moore was defeated by Doug Jones to be...
By Emmanuel Freeman NASHVILLE, TN (TSU News Service) — Tennessee State University welcomes rap icon Gucci Mane for Homecoming 2018. The Billboard Music Award winner, known...
Most Popular
NASHVILLE, TN — For families, summer is typically seen as the time of year for vacation and no homework, but summer is also a...
Latest reviews
By Clint Confehr Civil rights activists continue their response to issues arising from the white lives matter demonstration in Shelbyville and white supremacists' abandoned protest...
Movie composer extraordinaire Hans Zimmer and his musical entourage rocked Music City July 16 at Ascend Amphitheater. Onstage were Zimmer's electrifying band, a studio...
Statement of Beatriz Beckford, campaign director, and Monifa Bandele, senior vice president of MomsRising, an online and on-the-ground organization of more than one million...