POPULAR NEWS
By Peter White NASHVILLE, TN — Metro Purchasing Agent Jeff Gossage denied a protest regarding the development of Fort Negley awarded to a friend and...
The Deputy Director of Metro Parks and Recreation Monique Odom is this week's guest on Take 10 On Tuesdays. Odom and Social Media Director...
WORD CUP 2016
NASHVILLE, TN — The Minerva Foundation, Incorporated in conjunction with the Nashville Alumnae Chapter of...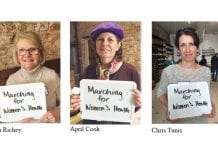 CHATTANOOGA, TN — Chattanooga women gathered at Wildflower Tea Shop & Apothecary on Market Street...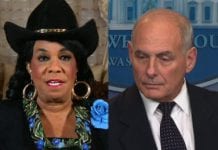 By Daniel Marans Calling Rep. Frederica Wilson (D-Fla.) a liar keeps backfiring Rep. Frederica Wilson (D-Fla.) took...
WRC Rally Cup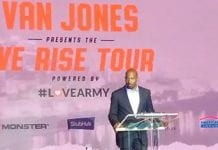 By Cillea Houghton NASHVILLE, TN — Political commentator and former special advisor in the Obama administration...
NASHVILLE, TN — A native Nashvillian and a revered member of the Catholic community, Charles...
NASHVILLE, TN — Julian J. Walker, Nashville resident, singer & star of the 2015 breakout...
CYCLING TOUR
NASHVILLE, TN — Community activist Clemmie Greenlee was honored on Sunday, September 30, for her work in the community. Pastor Howard Jones, senior pastor...
A Flexible Spending Account (FSA) is an account you can set up through your employer. During open enrollment, you choose how much money to...
By Janice Malone JACKSON, TN-'Gospel on the Move' is one of the most popular local television shows in the Jackson, TN area. The one-hour weekly...
Get ready for a vacation full of diverse attractions, festivities and flavor from around the world. A rich collection of cultures converge in Walt...
By Janice Malone NASHVILLE, TN — Ladies, are you still looking for "Mr. Right?" He's not a myth. He's still out there waiting to meet...
TENNIS
By Janice Malone NASHVILLE, TN — Nashville Children's Theatre (NCT) celebrates Black History Month with And In This Corner: Cassius Clay, the making of Muhammad Ali, opening this...
By Vivian Shipe KNOXVILLE, TN — In the United States it is estimated that one in every eight women will be diagnosed with breast cancer...
LATEST ARTICLES
By Clint Confehr TIVERTON, RI — Insulin resistance is a growing problem physicians are facing and it's of special interest to African Americans because they're more likely to develop diabetes. Insulin resistance syndrome is a condition...
NASHVILLE, TN – The Tennessee State Fair Association (TSFA) filed suit Friday to block Metro's plan to build a MLS stadium at the State Fairgrounds. Congressman John Rose (R-TN 6th District) is a plaintiff...
NASHVILLE, TN – Officer Andrew Delke, 25, will be charged with murder in the first degree for killing Daniel Hambrick on July 26. He shot him three times in the back as Hambrick was...
FRANKLIN, TN — The Shindellas, songbirds who've played venues across America, will be performing to an exclusive audience here Feb. 2. The African American Heritage Society's 18th Annual Black Tie Affair was sold out in December....
By Howard M. Romaine The sole Republican Congressman to represent a U.S. House District along the 2,000 mile border with Mexico, Will Hurd of Texas, "has emerged as perhaps the most persistent critic in his...
What Applicators Need to Know About 2019 Training KNOXVILLE, Tenn. – Before Tennessee applicators can apply low-volatile versions of dicamba herbicide in 2019, they must first attend an approved dicamba-specific training. University of Tennessee Extension will offer...
By Peter White NASHVILLE, TN — The Equal Business Opportunity (EBO) law Mayor David Briley signed last Friday does not establish quotas but it does set new rules to stop discrimination against minority-owned firms that...
By Clint Confehr COLUMBIA, TN — While considering his options, a former school resource officer denies using unnecessary force when he protected a sixth-grade boy from a bully. Maury County's Civil Service Board on Jan. 8...
Deceased Nashville businessman Charles L. Greenlee receives full pardon 70 years after being wrongfully accused of rape in Florida By Cynthia Anderson NASHVILLE, TN — Carol Greenlee finally has justice for her father. Nearly 70 years ago,...
NASHVILLE, TN — In honor of the Alpha Kappa Alpha Sorority, Incorporated's 2019 Founder's Day celebration, the Alpha Delta Omega Chapter announces their new community partnership with The Tennessee Tribune and  Tennessee State University's...
By Peter White NASHVILLE, TN – Music City Riders United (MCRU) released a 19-page report last week about the quality of the city's bus service. The grades indicate a number of problems plague the bus...