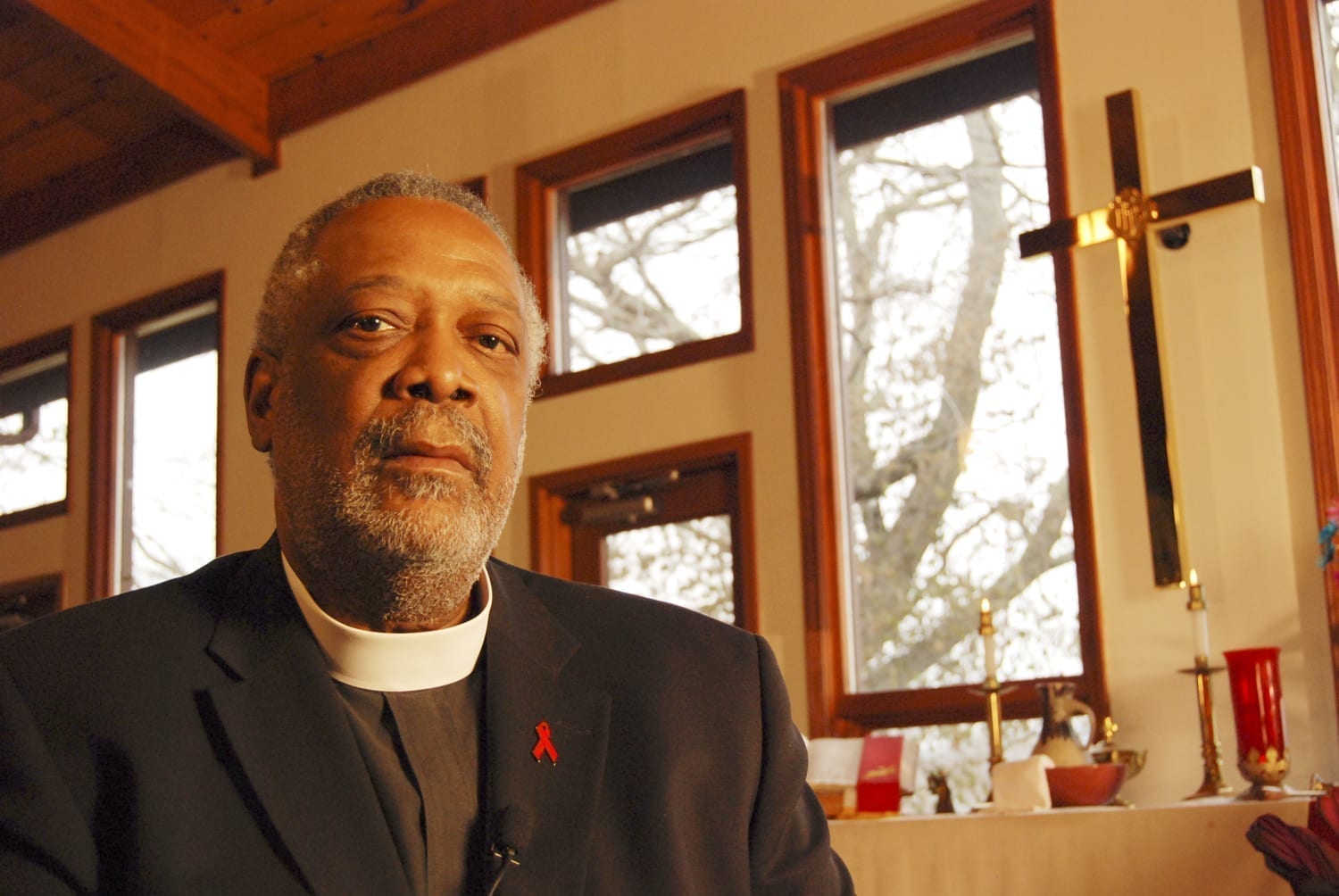 Deep wounds of racism are slow to heal and the clergy must speak truth against the powers that thrive on hatred and mean-spirited behavior that perpetuates oppression, dehumanization, and is destructive to everyday experiences.
That's the way it's seen by the Rev. Edwin C. Sanders, II, senior servant and founder of the Metropolitan Interdenominational Church which this last weekend celebrated its 29th homecoming with its current worship center. The congregation is 35 years old.
Asked why such evil things happened, and what's to be done, Rev. Sanders replied slowly and deliberately.
"We did not come to this place overnight," he said, noting it's a byproduct of many generations' behaviors  and "attitudes that have translated into fragmentation and division within our society. In more instances than not, the history of this country tells us that that fragmentation has occurred along the lines of race, culture, gender and other socio economic factors.
"The wounds of racism in the United States are deep, and have been slow to heal," Sanders said.
"We live in a society that has ideals that are laudatory, but are, too often, philosophical without practical applications.
"We have a culture of guns and violence that continually undermines our ability to live up to our ideals and to be the people who we want to be.
"We have to take advantage of every opportunity we have to make sure we speak forthrightly and without fear to the issues that continue to perpetuate the contradictions we find in everyday life that stand in the way of cultivating unity and oneness that is grounded in respect and justice.
"If our arena of opportunity is our pulpit, then we, as clergy, must speak truth against the powers that thrive on hatred and mean-spirited behavior that perpetuates oppression, dehumanization, and destructive everyday experiences.
"If our arena of opportunity is our positions of political power or influence, we cannot allow narrow self-interests to supersede the collective needs of our people.
"If our arena of opportunity is the classroom, we must be dedicated to educating those who have the opportunity to shape their thought processes in a way that never discounts or minimizes the inherent infinite power that we are endowed with to think creatively and transformatively."
The Metropolitan Interdenominational Church functions "proactively everyday when responding to social issues and, very often, our response does not just come on days of crisis because, to us, every day is a day of crisis … The atmosphere and environment that fuels the mean spirited behavior that we've witnessed in the last few days is an everyday reality.
"Our ministry is built around the teachings of our faith which calls us to 'do justice, love mercy and walk humbly with our God,'" he said, quoting Micah 6-8.
"Our everyday relativity as a congregation is focused on responding to the needs of those who number amongst the disinherited, disenfranchised and those too-often left out of the equation of inclusion.
"We must become more vigilant in the way in which we provide a Christ-centered critique and analysis of what we witness on every level of our society that is contrary to the values and principles we embrace as believers in the well-spring of that which is good, positive and life affirming.
"Nashville cannot afford to continue to live under the illusion that the madness we are witnessing in other cities does not exist in our own city.
"We cannot afford to continue to mask, hide and disguise the truth of the social determinants that drive the painful realities that we are witnessing throughout this country."
Because Nashville can't assume such violence won't happen here, "because it can," the city and its people must be vigilant and proactive, Sanders said. "We have all the elements here that could result in rebellions that we're seeing in other places."
During the hour-long interview, Sanders was reminded of Gil Scott-Heron's song in 1971, "The Revolution Will Not Be Televised," and he agreed that in many respects it is now being televised live through social media through the Inter-net.
Still, it's not all captured on cell-phone video.
"Just because someone has't taken the pictures does not mean it's not happened," Sanders said, adding that what's not captured in a video recording might be something in Nashville.
"You can't define everything by the instances of good or evil that end up being projected through the media," Sanders said. "But the tendency to sensationalize is one that, in many instances, is more a part of perpetuating the problem than it is of finding a solution."
The Black Lives Matter march and vigil "was a good thing because it was an example of people exercising their right and need to protest and in one way or another all of us need to be making our declaration of protest," Sanders said. "Obviously everybody who could have been there were not there, but our voices must be in concert with each other because the impact of the issues and problems are affecting us all. So we need to be waging our protest in the workplace, market place, places of worship, in our homes and every other setting where we find ourselves."