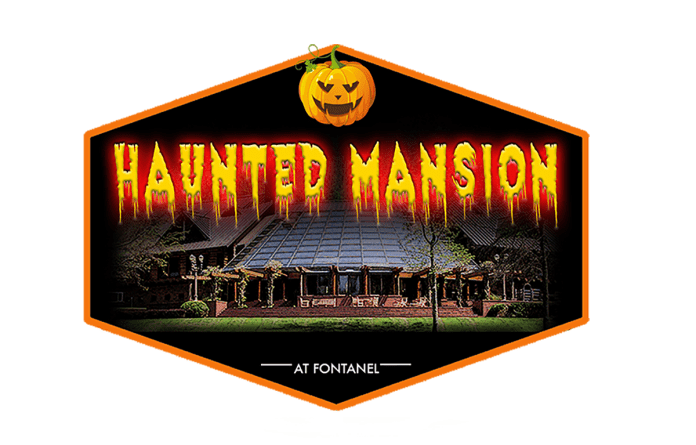 WHITES CREEK, TN — Fontanel, one of Nashville's premier entertainment destinations announces a new event for Halloween. This year for the first time ever, the Mansion at Fontanel, former home of country legend Barbara Mandrell, will be open at night to experience ghoulish fun during the weekends of October 12 – 29th.
Opposed to the typical daytime guided tour, the public is now invited to visit and enjoy the mansion in an open tour, with over-the-top Halloween decorations throughout. Guests will be able to enjoy all the country music memorabilia on display, hear ghost stories as shared by the mansions caretakers and hangout for drinks in the 22,000 sq ft log cabin atop the Fontanel property. Stationed around the house are costumed tour guides, available to share information about this one of a kind home. Light food in the form of appetizers and desserts will be available and a cash bar.
Guests are invited to participate in the nightly costume contests throughout the final weekend. Win a prize to be awarded the final Thursday, Friday and Saturday nights at the conclusion of each evening.
The Haunted Mansion at Fontanel will be open from 6:00 p.m. to 10:30 p.m. – Thursday, Friday and Saturday, and 6:00 p.m. until 9:30 p.m. on Sundays through the weeks of October 12 through the 29th.
Grab a drink and tour the Mansion at your leisure to enjoy all the Halloween excitement while enjoying displays from some of Nashville's most prominent country music artists and superstars including Kenny Chesney, Alabama, Big and Rich, Jewel and more. Group discounts and tickets are now available. Cost for entry per adult is $35 plus tax. www.fontanel.com