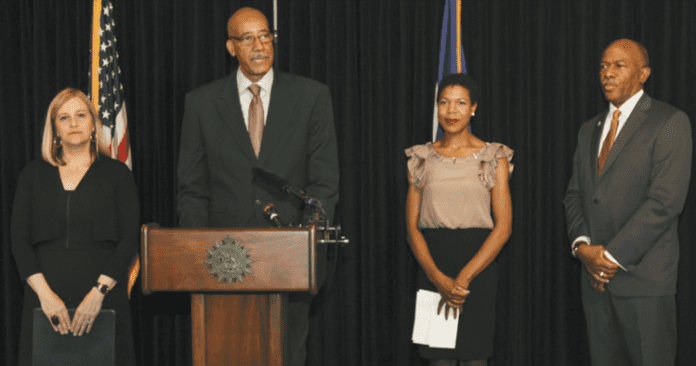 NASHVILLE, TN — Mayor Megan Barry, joined by Dr. Joseph Webb, Dr. James Hildreth, and Council member At-large Erica Gilmore, announced a plan for an independent third party assessment of the financial and governance structure of Nashville General Hospital as part of an effort to strengthen the long-term viability of Nashville's safety net hospital.
"Throughout my terms on the Metro Council, during my campaign for Mayor, and while serving as the Mayor, I've been committed to the success of Nashville General Hospital – and this announcement today is a continuation of that commitment," said Mayor Barry. "Tax- payers deserve a clearer picture and understanding of how their hard-earned dollars are being used to subsidize General Hospital, and this assessment will allow us to better articulate both the critical need for a facility that serves the indigent, as well as the plan for ensuring a higher quality of services and results."
The assessment will be led by Kraft CPAs' Kevin Crumbo, who over saw efforts to set the Nashville Symphony on a path to success in 2014. The focus of the assessment will be on the financial status of Nashville General Hospital, as well as a review of its governance structure. While some costs are anticipated in the study, Crumbo has agreed to donate his time for the assessment.
"I want to say thank you to the mayor for en- gaging in this initiative," said Dr. Webb, CEO of Nashville General Hospital. "When I spoke with her and heard that this was something she was proposing, my response was, 'You know, if I were mayor, I'd be doing the same thing.' This will give us a good indication of where we are and where we need to go and how we can strategically plan around that."
Dr. Hildreth, President and CEO of Meharry Medical College, added that "we're in this together. We're making investments that will leverage the ones that are being made at the hospital. Teaching hospitals across the country are known for the excellent care they provide. That's where the best techniques are investigated. We're excited to have a partner who understands that."
Since 1998, Nashville General Hospital has been located at the Meharry Medical College campus, creating a symbiotic relationship between the two organizations in which medical students receive world-class training, and Nashville residents, particularly those who can't afford to pay for health care services, can receive the care they need.
"Mayor Barry's commitment to Nashville and the health care economy is to be commended. Moreover, she understands the importance of Nashville General Hospital and Meharry to the Nashville community and their wonderful legacy," said Councilmember At-large Gilmore. "I appreciate the hard work and leadership of Dr. Webb and Dr. Hildreth in finding ways to improve the outcomes of Nashville General Hospital. I look forward to seeing the findings of the study."