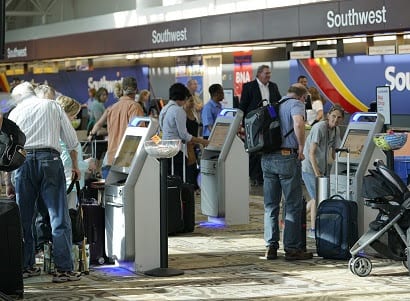 CMA Music Festival and Bonnaroo Music and Arts Festival attendees have come and gone, but passengers departing from Nashville International Airport (BNA) should be prepared for heavy passenger volume and longer security screening lines throughout the summer, especially in the mornings. Be prepared. Get to BNA at least two hours early and give yourself plenty of time.
Travel Tips:
Pack smart by knowing what to pack before you depart. Visit tsa.gov for tips.
Check flight status before heading to BNA.
All passengers are encouraged to arrive inside the terminal at least two hours before their scheduled flight.
Be sure to check your boarding pass before entering the security check point to see if you've been selected to participate in TSA Pre✓™ for that particular flight.
Mobile boarding passes are accepted at BNA. Passengers can use their smartphones and mobile devices to show their boarding passes and for check-in. For more information, contact your airline carrier.
The Metropolitan Nashville Airport Authority (MNAA) was established in 1970, and owns and operates Nashville International Airport (BNA) and John C. Tune Airport (JWN). With more than 12.9 million passengers visiting each year, Nashville International Airport is the fourth fastest growing airport among the top 50 airports in North America. BNA serves 440 daily flights to more than 50 nonstop markets. It is now the 33rd busiest airport in the U.S. MNAA is an Equal Opportunity Employer. For more information, please visit http://www.flynashville.com.