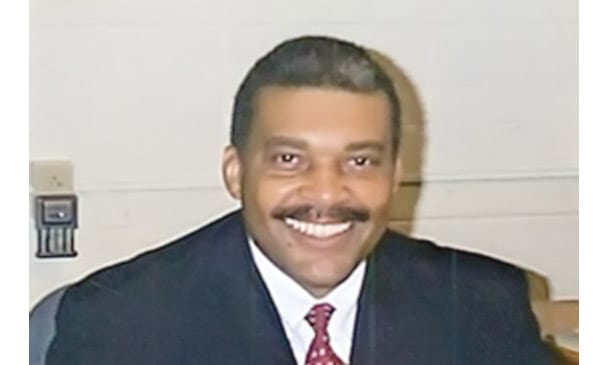 The Rev. Dr. Steve A. Caudle, senior pastor of the Greater Second Missionary Baptist Church in Chattanooga, will be the featured speaker Monday, March 19, Tuesday, March 20 and Wednesday, March 21, when First Baptist Church, Capitol Hill, holds its 2018 Spiritual Renewal Week services.
"The intent of Spiritual Renewal Week is for us to come together at midyear to make sure we are focused on the things that we are supposed to be focused on,'' the Rev. Kelly Miller Smith Jr., pastor of FBCCH, said recently. "Those things are to make sure that Our agenda is a God agenda.
"It is a time for us to come together to worship, to pray, to reflect and to re-entergize ourselves to finish out the church year.''
First Baptist Church, Capitol Hill,  founded in 1865, is located at 625 Rosa L. Parks Blvd., at Nelson Merry Street. Its mission statement is "Building, Restoring and Revitalizing lives through Jesus Christ.''
This will be the second consecutive year that Rev. Caudle will serve as the featured speaker for FBCCH's revival services, officially called the church's Spiritual Renewal Week.
Rev. Caudle is a native of Chattanooga and in 1980 graduated from Lane College in Jackson, Tenn., with a Bachelor of Science degree. He majored in Business and became a member of the Alpha Phi Alpha Fraternity, Inc.
After receiving his B.S. degree, Rev. Caudle entered into bi-vocational ministry in Chattanooga where he served as pastor of Harmon's Chapel Cumberland Presbyterian Church of Philadelphia, Tenn., and Green's Chapel Cumberland Presbyterian Church in Charleston, Tenn.
He was elected and served as moderator of the Hiwassee Presbytery in 1990. During his ministry in East Tennessee, he worked as a loan officer at the American National Bank of Chattanooga.
In 1995, Rev. Caudle enrolled and received a master's of Theology degree from Dallas Theological Seminary of Dallas, Tex., with a major in pastoral ministry.  While in Dallas, he pastored the Faith Cumberland Church and worked with the STEP (Strategies to Elevate People) program, an inner-city ministry focused on meeting the needs of the poor.
Following his service in Dallas, Rev. Caudle accepted a pastorate at Harmony Missionary Baptist Church in Lakeland, Fla., where he served from 1996 to 2006. While there, Rev. Caudle worked with various community service organizations, such as the NAACP, and as a founding member of the Polk Ecumenical Action Council for Empowerment (PEACE). During his tenure in Lakeland, Rev. Caudle received his Doctor of Ministry degree from the New Orleans Baptist Theological Seminary of New Orleans, with a major in Leadership.
In 2006, Rev. Caudle returned home to Chattanooga to accept the senior pastor position at Greater Second Missionary Baptist Church. Believing strongly in the ministry to children, Rev. Caudle has initiated the Approved Workers Are Not Ashamed program, which ministers to children and youth, and the Big-Hearted Angel Ministry, which provides $50 for Christmas shopping for indigent children.
In 1991, Rev. Caudle married the former Deborah Delayne Davis. They are the parents of three children. In his leisure, Rev. Caudle enjoys writing and playing golf. He is also an avid Tennessee Titans and Tennessee Volunteer fan.