NASHVILLE, TN — Mondale Smiley, is now a full-fledge American Baptist College student.  A Detroit native, he participated in the Summer Bridge Program, which allowed him to come to ABC a month early to learn the rigors of college life.  His story is unique. He had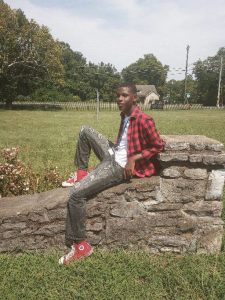 been accepted at several other colleges, including Manchester University in Indiana.  His pastor, Bishop James A. Jennings of Greater Shield of Faith Baptist Church in Detroit, felt he should attend ABC and give it a try.
Bishop Jennings, Jr. said, "American Baptist College has a splendid history of perfecting and polishing diamonds in the rough. I know this school and this administration is the perfect fit for Mondale from my pastoral perspective." 
Since arriving Smiley feels ABC is where he should be. "This was an 'Act of Faith'," said Smiley.  He is already active on campus and considering running for a student government office or at least being active in student activities.  During high school, Smiley was active in the Community Action Coalition.  And he served as Master of Ceremony for the highly regarded Dialogue Day in the school/community, a prestigious event where numerous people attend and discuss salient issues, from bullying to cyberspace.  Smiley was comfortable in his activities in Detroit and was looking forward to continuing in that realm.  "God will change things in your life when you get too comfortable.  ABC took me out of that normal routine of comfortability," he said.
American Baptist College received funds from the Tennessee Higher Education Commission (THEC) to participate in the Bridge Program, which was a four-week session for students who need academic assistance before entering college.  The program further helps to strengthen HBCU student outreach.
Rep. Harold Love, Jr. (D-Nashville) and former State Senator Reginald Tate championed opportunities for American Baptist College to participate in the state-sponsored Bridge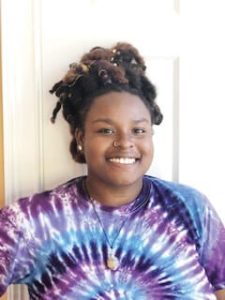 Program. Mondale graduated from the Dianne M. Pellerin Center in Clinton Township, in the Detroit area in June 2019 and has put his life on a trajectory for growth and enrichment, learning as much as he can.
"There is something very special about American Baptist.  I am hoping to get a better view of my purpose and plan that God has for me," said Smiley.
This College on 'Holy Hill' has a history of being a place of refuge with thought-provoking ideas and developing thinkers who are change-agents in the community and society at large.
At American Baptist College we proudly celebrate students like Mondale Smiley who understand the rich heritage of this historic institution. Mondale is poised to follow similar paths of students of the past who later became well-known activists, educators, and Christian leaders, making a lasting impact on the world. The incoming class of 2024 is especially significant because they are joining us during the celebration of ninety-five years of existence as an academic institution and the twentieth year of leadership of our President, Dr. Forrest E. Harris, Sr." said Provost, Dr. LaShante Walker.