By Clint Confehr
COLUMBIA, TN — Maury County's school board will follow a court judgement — one that found "inappropriate" acts — on how to follow state law "moving forward" with teachers toward employee work rules, school system leaders say.
That includes discussions Oct. 8 and 29 when the Maury County Board of Education gathers for a non-voting work session and, later, its monthly meeting, Board Chair Kristin Parker explained after speaking with school system attorney Jake Wolaver.
Parker is enjoying, with her family, a hiatus from her practice of law in Maury County. She's a graduate of the University of South Carolina School of Law. She declined to give a legal opinion on Chancellor Robert Jones' order responding to the civil complaint brought by the Tennessee Education Association for the Maury County Education Association against Maury County's school board and a TEA rival. Parker's independent discussion sheds light on language used by schools director Chris Marczak and MCEA president David Huber as they spoke about Jones' order.
MCEA's complaint sought rulings on the application of state law calling for collaborative conferencing and memoranda of understanding between teachers and school boards regarding rules on time off from work, salary and other matters. Decades ago teacher associations were recognized in state law as having bargaining rights for contracts. In 2011, state lawmakers changed that to conferencing and memos. Maury's school board voted to use that process, but school system leaders didn't follow through with the process.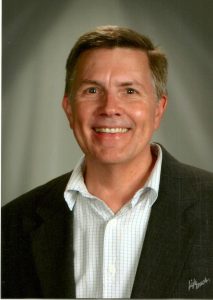 Huebner says MCEA "won." Marczak says the case was "dismissed." Neither is accurate, according to Parker's comments. She "wouldn't characterize that order in a win or loss fashion," and she "would not call it a dismissal … not in a legal sense." Nor would she call it a settlement.
As a chancellor presiding over a court of equity, seeking truth and fairness, Jones rendered judgement and issued directions. He reported findings concerning Marczak's administration of an unprotected on-line poll to see if teachers wanted representation by MCEA, Professional Educators Association (PET), or neither.
MCEA asked Marczak to conduct the poll. Jones notes that: Marczak used his Google Docs account without security; MCEA was selected as teachers' preferred representative over PET during 10 days of on-line polling; and a day after those results were reported, 50 minutes of polling resulted in votes for PET every 40 seconds. MCEA remained victorious.
"Controls could have been added to the polling method that would present individuals from voting multiple times and prevent non-employees from voting," the court said. "[T]here was nothing to prevent an individual from casting multiple votes … Marczak knew that such controls existed, but did not add them to the poll as he did not customarily add such controls.
Asked why MCEA trusted Marczak to conduct the poll, Huebner said, "We didn't know that that's the way he was going to do it. He had indicated he had expertise on how to have it on a closed document." Nearby, Williamson County Education Association was selected for collaborative conferencing by an electronic poll with software designed by that county school system's central office, Huebner said.
Marczak was asked if he agrees that while the court declined to apply the phrase "unlawful acts," he and the system did engage in "inappropriate acts;" in particular, the on-line poll that allowed anybody to respond in the poll, and issuance of preliminary results followed by results with responses during a 50-minute period a day after preliminary results were issued?
"The order provides guidance as to the way future polls should be conducted," Marczak's written reply states. "This guidance seems to address errors of the MCEA to the same extent that it is directed at Dr. Marczak."
Marczak said Jones "unequivocally states that neither the board nor the superintendent committed any unlawful act as defined by [state law]. The order does provide assistance and guidance as to future polls in several areas in which the collaborative conferencing statutes are silent or ambiguous. The order requires a new poll to be conducted this [school] year…"
The court's "guidance seems to address errors of the MCEA to the same extent that it is directed at Dr. Marczak," according to an emailed statement from the school system's spokeswoman who attributed the words to Marczak. "We will strive to follow the court's guidance and recommendations."
Parker said David Bates, an attorney practicing in Nashville, was the school board chairman when "all of that occurred," and would have greater insight partly "because he's a lawyer." Bates office was called. No reply was received within five days.
Bates "rolled off the board in August" and "stepped down" as chair in May 2017," Parker said. In June 2017, the vice chair stepped down and Parker was elected chair by the board.
Asked about how another poll might be conducted to find teachers' preferred representative, Parker replied, "I don't know that the director will be conducting any polls going forward."
Tennessee's Professional Educators Collective Conferencing Act of 2011 permits school boards to engage in conferencing with teacher representatives toward memoranda of understanding on work rules, as well as establishment of panels to serve the process.
"The special question committee will figure out what the best way is to execute that poll [of teachers] to go forward," Parker said.
Huebner said, "We are" going to select new representatives. "We can't do it right now, but after the fall break … we're going to organize and get the voting going. It will be easy to get it done by Thanksgiving. Our goal would be to go back to the collaborative conferencing table in January and sit down and negotiate with them in 2-3 sessions.
"The order definitely says that must happen," Huebner said.
Marczak said he's "pleased that the lawsuit filed by … MCEA … has been ended by the court's order … [and he feels that it] … upholds and vindicates the actions of the … board of education and the superintendent…"
The school board met Sept. 10 — Marczak attended by Skype — in a non-voting work session which, among other things, helped set its agenda for the Sept. 24 meeting. The board traditionally meets in the basement of Horace O. Porter School, 1101 Bridge St., accessed by sidewalks from a fenced-in, rear parking lot across from 410 Washington St.
The court order is not on the agenda for the Sept. 24 meeting when new board members will be seated as a result of August elections.
Parker "would not anticipate that it [the court case] would" come up for discussion, "but it could. We have 11 board members and all of them have a chance to speak," she said. "The agenda does not include any thing that would relate to the judge's order."