By Logan Langlois
NASHVILLE, TN — Nashville's sweet tooth just got some tasty news from one of its favorite locally beloved baker and treat makers, Hi-Fi Cookies. Owned and operated by its warm-hearted head baker Sean with the assistance of his wife Kristin Newsome, Hi-Fi Cookies is a locally Black-owned Nashvillian baking company that has been given an increasingly warm reception from Music City's citizens since its soft opening in 2016 as a part-time wholesale and catering side gig. Since then, Hi-Fi has faced fast-paced success within its home city, so much so that Sean has recently announced that the baking company will be opening a second location around East Nashville in Donelson.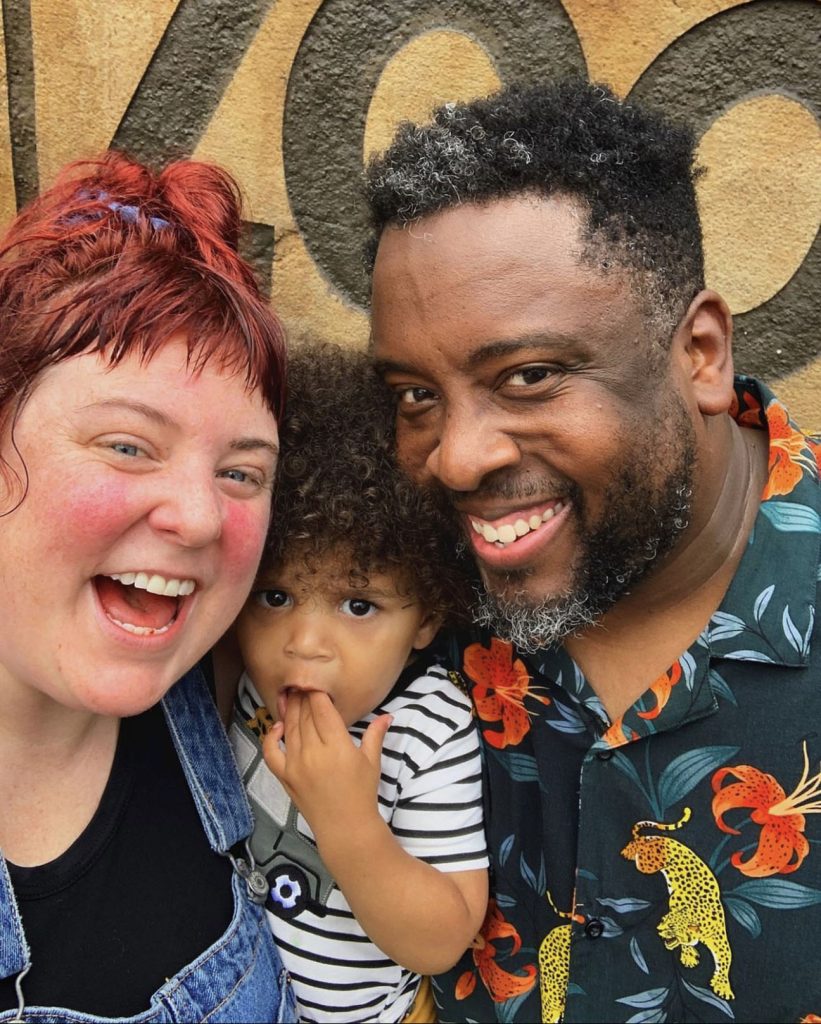 The second location is exciting news for Hi-Fi, especially considering the whirlwind going on in the world during the grand opening of their first brick-and-mortar location back in April 2020. Because they opened their doors as soon as COVID-19 had the whole world shut down, the Newsomes had to adapt fast to nurture Hi-Fi in offering COVID-safe options for customers to get their sugar fix even in the worst of times. Sean also said that the distancing COVID protocols acted as a kind of buffer between the newly launched business of possible high-intensity rush, which allowed the store to build in healthy habits before pandemic regulations were lifted and they could finally fill their seats. Though, Sean said that he never predicted their opening day to be quite as huge as it was.
"We had, like, a line that wrapped around the building. We ended up having to put a waitlist up for cookies because I couldn't get things in the oven fast enough," Sean said with a hint of entertainment in his voice. "So that was … one of those good things that happened when we first opened up."
It's this work ethic that has led to Hi-Fi's success and their extensive listing of cookie flavors, touting 100 options. Though, Sean also says that the primary reason is still simply that he gets bored easily. Hi-Fi offers around 14 rotating options from their larger flavor list within their physical store, the flavors of which cycle about once a month. The store also has cookies that tend to only be available during select seasons of the year, an example being their Raspberry Beret, which Hi-Fi counts down the days to release during winter months until the dessert is finally available again when the weather warms.
Hi-Fi is a music-centered bakery, its name itself a reference to the High-Fidelity waves upon which music is typically carried, and all their cookies are named after famous musical artists. Sean's first, and possibly for that reason, favorite Hi-Fi cookie is, 'The Marvin', named after one of his all-time favorite artists, Marvin Gaye.
"Being in Music City and music being such a big part of my life, kinda growing up listening to all the different things my grandmother and my mother listened to," Sean said. "I've always just sort of been entrenched with music as a part of my life, and also I've been in the food industry for such a long time, so it just felt natural."
Now with the summer upon us, Hi-Fi has begun serving both ice cream sandwiches and "cookie milkshakes," where they crumble up a cookie with the ice cream within a milkshake. Hi-Fi's current East Nashville shop is located at 733 Porter Rd. and customers can follow Hi-Fi on Instagram or Tik Tok under HiFi Cookies and on their website, hificookies.com.