The Trump Administration doubled down on Tennessee Attorney General Herbert Slatery's anti-Affordable Care Act lawsuit, announcing their refusal to defend the law of the land and instead attacking its popular provisions. This latest attack on health care will take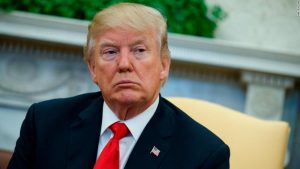 Tennessee back to a time when insurance companies had all the power over people's health care and millions of Americans with pre-existing conditions were denied coverage outright.
"Attorney General Slatery's politically inspired effort to get rid of the Affordable Care Act would allow insurance companies to discriminate against 2.7 million Tennesseans with pre-existing conditions, charge Tennessee women more for coverage, impose an age tax on older Tennesseans, raise Tennesseans' premiums, and yet again unnecessarily destabilize Tennessee's insurance marketplace," said Protect Our Care Campaign Director Brad Woodhouse. "It's time for Attorney General Slatery and President Trump to move on from their war on Tennesseans' health care and start working on bipartisan solutions to protect people's coverage and bring costs down."
The bombshell report came on the same day that a new poll revealed that health care is the top issue facing Americans.
"This vengeful lawsuit is yet another partisan attack on health care that threatens Tennesseans' care. But Tennesseans are saying loud and clear: enough is enough. It's time for President Trump and Attorney General Slatery to move on from their war on our health care."