NASHVILLE, TN — American Baptist College has made a trail-blazing decision that will have a positive economic impact for students. The College ends its fall semester after examinations on November 27.  Students will then be able to go home and not return for the Spring Semester until January 2020.  Classes begin on January 13.
"The planning for this revised fall academic calendar began some time ago to implement in the 2019-2020 school year.  It was our goal to reduce stress for our students, in which some have limited funds for holiday travel," says Dr. Forrest Harris, president of ABC.
Many students would request to stay on campus or visit with local friends and relatives, rather than go home.  This new approach allows them to leave before Thanksgiving and get meaningful part time jobs during this five-week period.
Richard Jackson, Executive Vice President at ABC says, "This new practice is a win-win for everyone.  Students will not have the added financial burden of two trips within two weeks and will be able to seek seasonal employment during the extended holiday break."
Officials say this process also eliminates the personal embarrassment of not leaving campus because of a lack of funds or having no family nearby with whom to spend the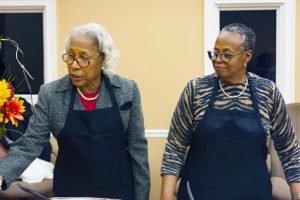 Thanksgiving holiday.  Dr. Jewell Brazelton, a professor at ABC and educational counselor says, "The emotional stress of these quick turnaround trips can be a hindrance on the student's final examination performance.  Now, with the process of classes immediately followed by exams, all before an extended semester break, they can be more clearly focused on their studies and hopefully achieve greater success on their final examinations without an interruption."
The fall semester began in late July for participants in the Summer Bridge Program, a state program sponsored by Rep. Harold Love and the late Sen. Reginald Tate, and funded by the Tennessee Higher Education Commission.  The program was designed for first time students, to give them an extra four-week academic orientation while gaining credit.  Classes began for other students August 5.
Dr. LaShante Walker, Provost says, "The amended academic calendar, which allowed for an early start to the fall semester, has been beneficial for all of our students. The most significant impact was seen among our incoming freshmen class, particularly students who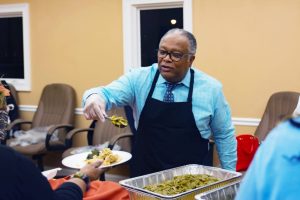 participated in our inaugural Sumer Bridge Program. Classes began a few days after the end of the program; therefore, this cohort of students was able to transition smoothly into the fall semester."
Analysts say this move will yield a robust savings regarding utilities, food service and security costs for the College.  Dr. Gloria Bonner, former Dean of Education at MTSU says, "This is an excellent concept to successfully meet the educational and financial demands of the 21st century student body. It represents a blueprint for the future that is realistic, credible, and motivating."   
Joseph Turner, vice-president of United  Electronics, Inc. and a member of the boards of Wilberforce University and Payne Theological Seminary, says "This holiday break is unprecedented and will yield positive results in student attitudes, performance and finances, as well as for the College.
SGA president, Doncor Archie, a sophomore, from Detroit says, "I love the new schedule.  It will allow me to really enjoy family and friends and work longer."
For information about admissions at American Baptist College, contact Jeremiah Parks at 615. 256.1463. or go to abcnash.edu.