By Lisa Ferguson
CenterWell Senior Primary Care is opening seven new senior-focused primary care centers in middle Tennessee throughout 2023, giving local seniors access to its personalized, care-team approach to healthcare.
CenterWell Tusculum, located at 4901 Nolensville Pike in Nashville, and CenterWell Murfreesboro, located at 1715 S. Rutherford Blvd., Suite A, opened their doors to patients in April, marking the first two senior primary care centers in the area. CenterWell accepts patients from many different Medicare Advantage health plans, as well as some patients who have Original Medicare.
CenterWell Senior Primary Care is the largest and one of the fastest-growing senior-focused, value-based care providers in the country. Together with its sister brand Conviva Care Center, CenterWell Senior Primary Care delivers care to seniors in more than 250 centers across 12 states, with plans to open 30-50 new centers per year through 2025.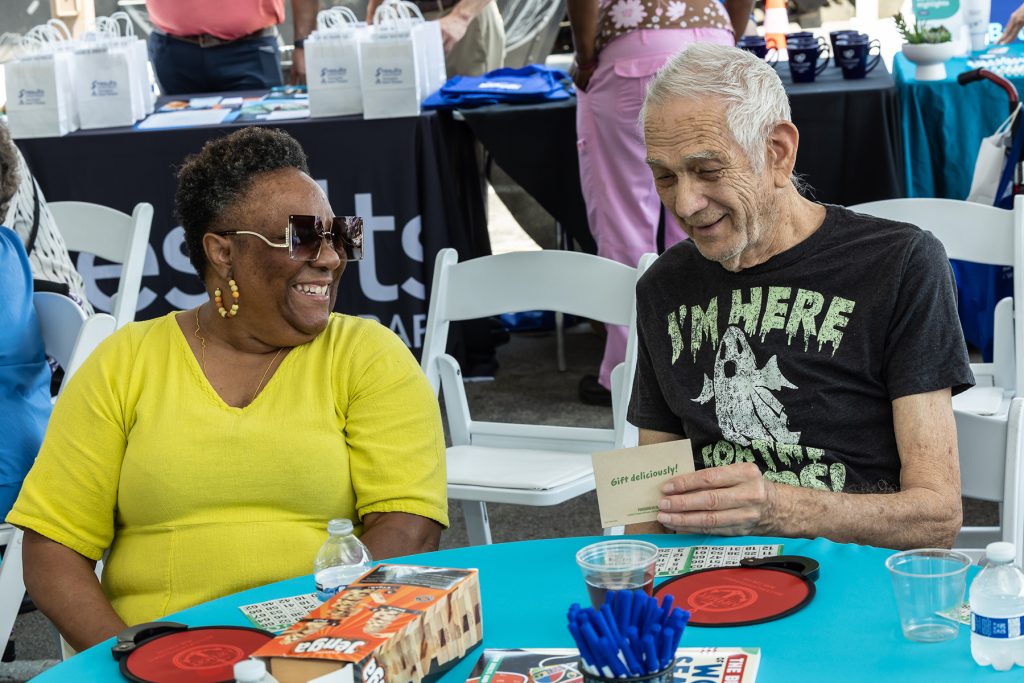 "I'm excited to lead CenterWell Senior Primary Care in the place I've called home for 24 years," said Jason Spector, Market President for Tennessee. "Our board-certified physicians and integrated care teams are set to deliver comprehensive, holistic care in seven state-of-the-art facilities, with Murfreesboro and Tusculum already seeing patients and five more centers opening this year. Whole-person care means we're committed to addressing all the factors that affect the health and well-being of our patients and this community. I'm looking forward to expanding that care to Middle Tennessee seniors and helping break down barriers to healthcare in our underserved communities."
Dr. Anitha Mullangi, CenterWell's Chief Medical Officer for the Tennessee market, emphasized CenterWell's focus on whole-person health.
"It's so important how you relate to patients, how you understand them, their culture, and their needs, and CenterWell's care model allows doctors to do this," Mullangi said. "Our longer appointment times, the integrated care teams looking after the physical, social and emotional needs – all of which affect seniors' overall health – help patients live healthier, happier lives. We are committed to providing that kind of excellent healthcare to seniors in our communities."
The range of extended services at CenterWell Senior Primary Care entirely focused on caring for seniors' particular needs include:
• Longer appointment times – up to 40 minutes or longer, as needed
• Special chairs that quickly convert to examination tables
• Wheelchair-enabled weight scales and other features to aid those with mobility issues
• In-house laboratories
• Activity centers offering education and socialization
• Convenient, one-stop experiences for the senior patient
• Resources for transportation, financial assistance and housing needs
All new CenterWell Senior Primary Care locations in middle Tennessee will be staffed by board-certified physicians, nurses, social workers, and medical assistants, and patients will have access to clinical pharmacists, behavioral health specialists and referral specialists, all who have been specially trained to treat the senior population.
Dr. Sabrina Finney is the physician at CenterWell Tusculum and is a board-certified family medicine specialist. She's served in several positions in the Nashville area before joining CenterWell this year, including practicing at Saint Thomas Hospital West, Metro Nashville General Hospital and Vanderbilt University Hospital.
"I chose to become a doctor, because I'm passionate about helping others and serving my community," Finney said. "CenterWell lets me spend as much time with my patients as they need, and our care team works together to ensure we're taking care of the whole person – social, emotional and environmental on top of their physical health."
These centers are more than a doctor's office, because whole-person healthcare addresses social and emotional needs, in addition to physical health. Many facilities include activity centers which are open to all seniors in the community and not limited to patients. Seniors can stop in any time for a cup of coffee or to chat with friends. Activity coordinators plan educational and exercise classes, movie nights, and Bingo and other games to keep people in the community active and socially engaged.
CenterWell is already open in Nashville-Tusculum and Murfreesboro, with the Lebanon location celebrating a grand opening in July. Additional openings this year include Clarksville, Hermitage, Madison and Smyrna.
For more information on CenterWell Senior Primary Care and to find a location coming to your neighborhood, visit SeniorFocusedTennessee.com.