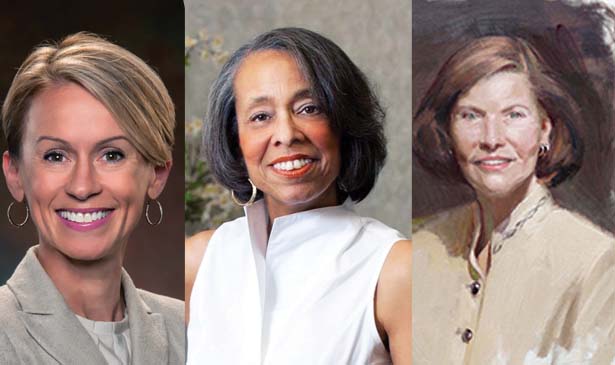 NASHVILLE, TN — Community volunteers and Nashville leaders Jana Lisle Parham, D. Billye Sanders, Eleanor Lawson Willis and Nissan North America will be honored as FiftyForward marks its 29th annual Crown Affair on Thursday, April 26, 2018. The Crown Affair, a FiftyForward signature fundraising event, raises funds to benefit the seven FiftyForward lifelong learning centers in Davidson and Williamson counties as well as agency programs and services such as FiftyForward Care Management, FiftyForward Meals on Wheels and FiftyForward Adult Day Services.
Based on a study by the Boyd Center for Business and Economic Research/Haslam College of Business/UTK) from 2010-2020, the 60+ population in Davidson County is projected to increase 33% from 95,204 to 126,367. Information from the Williamson County Chamber indicates that residents 65 and older will continue to increase from around 20,000 people today to more than 40,000 by 2025. With a mission that works to support, champion and enhance the life of those 50+, FiftyForward wants to ensure the longevity of programs that will serve this demographic into the foreseeable future.
Launched in 1956, FiftyForward has 61+ years of experience serving older adults and annually impacts more than 20,000 individuals (seniors, families and children) through its programs and centers. As a 501(c)(3) nonprofit, the FiftyForward represents what in other communities would be up to 15 independent nonprofit agencies.
"Nashville has always been a generous community and as the population we serve continues to grow, it is imperative that the support we receive from the community continues to grow," said Janet Jernigan, executive director, FiftyForward.
This year The Crown Affair is chaired by Jenni Hargrove, founder of Nonprofit Jenni, a charitable marketing coach, and member of the FiftyForward Junior Board. Held at the FiftyForward Patricia Hart Building (174 Rains Ave., Nashville 37203), the 29th annual Crown Affair will feature a cocktail reception and silent auction at 6 p.m., followed by dinner and awards at 7:15 p.m. Tickets are $250. For information or to purchase tickets, please contact Elizabeth Ralph, (615) 743-3409 or [email protected]
Each of this year's Crown Affair honorees is being recognized because they exemplify a giving spirit and are dedicated to serving others, not only through FiftyForward but through other nonprofit organizations in the community as well.
Jana Lisle Parham is known for her many contributions to Greater Nashville's community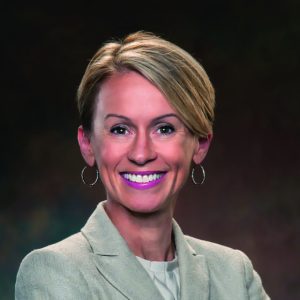 and her business acumen in financial management. Jana is a past board member of FiftyForward and is a past president of the FiftyForward Endowment Board. She currently serves as Secretary Treasurer of the Estate Planning Council of Middle Tennessee and as one of the fourteen members of the UBS FA Advisory Council.
D. Billye Sanders is one of Nashville's most notable attorneys, having been recognized as a member of Nashville Business Journal's "Best of the Bar" and as one of Business Tennessee's "Best 101 Lawyers" in the state. She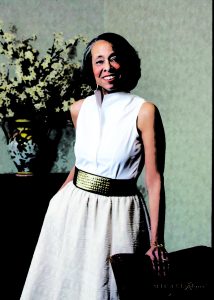 has also been recognized with awards from organizations such as the YWCA, the Napier-Looby Bar Foundation, Fisk University, and CABLE for her trailblazing career achievements, and her work and service promoting education, health and equality.
Eleanor Lawson Willis has been instrumental in shaping the educational, environmental, and political landscapes of the Greater Nashville region. In addition to her work as one of the founders of the Heads Up Child Development Center, Rochelle Center, Nashville Tree Foundation, and Cumberland Region Tomorrow organizations, she was most recently the Executive Director of the Friends of Warner Parks for 19 years, and recipient of numerous awards including the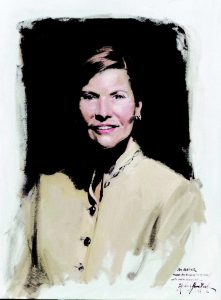 Academy of Achievement award from the YWCA, Seven Leading Ladies Award, and membership in Leadership Nashville.
Nissan North America is being recognized with the FiftyForward Corporate Crowning Achievement Award for extraordinary corporate philanthropy efforts to improve the community we all know, love and call home.
The Crown Affair Patrons Party will be held at the home of Teresa Corley and Wes Allen on Sunday, April 15. Tickets are $500 per couple (patrons) and $1,000 per couple (benefactors).