The trouble started in DeKalb County in August 2018. Wendy Hancock's 16-year old son, Chantz, ran away from home when Hancock wouldn't let his girlfriend stay overnight.
Mom filed a missing persons report with the Smithville Police Department on August 8, 2018. Chantz was with his estranged father, Kevin Bowling, a drug-addict.
It is unclear how the Department of Children's Services (DCS) knew that but two days later, DCS caseworker Deandra Miller visited Bowling who tested positive for meth-amphetamine. Instead of returning Chantz to his mother, who was the custodial parent, DCS took him into custody and a week later took his 12-year old sister, Briella.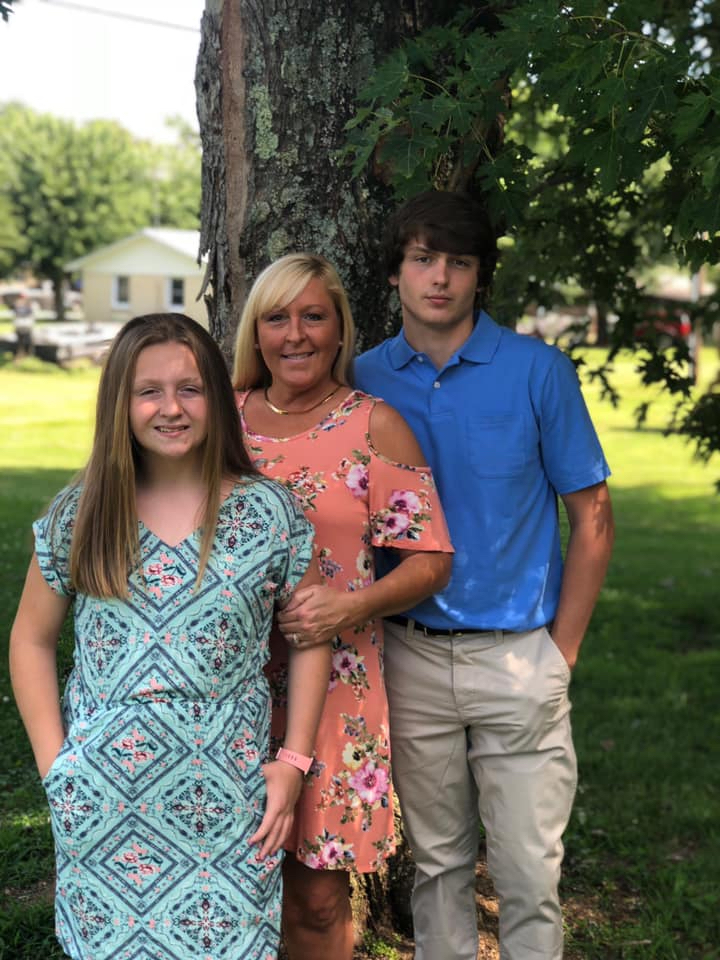 As we have reported, punitive and perverse outcomes are common in DCS cases all over Tennessee. DCS prosecutes poor parents who rarely can afford an attorney to defend them. It is also common for DCS to use drug use as a pretext to wrongfully remove kids from their families. (See Child Dies)
Juvenile Court judges routinely grant a removal order to DCS after they file a dependent and neglect petition. Using that legal document, DCS removes thousands of kids every year from their families and put them in foster care, a booming industry.
The estranged Father was a drug-user, not Mom, and that should be relevant. DCS often uses failed drug tests to show the children are abused or neglected even when they've tested the wrong party.
What DCS should have done is get family services to counsel the family and work out Chantz's problem with his mother. But this story is not about what could or should have happened but about what did. In this case, DCS ran with Chantz's allegation that his Mom, who wouldn't let him have sex with his girlfriend in her house, was a drug dealer.
Donkey Justice
DCS caseworker Deandra Miller visited Hancock on Wednesday August 8th, the same day she filed a missing persons report. Miller wanted Hancock to take a drug test. Hancock told her to talk with her attorney, Connie Reguli. "I don't have to talk to your attorney. I will just go and get a court order," Miller said. And she did. But it wasn't about taking a drug test. That was just a pretext and Hancock later passed the test. Miller had something more sinister in mind.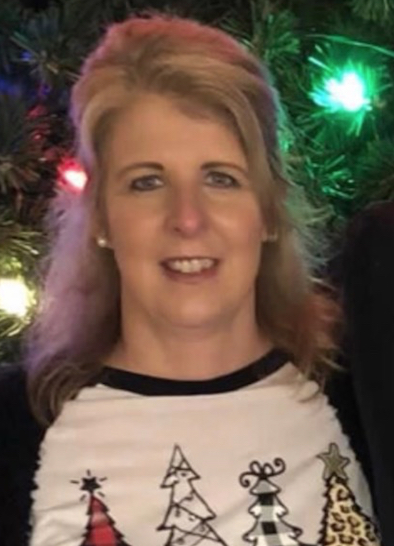 Before it was over, at least 15 people were drawn into the conspiracy to prosecute Hancock and railroad Reguli. There were police from Smithville and Brentwood, foster parents in Jackson, a DCS foster home contractor, DCS attorneys and caseworkers, clerks, judges, and district attorneys in two counties.
Miller went to Juvenile Court Judge Michael Collins in Smith County to get a removal order but he had no jurisdiction in DeKalb County so the order was invalid. But that didn't stop the judge from issuing the order or DCS from taking the children.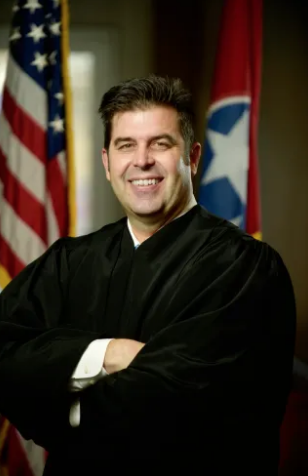 Reguli went to Collins to argue he had no jurisdiction in the case and no authority to issue the removal order. He recused himself. But the damage was done, the game was afoot, and things were about to take a nasty turn. During that fateful week in August 2018, Reguli said that she called DCS six or seven times.
"Thursday I call DCS. Friday I call DCS; Friday I call the detective. Monday I call DCS; Monday I call the detective. I made four calls to the clerk's office Monday all trying to find out what's going on and they won't tell me. They tell me they are going to fax a petition. They don't do it.
Tuesday comes. I call DCS again. Nobody calls me back. I call regional. I call the central office. I call the local office. I call the Smithville office. I call Deandra Miller. I call her supervisor. All of them I leave a message: 'We will meet with you. We will cooperate. You can do a welfare check'. Nobody calls me back and that's the critical thing because by policy DCS is supposed to have a safety meeting with the parent and they were pissed because Wendy had an attorney and it happened to be me. And so, it was a set up. We were bamboozled," Reguli said.
"My client was denied due process every which way to Friday, right? They had my phone number, they got a removal order; they didn't call me and tell me they had a removal order. They didn't call me and tell me there was a hearing. We would have been at that hearing had we known. They didn't try and serve her. A phone call would have resolved the whole thing because I told them we would come to the office and meet with them," she said.
DCS didn't want it resolved. They wanted custody of both Hancock's children.
In DCS's dependency and neglect petition, caseworker Deandra Miller wrote that "mother refused to cooperate with DCS and law enforcement".
"That was a flat lie," Reguli said.
Meanwhile, the mom, Wendy Hancock, was sitting at home with her daughter. She was frantic for fear that DCS would show up at her door and take away Briella, age 12. She checked into a hotel for the night, called Reguli, who told her to come stay with her while she figured out what was going on.
"They all knew she had an attorney and instead of returning a phone call they went behind our backs to remove the child who is perfectly innocent and perfectly safe. They pinged my phone and surrounded my house with police instead of calling me back, " Reguli said.
A Brentwood policeman saw Briella through Reguli's rear window and they sat outside for a couple of hours before DCS showed up to take Briella to Jackson, 200 miles away from her home in Smithville.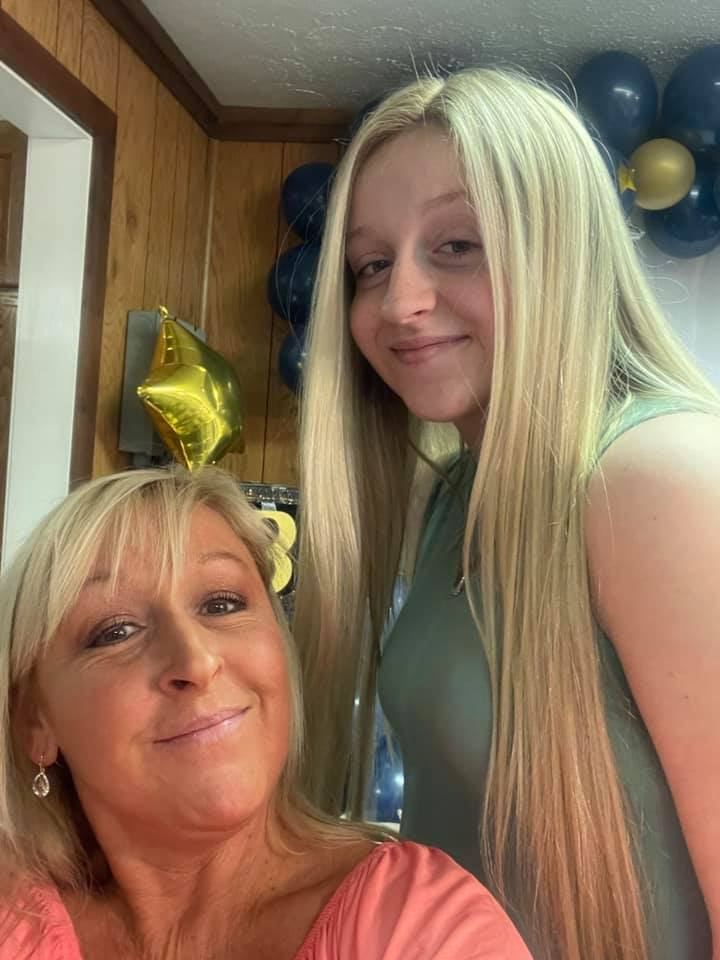 Chantz and Briella were in six foster homes and four schools in ten months. After eight court hearings that Reguli described as "aggressive and unnecessary litigation", DCS dismissed its neglect and dependency petition and returned the kids to their Mom in June 2019. The case was over or so it seemed.
The Case of Murderous Mary
Justice was swift and uncompromising in the case of "Murderous Mary". Mary was a five-ton Asian elephant and the star of Sparks World Famous Shows. The circus was in Kingsport, Tennessee on September 12, 1916.
A newly hired and incompetent elephant keeper, Red Eldridge, led the elephant parade, riding atop Mary. He prodded her with a hook poking a badly infected tooth after she reached down to nibble on a watermelon rind. Mary went into a rage, snatched Eldridge with her trunk, threw him against a drink stand and stepped on his head, killing him instantly. The crowd yelled "Kill the Elephant! Kill the Elephant!"
The circus owner, Charlie Sparks, decided that the only way to quickly resolve the situation was to lynch the elephant in public. He did so the next day.
Mary was transported by rail to Unicoi County, Tennessee, where a crowd of over 2,500 people assembled in the Clinchfield Railroad yard. Mary was hanged from a railcar-mounted industrial derrick. She was 22 years old.
Connie Reguli stands five feet five inches tall and weighs about 135 pounds dripping wet. You wouldn't think the petite Family Law attorney would inspire the kind of blood lust that killed Mary. But she does.
"DCS wanted to get me when I fought them in Juvenile Court. The DCS attorney went to Brentwood PD to get Brentwood police to open a case so they could later arrest us," Reguli said. That DCS attorney was Tracy Hetzel. The DCS caseworker in Smithville who started the ball rolling was Deandra Miller.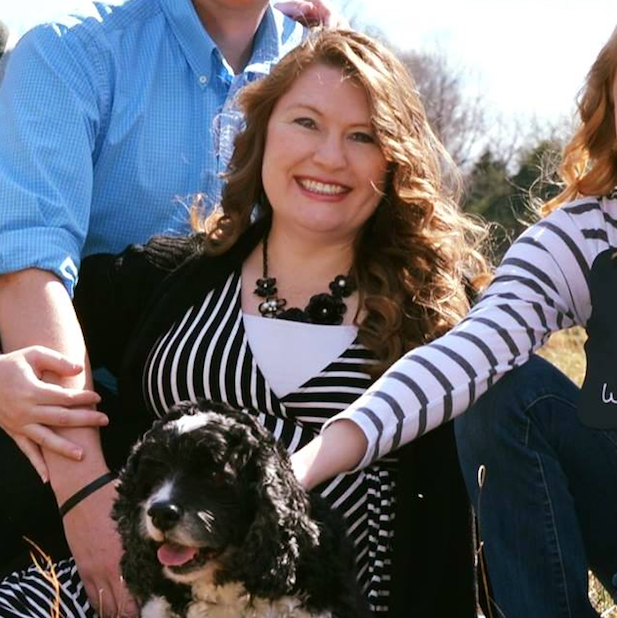 Hetzel's malice towards Reguli was quite visceral. Reguli was winning the match between the two in Juvenile Court while Reguli fought with DCS to return Hancock's children. During a break one day, Reguli left the courtroom but left her audio recorder and it captured Hetzel who was unaware she was being recorded.
"I wouldn't take pointers from you. You're seconds away from being disbarred, bitch." Hetzel said. The nasty comment telegraphed the felony charges, arrests, and trials Reguli and Hancock would soon face. It is clear evidence that Hetzel was part of the conspiracy to prosecute them. Indeed, she was its prime instigator. Hetzel attended Reguli's three-day trial, as did several of the other plotters, all of them like the people who came to see Murderous Mary hang from a railroad derrick.
A corrupt DA, a crooked judge, and politics
Williamson County District Attorney Kim Helper prepared the indictment for the grand jury. She misstated the law pertaining to custodial interference in which a visitation order is the fundamental cause for prosecution. There wasn't one.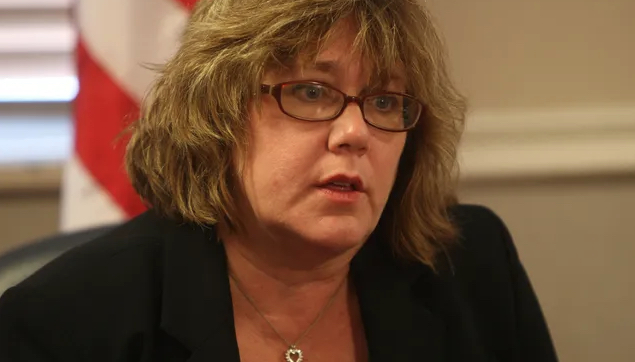 The grand jury returned an indictment of custodial interference for detaining a child in violation of a court order, a class E felony. Helper charged the mom, Wendy Hancock. She charged Reguli with facilitation of a felony and with accessory after the fact of a class E felony.
Custodial interference occurs when a parent refuses to return the children to the other parent as per the parenting plan. A court orders a visitation schedule both parents must follow. Mind you, the indictments were issued after the case was closed by DCS. There was no visitation order to violate. Mom had full custody and Dad was out of the picture. That didn't stop the conspirators from pursuing the case on trumped up charges.
Both Hancock and Reguli filed motions to dismiss the case because there was no visitation order. The only two precedents prosecuted under this law were about visitation orders.
During the criminal trial Judge Joseph Woodruff changed the language of the statute regarding custodial interference and wrote his own jury instructions, deleting any reference to visitation orders.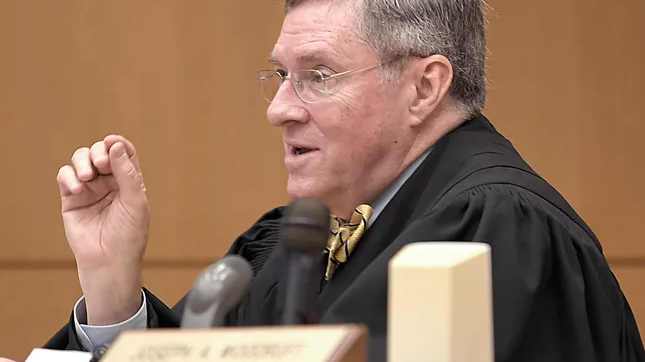 The order the DA said Hancock violated was not a visitation order but a removal order from a judge who had no jurisdiction. The pair were not indicted until one year after the alleged crime and after DCS had returned both children to their mom.
"The judge changed the law to fit the facts so they could proceed to trial. That's how they manufactured a crime. It's a fake felony," Reguli said.
In addition, the judge erred by not instructing the jury that as a matter of law, accessory after the fact does not apply when attorneys are representing their clients.
Judge Woodruff has a god complex. It's an occupational hazard. He thinks the law is what he says it is. But the General Assembly writes the laws and judges can't change them just to fit the facts of a case. That's what he did.
Hancock was convicted in July 2021. Reguli's trial was inexplicably delayed—deliberately, according to Reguli–and she wasn't convicted until early voting began for Juvenile Judge in Williamson County in April 2022. Immediately after the verdict, the Tennessee Supreme Court suspended Reguli's law license.
Reguli, a Republican, was a candidate running against incumbent Sharon Guffee for Juvenile Judge in Williamson County. Reguli got a lot of bad press and lost to Guffee 11,909 votes to 3,959 votes.
Judge Woodruff contributed money to Guffee's campaign and sits on the board with her planning the new $120 million juvenile justice complex for Williamson County. We have become a society that locks up its troubled youth in Juvenile Justice centers, that no matter how fancy, are still jails.
Hancock got two years probation and had to testify against Reguli who will be sentenced at the end of June.
Reguli filed a motion for a new trial in the Circuit Court of Williamson County. She wants the court to reverse the guilty verdicts, or grant a new trial, or act as a thirteenth juror and enter an acquittal in the case.
What the Case was Really About
One level of the case was about Judge Woodruff taking out his friend's challenger for Juvenile Court judge. Mission accomplished. On another level, it was about the corruption of law and corrosion of the court's impartiality by a criminal enterprise. The judge willingly participated.
Reguli is a staunch defender of parents' rights and an advocate for reform of the child welfare system. She is also a fierce and effective adversary of DCS. If the verdicts are allowed to stand Reguli is worried about the chilling effect it will have. "With the ability to shut me down in this way, it certainly will put other attorneys on notice not to go against DCS," she said.
The conspiracy to get rid of Reguli cost lots of money—it was a 12-month investigation­– that included search warrants and electronic retrieval. It also involved a lot of respectable people—law and order types—who hate Reguli for exposing the sloppy operations and vindictive corruption that permeates DCS at every level in every county of Tennessee.
When they don't follow their own procedures or violate the law, Reguli is good at holding DCS to account and more often than not, wins cases for her clients.
DCS, its friends in law enforcement, and the courts like to operate with impunity. They don't like their authority challenged and they've dealt Reguli a hard low blow. If she survives and ultimately triumphs, the conspirators who tried to crush her will have to wipe the smirks off their faces and own the guilt they so richly deserve.