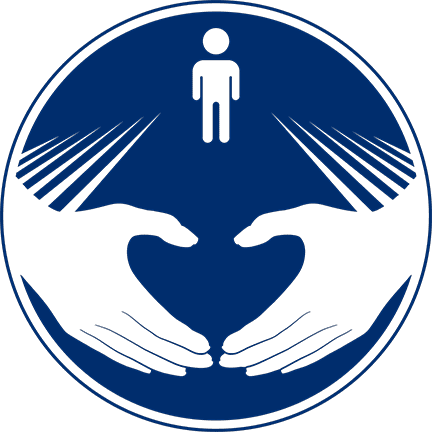 By Pamela Bradley Smith, Justin's mom
TCF Regional Conference Article for 
The Tennessee Tribune 
It happens anywhere and everywhere, it happens every day and multiple times a day. It strikes the rich, the poor, those in power and needing to be empowered exactly the same. Grief does not discriminate, regardless of race, religion, class or culture – people all over the world cry. As recently as Las Vegas or Virginia Tech., Sandy Hook Elementary, Charlottesville, daily in Nashville, the aftermath of Hurricanes Harvey and Irma; the fallout from tragic forces all have one thing in common – standing in the midst of suffering are parents left to grieve the loss of their children. In the natural cycle of life, parents precede their children. There is nothing natural about losing a child of any age. He or she is still your child who lived and breathed and had a place in this world.
How can a force with no remorse take away something so precious and not permanently paralyze those left to mourn? The strength and courage to bear the unbearable began in England in 1969 when a young hospital chaplain brought two couples together whose children died within days of each other. He instinctively felt these parents might want to talk with each other and find some measure of solace. This chance meeting was the beginning of what became known years later, as The Compassionate Friends.
The Compassionate Friends (TCF) is the largest grief organization in the world and sadly, continues to grow. During 2017, nearly one million people who never imagined this kind of unwanted connection, will find an extraordinary type of friendship. The Compassionate Friends offer monthly support meetings and individual outreach through 700 Chapters in the United States, across every state, Washington D.C., Puerto Rico and Guam.
The Nashville Chapter of TCF, was formed in July of 1987 by two remarkable parents following the death of their daughter. Once a month for a year, they drove an hour's distance to find grief support in the absence of a TCF chapter existing in Nashville. Equipped only with courage, this couple forged ahead resolute in the belief that bereaved parents (like themselves) who were days, weeks, months even years out along their journey, would have a place to find peace and support.
During the early years of community outreach in an effort to build the Nashville Chapter, all local funeral homes were visited, letters went out to community organizations, articles appeared in the Tennessean and requests were made to speak at churches with both black and white congregations. Churches graciously "welcomed" the chapter founders to speak but the end result was little or no impact within the minority community.
So, why is it that few minorities attend Compassionate Friends Meetings or conferences or connect with external grief support? The rationale has been that following the loss of a child or multiple losses, minorities tend to find the immediate support they feel they need through their faith, church, family, and friends. We know that bereavement needs are met in a number of ways and encourage any support rather than none at all. But we also know that when the casseroles and cards stop coming, when the phone rings less, when our child's birthday and tragic day are forgotten and when even mention of our child's name appears difficult – Compassionate Friends is always there. It is a place where birthdays and children's stories are celebrated no matter how long ago. It is also a place of dignity and honor among those who understand the darkest day that comes annually, when our child left this world. For so many, the monthly meeting of Compassionate Friends is the face, voice and arms of continuing Hope.
The Nashville Chapter of TCF welcomes all and meets at 3:00 p.m. the second Sunday of every month including Mother's Day, in the American Builders & Contractors (ABC) Building, 1604 Elm Hill Pike, Nashville, TN 37210. Meetings average 50 – 60 parents, grandparents and including siblings. Regrettably, there are no accommodations for young children, but teenagers and older siblings are welcome to attend. During meetings the newly bereaved get to see and feel supported by parents who have survived the loss of children of any age and who are learning to live and love again.
This year, The Nashville Chapter of Compassionate Friends will host a Regional Conference entitled Memories of Love, Melodies of Hope in Music City on Friday, October 20 & Saturday October 21, 2017 at Christ Church Nashville, 15354 Old Hickory Blvd Nashville TN 37211. On Friday, the conference hours are 12:00 noon to 7:00 p.m. and on Saturday from 7:30 a.m. to 5:30 p.m.
Some of the many workshops will cover: Guilt and Grief; Loss of Only and All Children; Surviving Grief as a Man; Stigma of Suicide; Loss Due to an Impaired Driver; Grief of a Single Parent; Memorials to Our Children and Handling the Holidays.
Conference Registration forms are available on line at www.tcfnashville.org and click on Regional Conference. The cost is $75.00 per person and includes: Candle Lighting Dinner on Friday, Breakfast Pastries and Lunch on Saturday. Registrations must be received by mail C/O Roy Davies, 1028 Moncrief Circle, Greenbrier TN 37073. The deadline is Monday, October 16, 2017. Checks or money orders should be made payable to TCF Nashville Regional Conference. Questions about the conference or meetings in general may be directed to the TCF phone line at 615-356-4TCF(4823) or to Roy at 615-604-2087.
Grief does not discriminate, it may level us, bring us to our knees and shake us to our core, but as surviving mothers and fathers, we rise and stand ever stronger, ever resolute that grief will never destroy us!