Appropriately nicknamed "The Goliath," Jamal Ben Saddik stands 6-feet-9-inches and weighs an imposing 250 pounds. He has stamped himself as one of the elite kickboxers in the world. On Saturday, Saddik has the opportunity to come out ahead in his trilogy with heavyweight stalwart Rico Verhoeven.
The two first met in 2011, when Verhoeven's corner stopped the bout in the second round. In their 2017 rematch, Verhoeven got his revenge, scoring a fifth-round TKO over Saddik. The two kickboxing giants look to break the tie at Glory: Collision 3. Saddik was scheduled to compete on the show against Benjamin Adegbuyi. But after an injury to Alistair Overeem forced him out of the main event, Saddik jumped at the opportunity to headline against his rival.
After winning Glory's Heavyweight Grand Prix in 2018, Saddik was sidelined by injuries, and would serve time in prison following a raid for hacked devices and drug distribution. Now, highly motivated and with a new team (Saddik now trains at the famed Mike's Gym), "The Goliath" not only has the opportunity to close the door on the trilogy with Verhoeven, but he can pick up where he left off, winning four consecutive bouts to secure the tourney win.
Zenger caught up with "The Goliath" just days before his Glory ring return to discuss the trilogy, his new team and much more.
Percy Crawford interviewed Jamal Ben Saddik for Zenger.
---
Zenger: It has been a long time coming, you were dealing with some injuries, some personal situations, but now you are facing Rico Verhoeven on Saturday night. How do you feel?
Saddik: I feel great at the moment. I have the physical bumps behind me. I feel great now. I'm very focused on my fight on Saturday.
Zenger: You moved over to Mike's Gym to train with one of the greatest kickboxing coaches of all time, Mike Passenier. How have you benefited from training at Mike's?
Saddik: Before, I was training in Breda at Hemmers Gym [in The Netherlands], which is great also, but Mike is a different type of trainer. I have always been charmed by his kickboxing style. It's a little bit different here in Amsterdam.
Zenger: I think it's safe to call Rico your rival at this point. When it came out that Alistair Overeem could not compete against Rico, and you were offered the fight, how did you react?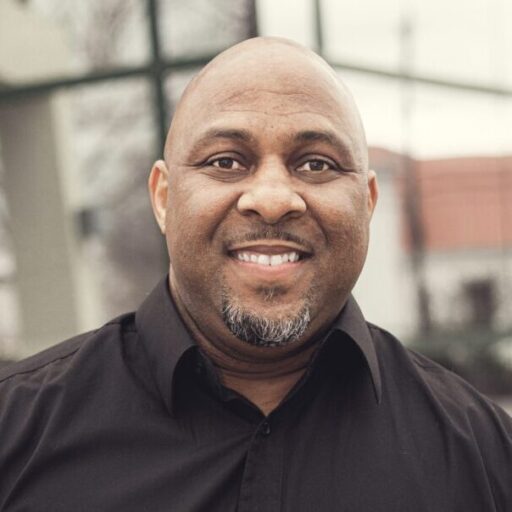 Saddik: My first thought was, I felt very bad for Alistair because he is a friend of mine. At the time Rico needed an opponent, and Glory asked me if I wanted to fight Rico. I was immediately positive about it. It was great for me because I waited a long time for this fight.
Zenger: How do you feel you have changed or improved as a fighter from that second fight with Rico back in 2017 where he won by TKO?
Saddik: I'm a little bit older now. I have more experience. I won my last tournament in 2018. I won The Finals with one hand. I'm more experienced at the moment, and I did it before. I fought for a world title before, so this is the second time I get this chance. I have experience with me this time.
Zenger: You did win that tournament with a broken hand, and during that last fight in The Finals, you showed the ability to switch between southpaw and orthodox and still maintain your power. Are you comfortable doing the same moving forward?
Saddik: I can fight orthodox or southpaw. It's something me and my trainer talked about in the dressing room before The Finals. I knew my hand was broken, but we still did it.
Zenger: Were you using this time that you have had off (since 2018) to get better as a fighter or to get completely healthy?
Saddik: It was more about getting healthy and getting back on track and love my sport again. I am now back fully training, and I feel very good at this moment.
Zenger: You have shared the ring with Rico on two occasions, with you winning the first fight in 2011 and him winning the rematch in 2017. What type of fight are you expecting this time?
Saddik: I think it will be like all of his fights before. I can't expect something else from him. He fights the style that he has always used. I don't think he is going to surprise me with something different. We will see, but I am very comfortable about it. Again, I am very focused on this fight, and he can't surprise me with something special.
Zenger: Is it an important factor for you to remove emotion and stay under control, or do you think you benefit from letting your emotions out during the course of the fight?
Saddik: That's what we have worked on in Amsterdam with Mike. He told me to fight without emotion, and this is the way we trained to remove emotion. It will be something very different. I will be a different fighter in the ring.
Zenger: Obviously, the goal is to have the championship belt around your waist. What would a win on Saturday night mean to you?
Saddik: That would mean everything to me. For years, he has been the champion for Glory, and he's also a strong fighter, so to get a win against him, you beat a strong fighter who has been there for many years. It will be everything for me, and it's also a dream come true for me.
Zenger: You are coming off an extensive layoff, and in no way am I looking past Saturday, but can we expect more activity from you? Would you like to be more active after this fight?
Saddik: I hope I get the chance in Glory to fight more. I think it will go this way because I signed a contract with Glory, so I know how many fights I have. I will continue training and fighting my fights, and it will be a good year for me. I want to fight a lot more.
Zenger: Checking out your social media, although it was on short notice, it looks like you put a ton of work in for this fight.
Saddik: I live in Belgium, and I am now here in Amsterdam with Mike. I am two minutes from his gym, so I train like three or four times a day. And that's every day, I only rest on Saturday. On Sunday we are back training again. It was a really difficult training camp, but I'm glad I made it.
Zenger: For fans who will be watching you for the first time or getting more familiar with you and your style, what can they expect?
Saddik: I always want to entertain the audience. I want to make them have a great night. I want them to go home and say, the Jamal fight was the best of the evening. That means everything to me. That's the most important thing to me, is to entertain the audience.
Zenger: Perfect-case scenario, how does this fight end?
Saddik: Me getting the knockout and celebrating. I don't know if it will be the first round, but I hope to get the knockout, so the audience can enjoy it.
Edited by Stan Chrapowicki and Matthew B. Hall
The post Jamal Ben Saddik Faces Longtime Rival Rico Verhoeven At Glory: Collision 3  appeared first on Zenger News.