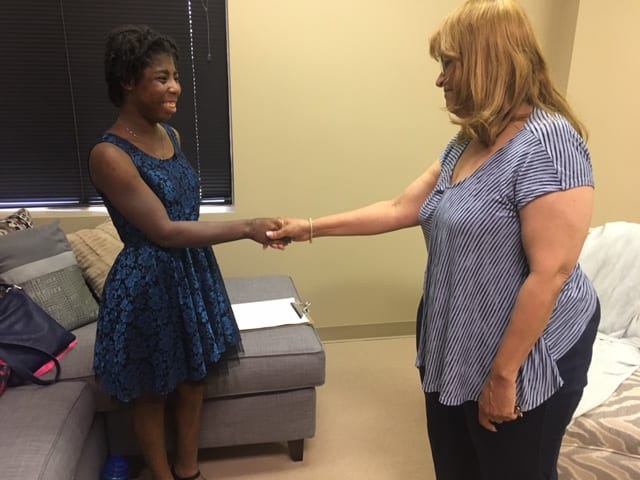 Nashville, TN. – Youth Education gives access to quality education and opportunity to all people. Education should empower individuals and provide them with opportunity. In Tennessee, a prominent African American woman, Dr. Sheila Peters, who is also psychology professor at Fisk University, has been teaching for over twenty years. She also participated in organizations to bring education to African American youth. Dr. Peters dived into youth education as a college student.
Youth education was always important to Dr. Peters because she has seen that education was always something that continued to separate black people. She has also shined light among the culture of African Americans within her psychology teachings at Fisk University. "I have helped to support youth in a variety of settings, a professional in the I Have a Future program at Meharry Medical College," explained by Dr. Peters. "As a clinical therapist for over twenty-five years and as a college professor, I have sought to uplift youth."
Youth education is a spectrum that needs to be used to rise our youth into leaders of the future, but with the structure of society this vision has not been possible. Access to education should be a right, but sometimes it gets manifested into privilege. "As we speak, in this beautiful city in Nashville we're dealing with gentrification, the result of our white brothers and sisters moving out because of their dedication to education," Dr. Peters continued, "They created the suburbs, they created walls, and all this stuff because within their resources they have the right to do that. Now forty years later they want to come back, and build communities that are high in cost, moving people that are already in the central city. Then one of the questions becomes 'What will our education for schools look like?"
"In 1954, many communities have resisted giving full access to public education. For example, Charter schools, although, there are some good charter schools. As a professor and psychologist   I don't really appropriate for charter schools. In some ways, they are designed for people of privilege, and that's the answer to the question", states Ms. Sheila Peters.
Youth education is important to society because our youth are not only our future, but they are shaping our future as they develop their personal, academic and social competencies.  Our youth is creative and talented, and they deserve opportunities to develop their interests. Young people are the most influential generation of today, therefore in the midst of finding their passion in life they begin to develop different interest over the course of their lives. To help our youth develop these common grounds within their life, parents need to invest into their child's education.
Youth development is focused on building the strengths of adolescents and providing caring connections to empower them to contribute to their families, communities, schools and society.  It is a deliberate strategy to focus on the positivity and support of youth navigating from adolescent age to adulthood.  This support is within the formal context of school and in after school programming both school and community-based. Dr. Peters expresses her involvement through youth education. "I became involved in youth education as a youth myself serving as a youth leader and peer educator.  In my professional career, I have tried to champion the concerns of children and youth" she said.
Youth education paves the way for future generations and without education their voices will never matter in society. Therefore, parents and teachers shall come together and tell their students that they matter and their voices deserve to be heard. As parents and active leaders, there needs to be a growing number of activists within the importance of our youth's evolving educational stigma.