NASHVILLE, TN — On Friday, March 15, fourth-year students at Meharry Medical College participated in Match Day – an anticipated, nationwide event where medical students discover their futures as physicians. The event took place in Meharry's Cal Turner Family Center for Student Education where over 120 students learned the location of their residency.
Match Day marks the moment in which the National Resident Matching Program (NRMP)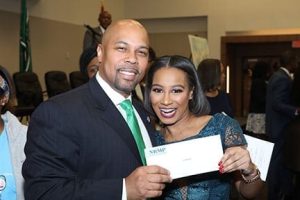 unveils the location and focus of medical students' postgraduate residencies. For Meharry, Match Day is a dramatic cause for celebration – highlighting successes achieved and adversity overcome by each student as they learned their future surrounded by family, professors and peers.
Each year, medical school students submit their top three choices for residency programs to the NRMP, a nonprofit organization that facilitates the process of matching the preferences of applicants to available U.S. residency positions. The program uses computerized mathematical algorithms to align the preferences of more than 30,000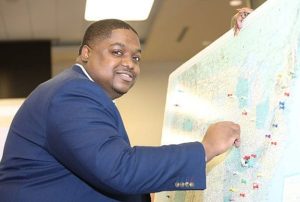 students with the residency programs available at U.S. teaching hospitals.
During the ceremony, each student received a sealed envelope containing his/her residency information. Surrounded by family, friends and mentors, together, the future doctors simultaneously opened their envelopes, and the room exploded with cheers, tears and celebrations.
As a leading producer of African-American physicians, Meharry and its graduates carry on the college's mission to serve the underserved. Eighty-three percent of alumni choose to practice in underserved communities throughout the United States.