MURFREESBORO, Tenn. — Now more than ever, students at Middle Tennessee State University are creating their own degree paths — thanks to a highly innovative major inside MTSU's University College.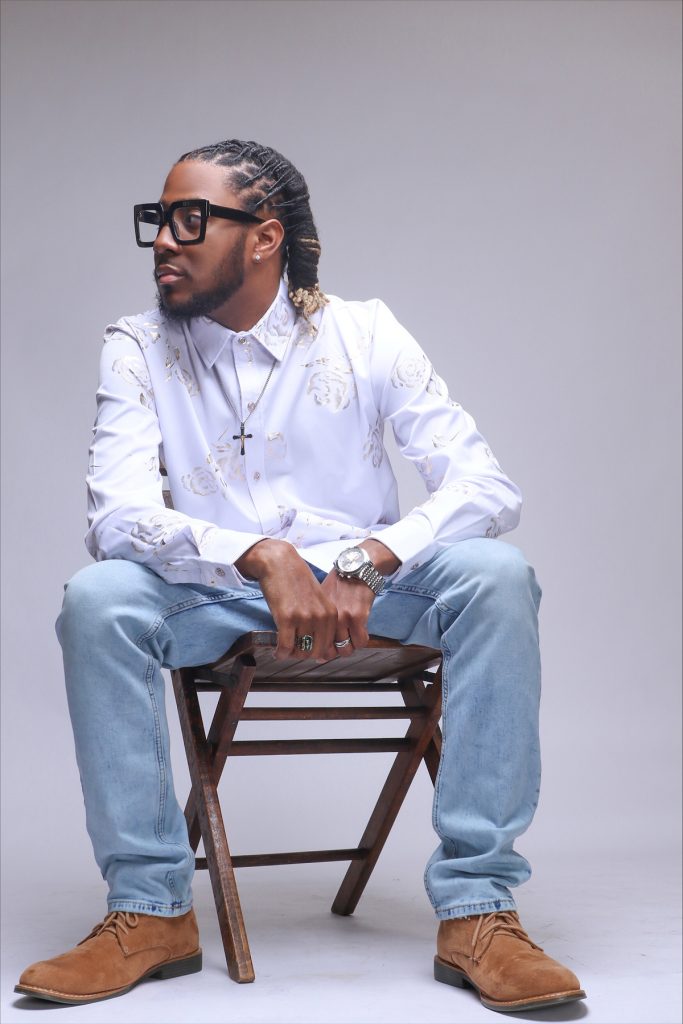 The integrated studies major is flexible by design, perfect for adult students with a wide range of experience or someone who wants a broad-based educational experience. Students within the major work closely with their academic adviser to plan out their core courses and choose their areas of study.

Nigel Tubbs, a junior from Murfreesboro, made the switch to integrated studies after a few "bumps in the road" with his original music education major. "I knew I wanted to do something in music, but the music theory courses really got to me," the 26-year-
old said. "In going over options with my adviser he decided it would be a good idea to explore the integrated studies major, and he was right."

Nigel was then introduced to Mona Snell, an adviser in University College, who assisted him in choosing his areas of emphasis for the major. Tubbs chose music education and sociology, and he was able to hand- select which courses to take from both majors.
"Students have to choose 24 hours of courses to take from two areas of emphasis," said Snell. "With Nigel, he was so driven he knew exactly what he wanted and maybe more importantly what he did not want. It's so fulfilling to work with students who have a goal in mind and will do whatever necessary to reach that goal."

Tubbs said music has always been one of his passions; his entire family sings gospel music, and he grew up traveling around the area singing. His own group, Nigel Tubbs and the A.O.G., will release their second album this month. However, he never realized he might be able to turn that passion into a degree.
In fact, after graduating from Oakland High School, he attended Motlow State Community College intending to pursue physical therapy.

"That was sort of just what I thought would be a good career for me and would make my parents happy," he said. "It would not have ultimately made me happy, so I actually quit school for a while."
MTSU is an equal opportunity, non-racially identifiable, educational institution that does not discriminate against individuals with disabilities.
In 2020, he finally graduated from Motlow, and then he enrolled at MTSU to pursue his real dream of music.

MTSU's integrated studies degree turned out to be a perfect fit for Tubbs, he said, allowing him to blend his love of teaching music with his passion for learning more about the human experience.

"After I switched to integrated studies, I was excited and more passionate about my work," he said. "I was a better student because I was more focused, more determined to do great.
"I felt ownership of my degree since I was able to choose my classes and really be in control over my education. Building my own degree is an enlightening experience for me and has really motivated me."

Nigel said his goal after graduation is to start a vocal coaching business. He said he already has people asking about scheduling lessons, but he wants to have "all the paperwork, a.k.a. a diploma" to back himself up.

Nigel beams with excitement whenever he talks about his vision for the business, which he plans to call "Nigel's Notes."

"I'm ready to start small and build everything up and eventually quit my current job and do what I love to do every single day," he said.

He knows there will be difficult times when it comes to starting and owning his own business, but he says that he has a vision and is making that vision a plan — something he's already had a bit of experience in while creating his custom integrated studies degree.

Those interested in talking to an enrollment coordinator or an adviser about building a degree at MTSU, please visit mtsu.edu/finishnow or call at 615-494-7714.