WTVF-TV Failed to Fact-Check Claims by Former MNPS Superintendent Register
Special to The Tennessee Tribune  By The Nashville Voice  
NASHVILLE, TN, May 2, 2019 — Nashville Voice has reported on the saga involving Dr. Shawn Joseph, the first African American Director of Metro Nashville Public Schools, over the past six months. Our attention to the actions of certain School Board Members, parents and media personalities is driven by one simple fact: "What you do or fail to do as a City, tells the world who and what you are more than any marketing or branding scheme, strategy or gimmick." Our City has been divided and our true colors have bled from these tumultuous months. Yes, the MNPS Board was completely dysfunctional and some members' actions were racist. But, the Joseph story is bigger than MNPS. Our City allowed the systemic, intentional professional and personal defamation of the highest profiled African-American leader in our City because he dared to actually bring equity to our schools and uplift Nashville students who have been historically left behind.
Nashville, we have a problem. Over the past 25 years, we have accepted the fact that thousands of Nashville children have attended schools inferior to other schools in the same School District. Dr. Joseph came to Nashville with a mandate from the School Board to eradicate inequality in our schools and bring equity of resources, talent, and policy to level the playing field. Or so we thought.
One thing history shows us is the commitment to eradicate inequity often dissipates when those benefiting from inequity see themselves lose resources in order to level the playing field. The day Dr. Joseph redistributed school resources in a more equitable way, certain Board members and parents decided he must go and they were willing to do anything, with no regard to truth, fairness, nor personal shame to get rid of him.
Now that he has reached an amicable separation from MNPS, it is important that we investigate the circumstances surrounding his departure and separate the facts from the fallacies. To this end, Nashville Voice has investigated the allegations and sources of these allegations against Shawn Joseph and the true intentions behind them because Nashville deserves the truth!
In our first installment of "News Channel 5 Exposed" we look at the reporting of false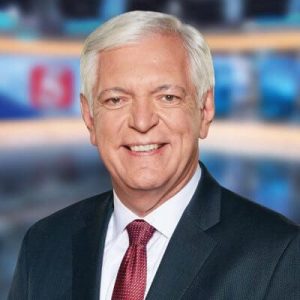 allegations against Dr. Joseph by Investigative Reporter, Phil Williams concerning Dr. Joseph. WTVF-TV ran a story that Dr. Joseph abused his powers and violated either MNPS policy, precedent or tradition by having an employee drive him around Davidson County soon after he was hired.
Our investigation uncovered the following facts. In 2015, former Metro Nashville Public Schools Director Jesse Register ended his tenure when the MNPS Board declined to grant a contract extension following years of low student performance, open hostility to SEIU (employees' union) and feuds with school board members.
After Dr. Joseph arrived in Nashville, he publicly identified the historic inequality of our schools and the disparate impact on students of color. Long-time MNPS observers knew it was just a matter of time before Register would emerge with a vengeance to publicly level false claims against his successor in response. It finally happened when WTVF-TV NewsChannel 5 investigative reporter Phil Williams gave Register the opportunity to sow lies unchecked. Williams was so focused on bringing down the first African American Director of MNPS, as he did with the first woman elected mayor of Nashville, that he failed to corroborate Dr. Registers claims with other MNPS employees.
In January, Williams — who was struggling to keep his dwindling MNPS investigation relevant — tried to rekindle controversy about Joseph's periodic use of employees to help shuttle him to more than 700 meetings in a community that spans more than 500 square miles.
In one of the more egregious examples of NewsChannel 5's shoddy reporting, Williams aired a statement from Register who claimed that, when he was superintendent, "I did not use a driver." Register added: "I always drove myself." From our investigation, the next day, sources at MNPS confirmed employees and school board members were laughing out loud at Register, Williams and NewsChannel 5.
"All over Bransford, you could literally hear people spitting out their coffee because they were laughing so hard," said an MNPS source who requested anonymity for fear of retribution by NewsChannel 5, Williams, and Register. "Anyone who knows anything about this school district knows that Jesse rarely, if ever, drove himself anywhere."
The Nashville Voice confirmed with multiple current and former school board members that Register's statement, "I always drove myself" was false. In fact, current and former MNPS employees confirmed to Nashville Voice that he regularly leaned on MNPS employees to chauffeur him around town. Perhaps Williams should have done his due diligence before blindly handing Register the reigns on TV.
According to our sources, Register, in the final few years as superintendent, was driven around town by staff members in his office with full knowledge and no objection by those serving on the Board.
Williams also allowed Register to claim that his MNPS-owned SUVs — including a 2013 Ford Edge — were taken to the school system's transportation garage once a week for "routine service," implying that Register had been constantly driving all over town. In fact, we're told by an MNPS transportation source that Register's definition of "routine service" usually just meant an employee filling up the gas tank.
"What vehicle requires weekly maintenance?"  asked our MNPS transportation source. "That TV story was just a total head-scratcher."
If NewsChannel 5 and Williams hadn't been biased against Joseph and MNPS, or desperate to sow controversy, they might have asked to inspect the maintenance records for Register's Ford Edge. What they would have found, as the Nashville Voice discovered, is that Register's SUV had exceptionally low mileage — 17,100 miles, to be exact — when it was reassigned to MNPS Interim Director Chris Henson in the summer 2015.
In other words: During Register's last two-and-a-half years as superintendent, his SUV clocked less than 19 miles per day on average. Our takeaway: Either Register wasn't driving himself places or he wasn't spending much, if any, time out in the schools or the community.
"It was probably a combination of both," said a current MNPS board member. "My recollection is that Jesse mostly didn't leave the office unless he was going to some kind of ground-breaking ceremony, or a press conference, or a meeting at the Chamber of Commerce. But when he did leave the building, usually someone else was doing the driving."
Our great City allowed itself to be divided over Dr. Jospeh's leadership and this division was partially caused by false allegations, innuendoes and unchecked sources giving rise to those allegations. Dr. Joseph deserved better. Nashville deserves better.