LAHORE, Pakistan — Activists and media persons gathered outside the Islamabad Press Club in Pakistan's capital on May 29 to protest against the assault on independent journalist Asad Ali Toor at his residence four days ago.
Slogans were chanted, demanding justice for Toor and support for the rising number of journalists under attack. Among those vowing accountability was Hamid Mir, one of Pakistan's top journalists and a leading voice for press freedom.
Two days after the protest, Mir was taken off-air by Geo TV, one of Pakistan's most-watched news channels owned by the country's largest media group.
Mir, who was with the media group since 1987 and hosted a prime-time show since 2002, was banned on May 31 after a video of his speech from the protest site went viral on social media.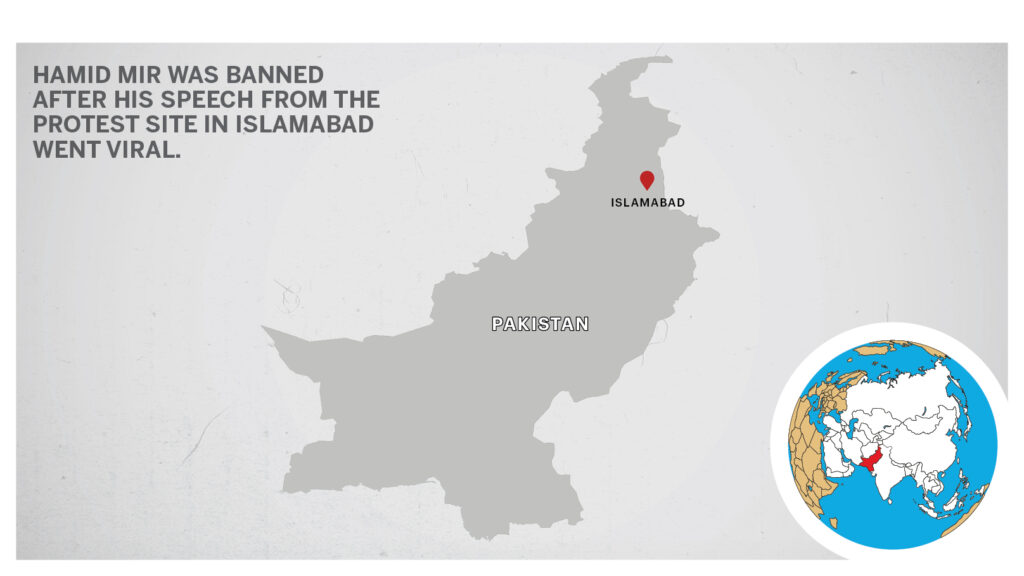 In his speech, he accused the security agencies of using violence to target journalists, saying that if such attacks on media persons continued with impunity, he would have to expose secrets "since we don't have guns and tanks".
In a statement, Geo cited Mir's speech as the reason behind taking him off-air.
Mir had seen it coming. In the May 29 speech, he said: "Those who want to get me sacked can do so. I'll get freedom if I'm sacked."
He said his job with a mainstream media house increasingly controlled by the "enemies of free speech" is "shackling" him and "preventing" him from saying "certain things".
Since the ban, Mir has written articles for The Guardian and The Print, reminding Prime Minister Imran Khan of his solidarity with journalists in the past and vowing not to leave Pakistan as he opened a front in defense of media freedom in the country.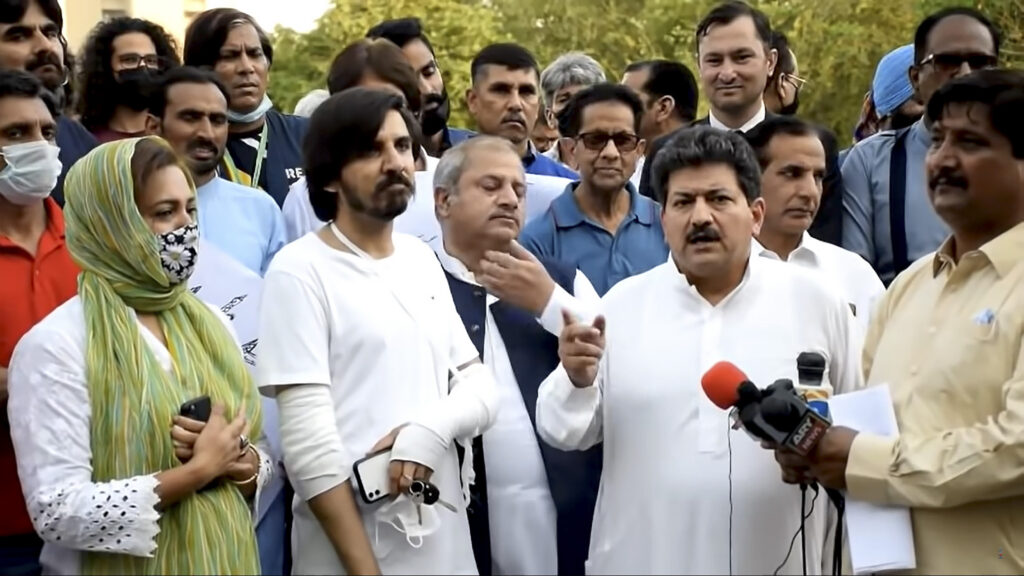 The journalist has faced much worse before.
In 2014, Mir was sprayed with six bullets by 'unknown' assailants in Karachi. According to Mir, he still has two of those bullets lodged in his body.
Before his attack, Mir had told his employers that if something were to happen to him, the chief of Pakistan's Inter-Services Intelligence, Zaheer-ul-Islam, would be responsible.
After Geo ran Mir's allegations on air, the Pakistan Electronic Media Regulatory Authority (PEMRA) banned the channel the following month over blasphemy.
Geo TV has since intermittently faced suspensions, or restrictions, especially in nationwide cantonment areas, often at the military's behest.
Mir was also targeted in a failed bomb blast bid in 2012. The remote-controlled bomb was planted under his car by the Tehrik-e-Taliban Pakistan, as claimed by its then spokesman Ehsanullah Ehsan, who fled military captivity last year.
Mir's outburst against the military leadership comes amidst growing attacks on journalists. 138 Pakistani journalists have been murdered for their work since 1990, according to a '30 Year Killed List' published by the International Federation of Journalists.
Reporters Without Borders ranks Pakistan 145th globally out of 180 countries in terms of press freedom, maintaining the journalists in the country work "under the military establishment's thumb".
Owner and editor-in-chief of Geo, Mir Shakil-ur-Rehman, himself has been under arrest, with Reporters Without Borders linking the cases against him to his media house's journalistic work.
Toor, the latest journalist to be physically assaulted, had been booked for "spreading negative propaganda against Pakistan Army".
On April 20, veteran journalist Absar Alam, who had also been accused of "high treason", was shot at. Last year, another senior journalist, Matiullah Jan, was abducted in the capital due to 'commentary on Pakistan's military and judiciary'.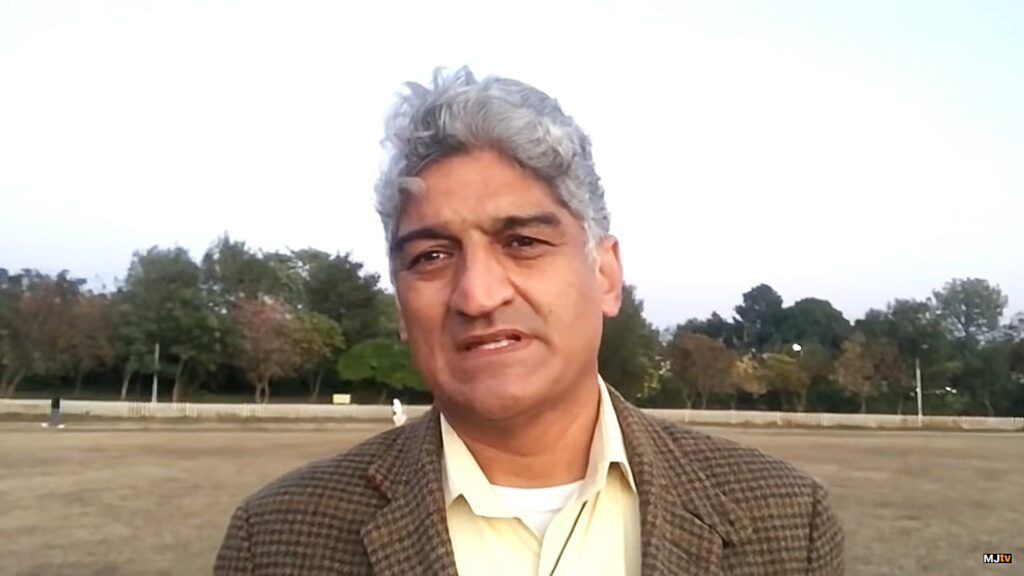 Jan now hosts a YouTube channel after being asked to leave his show on Waqt News in 2018, the year Pakistan Tehreek-e-Insaf came to power.
Gul Bukhari, a former columnist with Pakistani newspapers Daily Times and The Nation, was kidnapped in 2018 after returning from Waqt News. Bukhari was abducted in the lead-up to the elections critics claim were rigged by the military.
"In addition to those criticizing the army, those who criticize Pakistan Tehreek-e-Insaf office holders are also gagged, attacked, and maligned," Bukhari told Zenger News.
"I am regularly sent legal notices by Twitter mentioning tweets criticizing Pakistan Tehreek-e-Insaf performance or statements. We have seen Imran Khan and his ministers shamelessly claim that Pakistan's media is freer than the U.K. or other western media."
The Pakistan Tehreek-e-Insaf government introduced a law in April banning criticism of the army. And since the critics of the establishment believe that the ultimate power rests with the military, they feel that any fight for media freedom needs to be fought with the military leadership.
Bukhari, however, doesn't expect military tactics to change despite the now global uproar led by Mir.
"It has become so blindsided because of its sense of power that it cannot see terrible reputational damage it has caused itself. Even Mir's incidence is demonstrative of what I assert. Consider: the army used its intelligence goons to beat up Toor. Did it induce fear? No, it brought out journalists all over the country who challenged the army's thuggery to enforce censorship with the most powerful and fearless protests," she said.
"[Similarly], my abduction sent shock waves across the world, and the condemnations and demands for my release were so swift and furious, they had to let me go within four hours. But did that teach them anything? Nothing."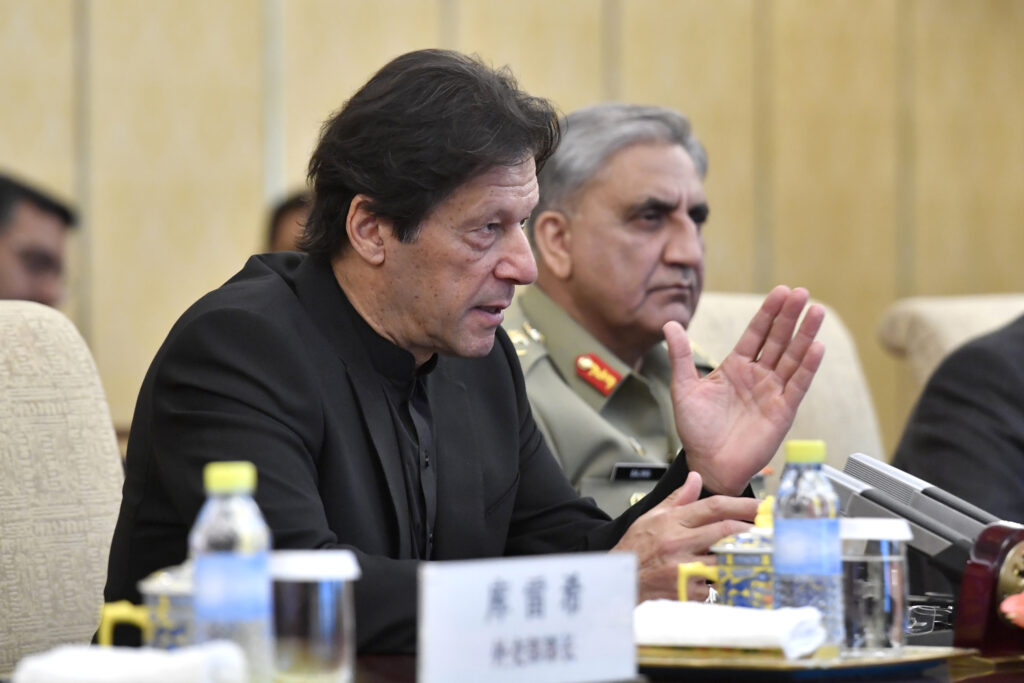 Another prominent journalist targeted under the Pakistan Tehreek-e-Insaf regime has been Najam Sethi, the editor of The Friday Times. Sethi, a strong critic of the military establishment and the Pakistan Tehreek-e-Insaf government, says he was offered positions by five TV channels when he returned to the media in 2018 after serving as the Pakistan Cricket Board chairman.
"But each [channel] backed out, citing pressure from "above"," Sethi told Zenger News. "Eventually, I joined Channel 24. But it was a rocky ride. On at least two occasions, the channel was shut down when it refused to sack me for criticizing the military and Imran Khan."
"PEMRA [Pakistan Electronic Media Regulatory Authority] also imposed high fines. Finally, for the channel to continue, I stepped down last year and launched my YouTube channel where I don't have to subscribe to the strict censorship rules imposed on mainstream media."
Shahzeb Jillani, another journalist, targeted by the establishment, was asked to leave by Dunya TV in April 2019, after the Federal Investigation Agency filed a case of cyber terrorism and defamation against him under the Pakistan Electronic Crimes Act 2016.
"The Federal Investigation Agency officials privately told us that there were hardly any grounds for the case, but they were helpless because of pressure from intelligence officials," Jillani told Zenger News.
The charges against Jillani carried a maximum sentence of 14 years in prison, which meant he needed to secure a pre-arrest bail.
"While I was busy defending myself in court, my employer fired me. The official letter cited a financial crunch as the reason for the sudden dismissal, but once again, I was told that the 'pressure' from 'security officials' was unbearable," he said.
He had to leave the country knowing that no media group would want to hire him after he was maliciously labeled anti-state. However, Jillani believes the state of media has deteriorated over the past two years.
"The security apparatus has effectively taken over media houses through carrot and stick. But the outrage we see right now shows that journalists are now finally saying, enough is enough".
Sethi believes that while the military establishment will increasingly resort to harassment, there is now growing backlash against the arbitrary actions against the media.
"The establishment will retreat to trumped-up tax cases, inquiries, blackmail, etc., rather than resort to physical assaults or disappearances," Sethi said.
Global organizations like Human Rights Watch, Amnesty International, and the International Commission of Jurists have condemned the crackdown on free speech.
Federal Information Minister Fawad Chaudhry, a former journalist, said that certain journalists accuse the Inter-Services Intelligence of targeting them to "get immigration".
Chaudhry is now spearheading plans to launch a new ordinance, which seeks to regulate even independent and alternative digital media outlets through the same policies applicable to mainstream media.
The draft Pakistan Media Development Authority Ordinance recommends creating an authority that will regulate "online newspapers, web TV channels, OTT [streaming] content platforms, online news channels, video logs, etc." The federal government's decision on any dispute would be deemed "final".
Among other powers resting with the government would be determining whether anything on digital media "endangers national security".
"The government has mainstream media under control, and now wants to control social media, and digital media publications," Farooq Sulehria, editor of digital newspaper Jeddojehad and author of 'Media Imperialism in India and Pakistan', told Zenger News.
"Jeddojehad is already being forced to exercise a lot of self-censorship. You can't talk about the Baloch or disagree with the state narrative on the Pashtun Tahaffuz Movement. There is censorship that isn't directly linked to the state. For example, while reporting on religion or religious organizations. So, both the state and violent forces within society push us into self-censorship," he said.
Sulehria criticized the Pakistan Tehreek-e-Insaf government's repeated claims that Pakistani media is free, saying that media isn't inherently powerful or weak.
"The media is only as free as the general democratic freedoms prevalent in the society.
(Edited by Amrita Das and Gaurab Dasgupta. Map by Urvashi Makwana)
The post Pak Journalist Hamid Mir Taken Off-Air For Criticizing Army appeared first on Zenger News.