By Logan Langlois
NASHVILLE, TN — "It's your last stop for wings," said Chinar Tucker, owner and operator of locally beloved restaurant StrikeOut Wingz when asked what the idea behind her restaurant's name was.
"The last stop, you're not goin' nowhere!"
In just a few years, Tucker's StrikeOut Wingz has become a main talking point among local Nashvillians, allowing the restaurant to open several locations and even announce plans of franchising by the third quarter of this year.
She didn't start this big, however, and recently recounted when she was first running StrikeOut Wingz from her first food truck in 2018.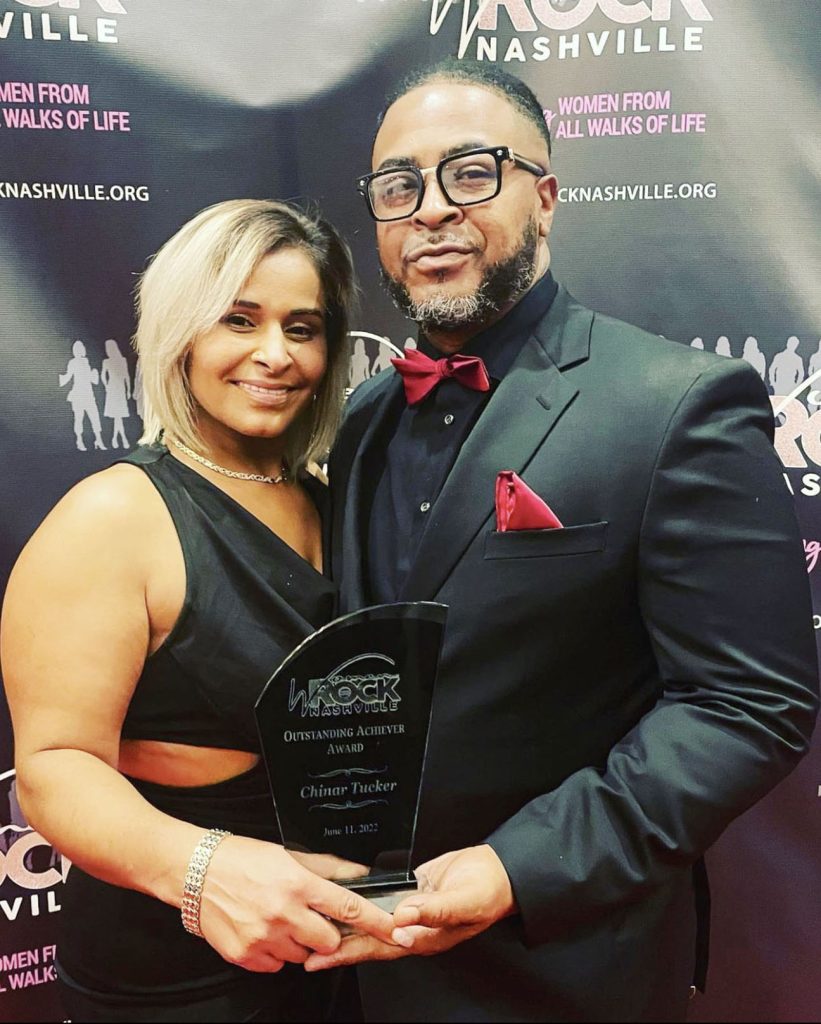 "And I wasn't happy because I wanted a restaurant," Tucker remarked with a laugh.
"My dreams are just so much bigger, just because I'm not from here, I'm from the Middle East … Kurdistan, and I grew up extremely poor. I was born under a tree. So, comin' here, especially when I became of age, I couldn't be stopped."
After finding great initial success, StrikeOut Wingz opened its first restaurant on January 4, 2020, only for the COVID-19 pandemic to hit in March. Undeterred, they would open their second location eight months later, a ghost kitchen in Nashville on May 10 of this year, and are planning on opening up a restaurant in Atlanta hopefully by the time August rolls around. It's something that Tucker is extremely excited about, though she has also said that her biggest problem now is retaining workers for more than just a couple of months.
The streak of success comes more than 30 years after Tucker first became an American citizen, immigrating to the States after being born in Iraq during Saddam Hussein's presidency and escaping the Halabja chemical attack on Kurdish people in 1988. She would go on to build up 22 years of total restaurant industry experience, now standing proud as her own boss and the pilot of a future franchise.
Tuckers says that the primary thing that's led to her success is the immense amount of pride that she takes in her food. Even when it comes to a flavor that she doesn't traditionally enjoy like lemon pepper, she testified that she doesn't ever sell a recipe that she doesn't personally enjoy. This is because Tuckers said that the whole reason she opened her own restaurant wasn't specifically to sell food, but because she wanted to eat wings prepared the way she feels is best.
"When you first tasted beer, it was disgusting, right? But, because you've been drinking beer for so long, it's really good! Especially when you really get a good one, right? So that's the same thing as eating nasty food for such a long time thinking it's really good and then here comes StrikeOut Wingz … puttin' some flavor on your table and you'll be like, 'oh my god!'"
Her favorite sauce is a non-menu item named 'StrikeOut', which she finds has her ideal favorite level of heat, which gives a good kick but doesn't overpower the overall taste. She then stated that her customers typically love a plate item named after locally beloved 104.5 The Zone host Ron Slay, who publicly endorsed StrikeOut Wingz without knowing the owners just because he loved the food. People can keep up with StrikeOut Wingz through their website www.strikeoutwingz.com, as well as Facebook and Instagram under @strikeoutwingz.