FRANKLIN, TN — The annual Southeast Regional Conference and Educational Workshops of Chi Eta Phi Sorority, Incorporated® is being held March 15-19, 2023 at the Franklin Marriott Cool Springs in Franklin, TN.
Chi Eta Phi Sorority, Incorporated® is a non-profit, professional service organization of Registered Nurses and Student Nurses, both male and female. The sorority was founded by Aliene Carrington Ewell on October 16, 1932, at Freedmen's Hospital on the campus of Howard University in Washington, DC for the purpose of elevating the status of nursing and to increase recruitment in the nursing profession. The Sorority is guided by its motto, "Service for Humanity," and has programs focusing on health promotion, disease prevention, leadership development, youth, elderly, mentoring and scholarships for nursing students.
The Southeast Region (SER) of Chi Eta Phi Sorority, Incorporated® was organized in 1954 at the Veteran's Administration Nursing Home located in Tuskegee, AL. The Region began with three states, but has grown to eight states and the US Virgin Islands. Three hundred (300) members from Alabama, Florida, Georgia, Kentucky, Mississippi, Tennessee, North Carolina, South Carolina and St. Thomas, USVI will attend the 69th SER Conference. The Annual Conference will include educational workshops, business meetings, presentation of scholarships and community service awards.
On Thursday, March 16, 2023 the Southeast Region and the American Red Cross will conduct a blood drive from 10:00 am to 4:00 pm. Members and Nashville-area residents could pre-register, but walk-ins are welcome to donate.
The Opening Ceremony will be held on Friday morning, March 17, 2023. Rev. Dr. Judy Cummings is the Keynote speaker. At the Anita K. Bass Scholarship and Award Luncheon on Saturday, March 18, 2023, scholarships will be presented to undergraduate nursing students. The annual Community Service Award will be presented to two local organizations who mirror the Sorority's motto. This year, Alpha Chi Chapter selected Elam Mental Health Center and Matthew Walker Comprehensive Health Center to receive the awards. The conference will end with a Praise and Prayer Breakfast on Sunday, March 19, 2023. Dr. Bobby Jones will be the speaker.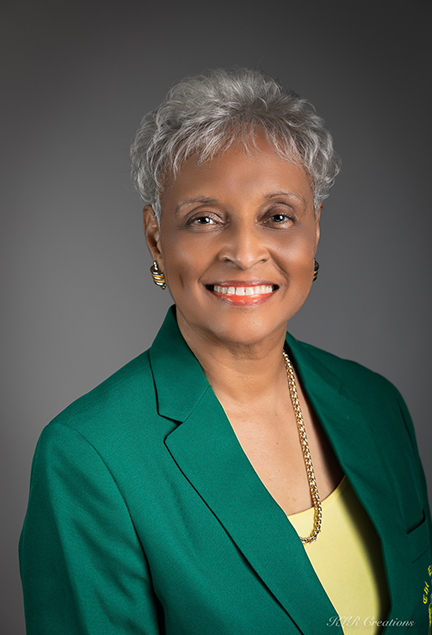 The Southeast Region Director, Mrs. Juanita Gibbons-Delaney, selected "Operating with Purpose" as the 69th regional conference theme. She feels certain that with this conference program agenda, the members will leave invigorated and ready to take the Southeast Region of Chi Eta Phi Sorority, Incorporated® into the next level of service.
The local support chapter for the Conference, Alpha Chi Chapter, was chartered on May 27, 1961 in Hulda Lyttle Hall on the campus of Meharry Medical College. The chapter celebrated 60 years of service in 2021. Alpha Chi Chapter delivers service in the community by participating in health and career fairs, supporting St. Jude Children's Research Hospital, March of Dimes, American Heart Association, Kidney Sunday, donating needed items to a local elementary school, non-perishable food and other items to a local nursing home, and to food pantries at Tennessee State University (TSU) and Middle Tennessee State University. In December, during its annual Dorothy Coley Edmond Scholarship Luncheon, the chapter awarded two $2,000.00 scholarships to nursing students at Austin Peay State University and TSU.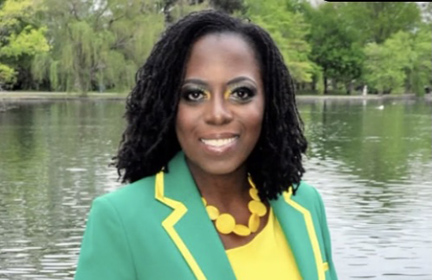 For the enjoyment of those attending the Conference, Alpha Chi members planned a bus tour of the local Historically Black Colleges and Universities, Historic Jefferson Street, and a tour of the National Museum of African American Music. Additionally, attendees will have an opportunity to see the "Sistah Willie Ruth Johnson" Christian Comedy Show, as well as receive Southern Hospitality at the Hotel. Not to be left out of the Support Chapter activities, a Day at Top Golf is planned for the spouses of members, known as Boosters.
The National President, Dr. Sarah M. Killian, will attend the Conference. In recognition of the 69th Southeast Regional Conference, Dr. Killian and the Board of Directors, applaud the region for its continuous commitment to providing "Service for Humanity".
Support Chapter President, Mrs. Virginia W. McClain, praised Alpha Chi Chapter members, who spent many hours over the past year working to ensure a successful conference. She stated Alpha Chi Chapter looks forward to welcoming attendees to Music City! The chapter is very proud to have as a local member, National Second Vice President, Samantha Agee.