ANTALYA, Turkey — A Turkish mother of two daughters is looking for help to treat her daughters born without a nose.
The two sisters – Amine Cetin, 13, and Erva, nine months old – live in the district of Serik in the southern Turkish city of Antalya with their family.
"The doctors told us that this is a very rare disease," said the mother, Naile Kurtulus Cetin. "There are only 13 cases in the world, four of them in Turkey. I gave birth to Erva at a private hospital."
Cetin said Erva's condition drew a lot of attention.
"They did tests on her at the hospital and found there were two more cases in Turkey, but they do not know if they are still alive," she said.
Both sisters were born with an extremely rare condition called congenital arhinia – a condition where the person has a complete lack of an external nose or nasal passageways.
Doctors told their mother that the odds of two people born in the same family with the same condition were one in a million.
Naile and her partner Serhat Cetin have another daughter named Deniz Cetin, 8, who was born completely healthy and does not have the rare condition like her sisters.
Amine received treatment for the rare condition and even got a nose from a plastic surgeon. However, her mother worries that she still has difficulty in breathing.
Meanwhile, Erva, in particular, struggles to breathe while she sleeps or eats as she quickly runs out of breath when she closes her mouth.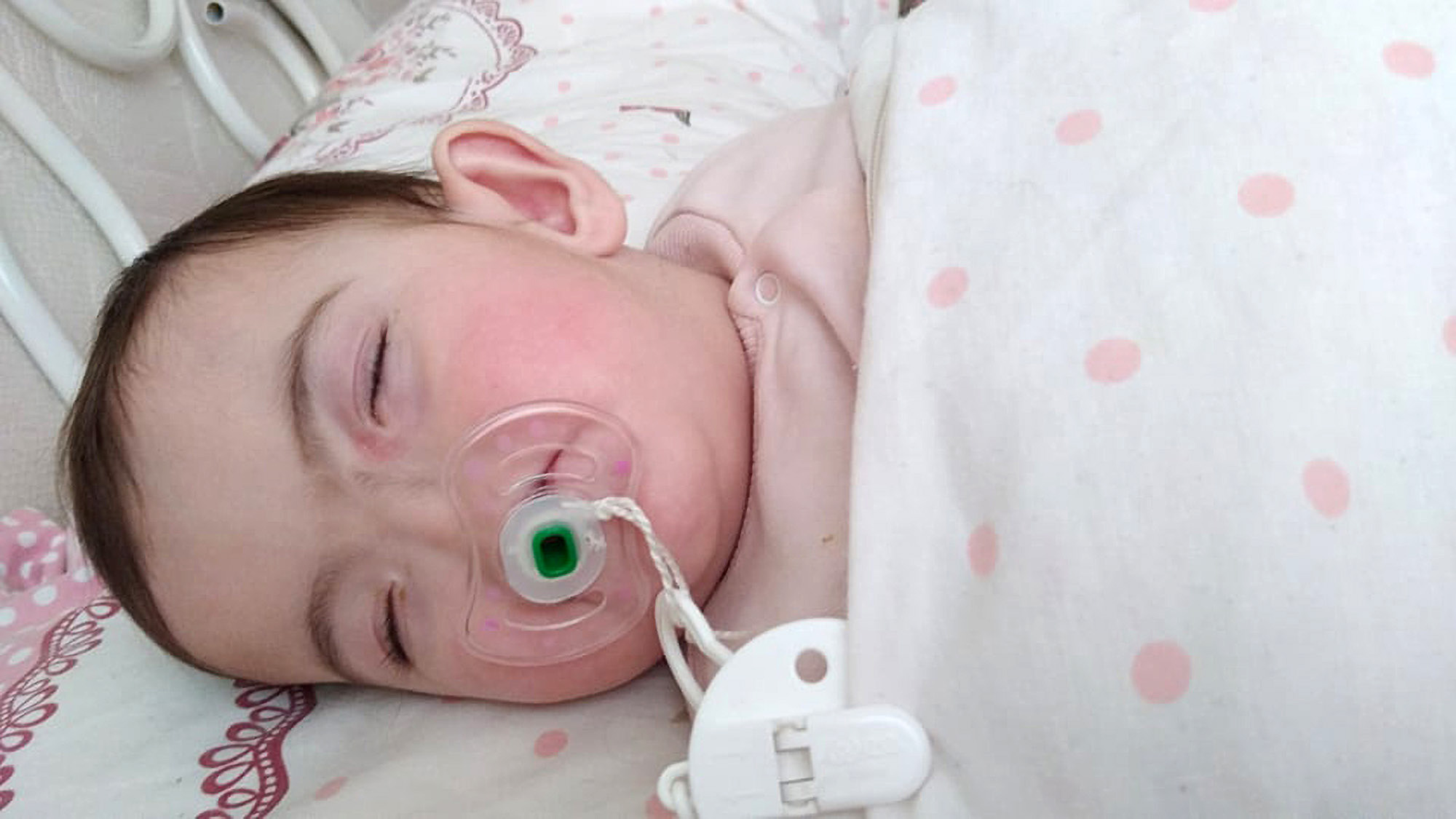 "She [Erva] has a special pacifier. We tape the pacifier to her mouth, and she breathes that way. She cannot hold the pacifier herself because she does not have an upper palate," the mother said.
Naile explained that Amine had the same problems when she was an infant and underwent several complicated operations. She said despite the doctors saying Amine would die, "God kept her alive".
"I do not wish for anything other than my daughters to receive treatment, so they can breathe," Naile added.
Naile and her family remain hopeful they can get the help needed to get the young girls the treatment they need from doctors and dentists.
As of 2019, the U.S. had the largest number of plastic surgeons globally, with 6,900 surgeons. Brazil had the second largest number of plastic surgeons with 6,011. Peru became the 20th country with the most plastic surgeons in 2019, with 563 plastic surgeons. Turkey stood at ninth position with 1450 plastic surgeons registered till 2019.
(Edited by Vaibhav Vishwanath Pawar and Gaurab Dasgupta.)
The post VIDEO: Facing The Future: Brave Mom's Fight For Surgery For Two Daughters Born Without Noses appeared first on Zenger News.