VILLESSE, Italy – The Italian cops recovered nine puppies smuggled inside plastic containers in the boot of a car coming from Villesse on Feb 27.
The police stopped the driver and were surprised to find the puppies inside a car going towards the north-eastern Italian province of Gorizia located at the foot of the Julian Alps, bordering Slovenia. It was the capital of the former Province of Gorizia and is a local center of tourism, industry, and commerce.
"The puppies were all in poor health after the long journey spent inside the plastic containers," said the Italian cops who rescued the puppies.
The driver, a 46-year-old Italian man who was not named, was reported for animal abuse to the Public Prosecutor's Office at the Court of Gorizia.
The suspect was reportedly charged with illegally bringing the animals into Italy and faces a fine of between €500 ($604) and 1,000 ($1,208) for each smuggled puppy.
In the video that has been retrieved, two officers are seen opening two large plastic containers in the boot of the car before puppies were seen hidden inside.
The puppies, six toy poodles, and three bulldogs were all aged between four and eight weeks and too young to be taken away from the mother.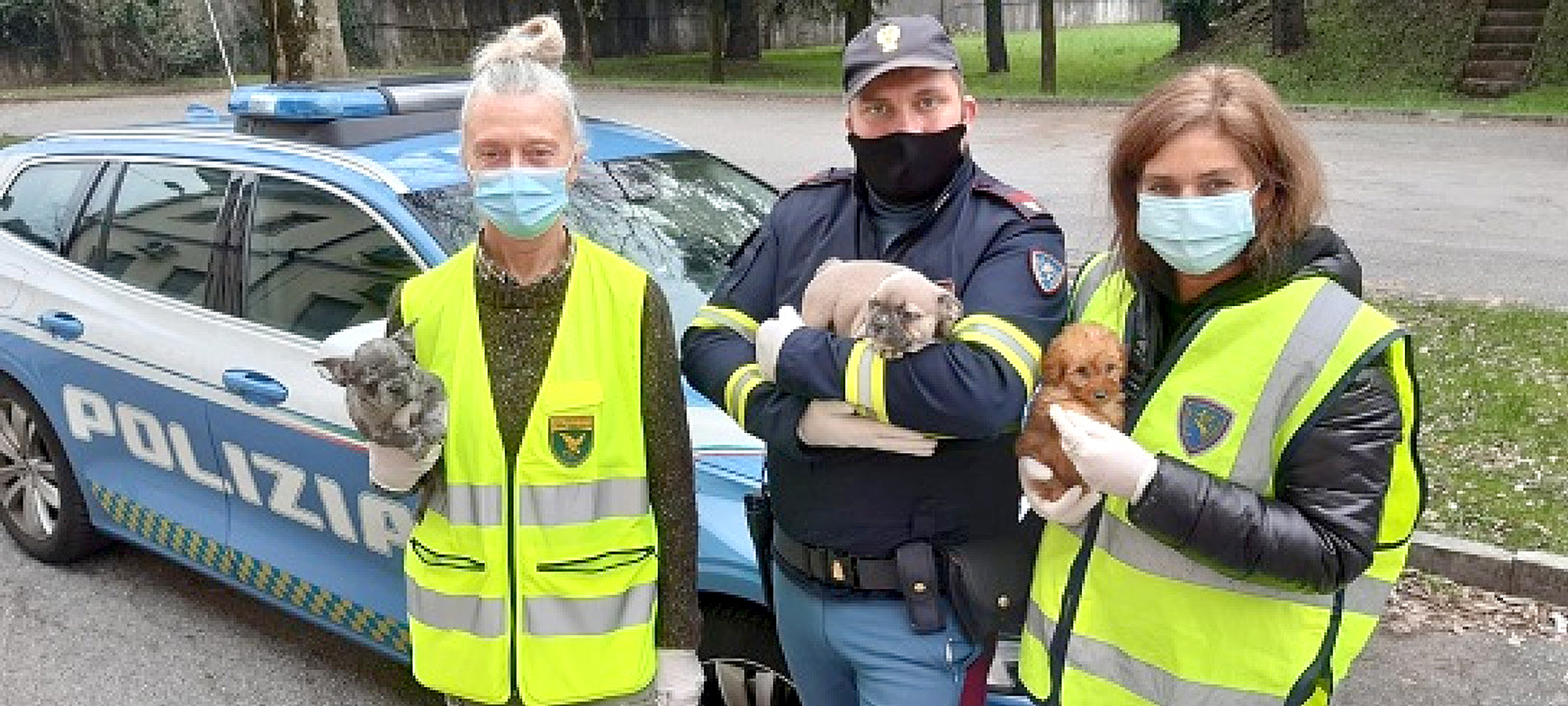 The boxes had holes on the lids but barely provided enough oxygen for the young animals.
The dogs also had no documents relating to their transportation as well as no compulsory vaccinations or microchips.
Meanwhile, the young dogs were taken to a nearby animal shelter to undergo checks before being put up for adoption.
Ranked second most intelligent dog breed just behind the Border Collie, the Poodle is skillful in many dog sports and activities, including agility, obedience, tracking, herding, circus performance, and assistance dogs.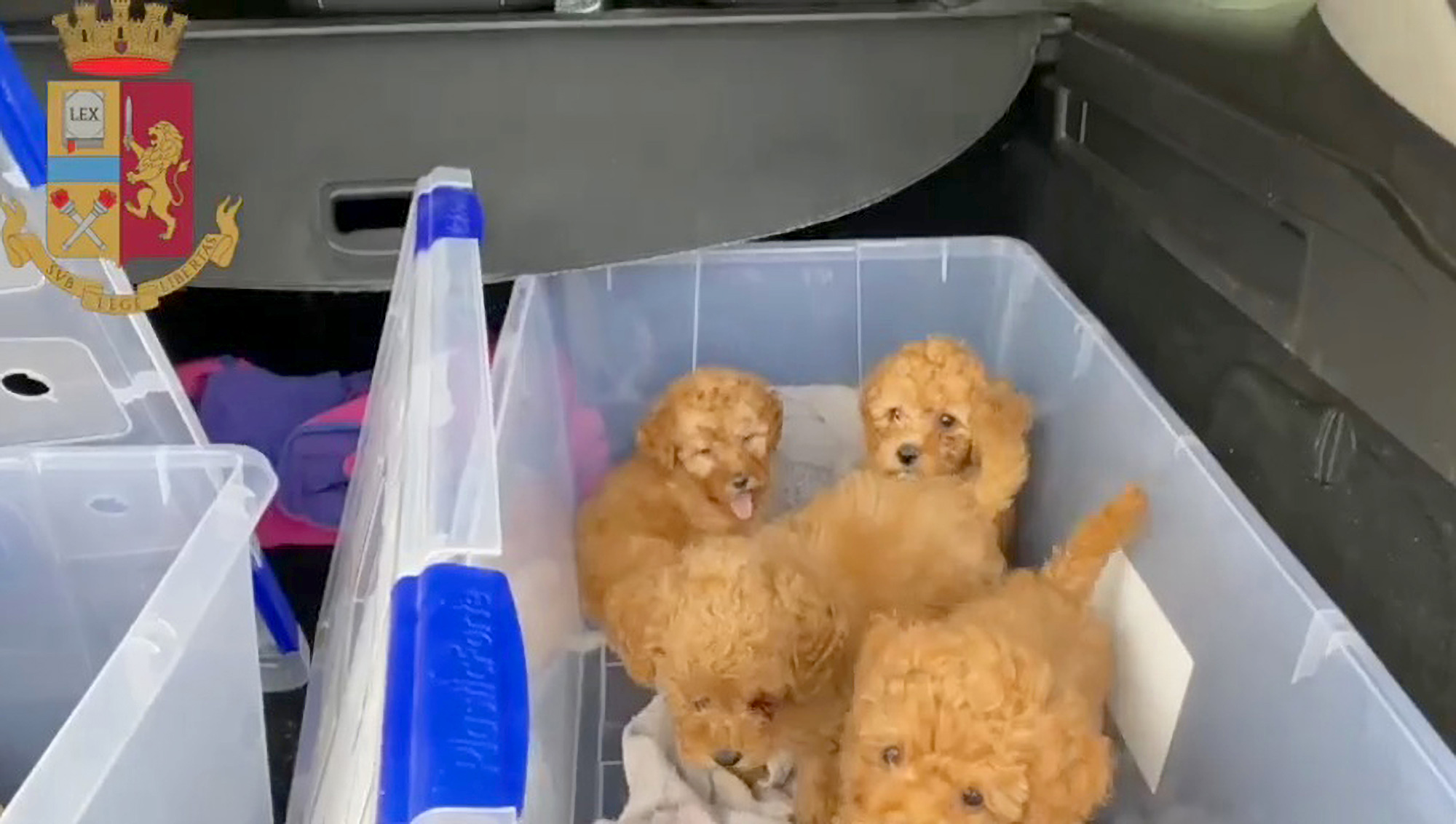 Bulldog, also known as the English Bulldog or British Bulldog, is medium-sized dog breed. It is a muscular, hefty dog with a wrinkled face and a distinctive pushed-in nose.
One of the largest animal welfare issues is the one that most people aren't aware of: puppy trafficking. As the popularity of pets, dogs, in particular, continues to rise, the illegal business of dog smuggling has seen immense growth all across the world, including the United States, the United Kingdom, Italy, Thailand, Singapore and more.
Animal smuggling is on the rise, and pet owners, looking for "designer" dogs and young pups of specific breeds, buying dogs from illegal breeders or other unidentified sources, are the reason why this problem has gotten completely out of hand.
(Edited by Ritaban Misra and Gaurab Dasgupta.)
The post VIDEO: Pup Pirates Seized With Nine Trafficked Puppies In The Car Trunk  appeared first on Zenger News.