POSTOJNA, Slovenia — U.S. Army Paratroopers, on March 15, conducted a thrilling live-fire exercise where they practiced rapid deployment, assembly of forces, team cohesion with weapon systems tactics, and many other procedures.
The entire exercise was conducted with all Covid-19 protocols in place. The U.S. Army Paratroopers from the 1st Division, 503rd Infantry Regiment, 173rd Airborne Brigade, and the Slovenian Armed Forces executed the Eagle Sokol exercise at the Pocek Range in the Slovenian town of Postojna.
"The 173rd Airborne Brigade (Sky Soldiers) is the U.S. Army's Contingency Response Force in Europe, providing rapid forces to the United States, European, Africa, and Central Commands areas of responsibilities," said the 173rd Airborne Brigade in a statement.
Eagle Sokol 21 is a joint training exercise with the Slovenian Armed Forces that focuses on quick mobilization and assembly of forces cohesively. Exercises like this one lay the groundwork for NATO alliances to work together and ensure combat readiness.
The 173rd Airborne Brigade is the United States Army's Contingency Response Force in Europe, capable of deploying forces ready for combat everywhere in the United States, European, African, and Central Command areas.
"Forward-based in Italy and Germany, the Brigade routinely trains alongside NATO allies and partners to build interoperability and strengthen the Alliance," read the statement.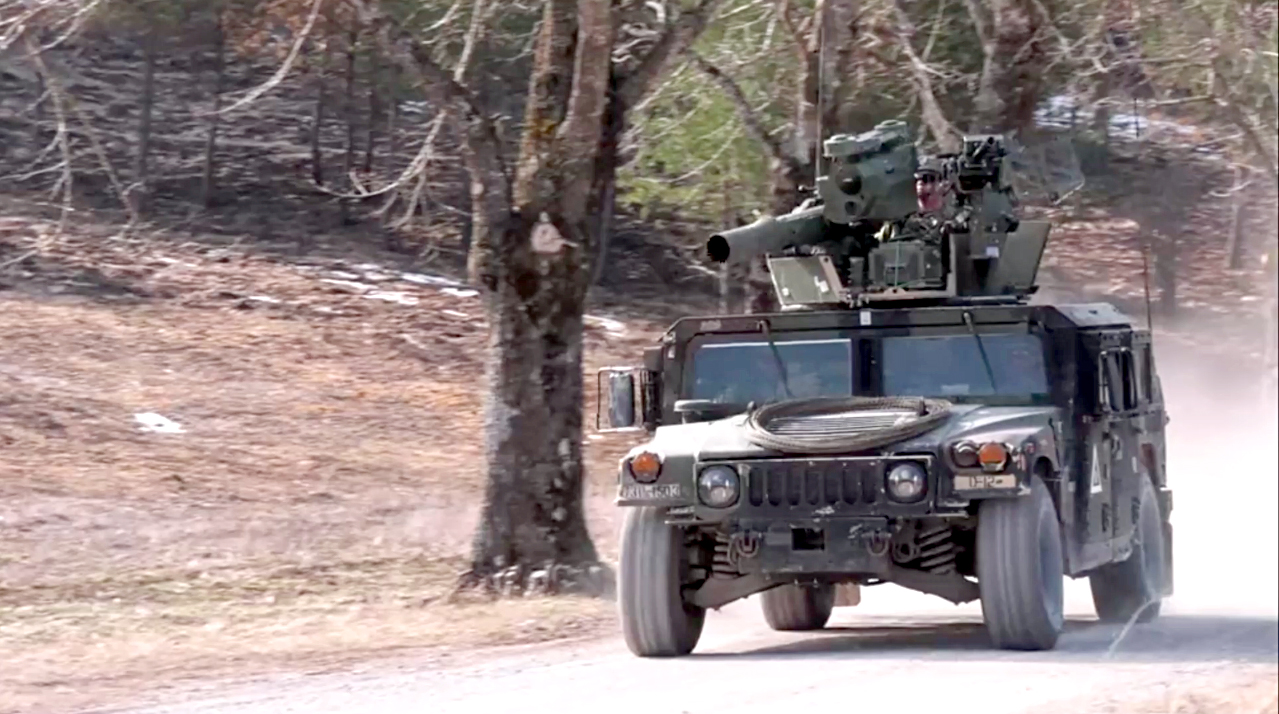 Formed as an infantry brigade in 1917, the 173rd Airborne Brigade was deployed to France as part of the 87th Division in 1918. "When the brigade returned to the United States in 1919, it was demobilized," stated a report.
"It participated in three European campaigns, and despite not being a member of the Brigade during WWII, the experience of the 503rd Parachute Infantry Regiment is essential to the 173rd Airborne Brigade Combat Team."
The 503rd Parachute Infantry Regiment was formed at Fort Bragg in 1941. They made the first active airborne war jump in the Pacific Theatre in September 1943, landing in New Guinea. They also played their part in the Philippines' Corregidor Island on Feb. 16, 1945, earning the Presidential Unit Citation.
In 1965, the Brigade soldiers also fought in the Vietnam War, where they performed the first combat parachute jump of the war in February 1967, receiving 13 Medals of Honor in process.
From 2005 to 2012, the Brigade was deployed in Afghanistan three times to carry out demanding missions. Five of their soldiers were given the Silver Star for valor in combat.
As the Brigade returned to Italy in 2013, it was renamed the 173rd Airborne Brigade.
(Edited by Saptak Datta and Vaibhav Vishwanath Pawar.)
The post VIDEO: US Army Paratroopers Conduct Joint Live-Fire Exercise With Slovenian Armed Forces appeared first on Zenger News.