DELHI, India — Five fresh graduates set out in an auto-rickshaw to cover 1,700 kilometers [1,055 miles] from India's Bengaluru to Mumbai when the second wave of Covid-19 was starting to grip the country.
Making their parents agree was an uphill task, but they managed to get their nod due to the cause — to raise awareness and funds to educate young girls.
At least 270 million children in India have been affected by the closure of schools due to the Covid-19 pandemic, according to an Oxfam report.
The report states: "Dependence of digital modes also excludes girls since access to digital media is gendered — only 29 percent of India's internet users are women.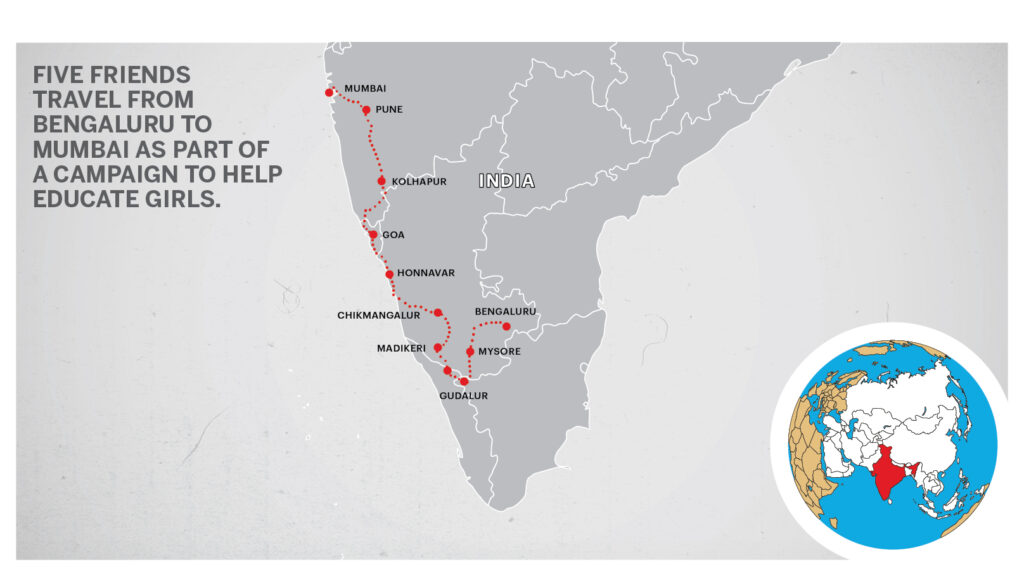 "We were fresh graduates from Ashoka University (Sonipat, Haryana), and the cause of education was really on our minds," Preetha Datta, founder of the 'Auto for Impact' campaign, told Zenger News.
"While watching the news about the growing disparities in every section, we decided to do something about it."
If there's a will, then there's a way
Preetha Datta, Vidur Singh, Anshul Rai Sharma, Paul Kurian, and Venkatesh Thapan started their expedition from Vidhan Soudha, Bengaluru, at 5:30 am on April 10.
Their friends and families cheered for them while they began their campaign.
"Though it was early in the morning, the first thing we noticed was how much people were noticing us. From vendors to kids, to pedestrians — everyone was excited to see us trudging down the road," said Datta.
They chose 'auto rickshaw' as transport as it is pretty popular in India, and is one of the very few things that are common between the ones providing a helping hand and the people who are being helped.
"Auto and education are two things that we share amongst us, and we get the importance of both. No matter who you are, you have driven in an auto, and education during the pandemic becomes even more important," Anshul Rai, one of the campaign members, told Zenger News.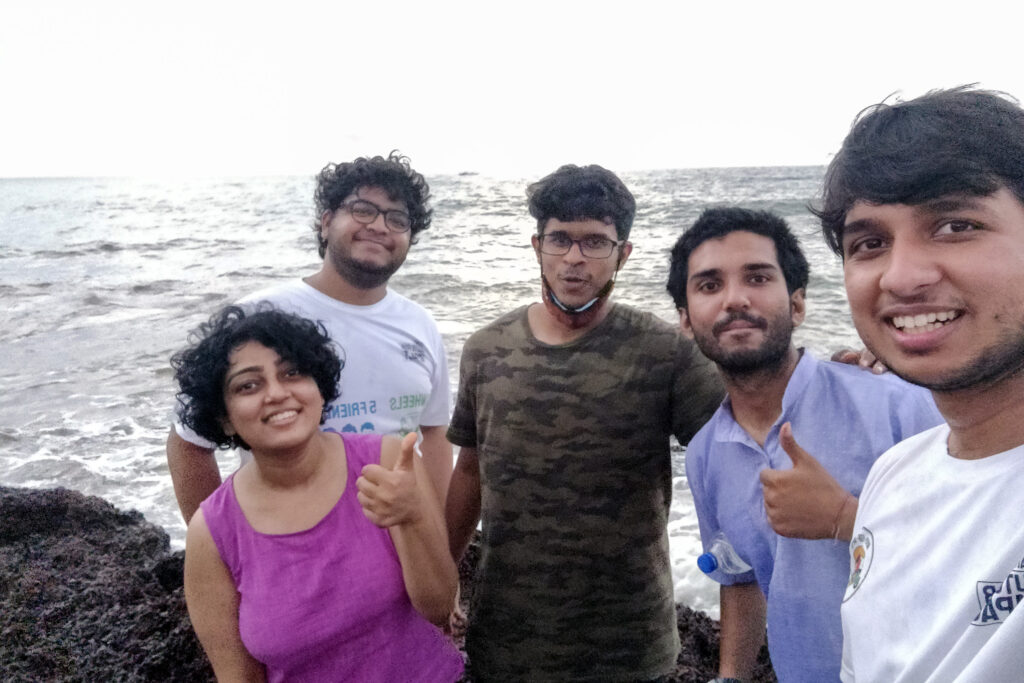 Change in plans
The expedition map involved Mysore, Gudalur, Madikeri, Chikmagalur, Honnavar, Goa, Kolhapur, Pune, and Mumbai.
The group said the drive through Bandipur, a town in Karnataka, went by in a haze of deer spotting and general beauty.
"One of the most noteworthy incidents was when we were stopped while crossing the border from Bandipur to Mudumalai [a town in Tamil Nadu]," Vidur Singh, co-founder of the campaign, told Zenger News.
"We were stopped since three-wheelers are a safety risk for elephants and aren't usually allowed to cross. Though we had taken permissions from Indian Forest Service officers, contacting them on weekends with zero bars on the network took us a few hours."
After getting through the border, the group spotted elephants, too.
The friends had initially envisioned a plan to drop people off from one place to another on the route, and the funds raised to be donated to a non-profit group working for girls.
But the plan was not to be.
Finding sponsors
The groundwork for the campaign began months before they actually set out on their mission.
The friends started raising funds through donations in September 2020, when India was experiencing the peak of the first wave of the pandemic.
They had a tough time finding sponsors but didn't lose hope.
"We had nothing but a thought. Hence, to implement that, we started planning on how to take it further. The first step was to get an auto," said Datta.
The group reached out to TVS Motor, an Indian multinational motorcycle company, in August 2020.
"We emailed the head of marketing of TVS Motor, and we were lucky. We got on a call with him; he liked our idea, and they said, 'we are on board'. It was a major stepping stone for us."
"Our draft proposal explained what Auto for Impact was, even when we didn't know, and somehow they liked the idea," said Singh.
"But for the next six months, we ironed out every detail of the partnership, from specifics of the vehicle to legalities, to logistics of the route."
TVS Motor said the campaign aligned with the company's focus on alleviating and enhancing the quality of lives of the communities.
"The Auto for Impact campaign aligns strongly with our objective of championing progress through mobility," Aniruddha Haldar, vice-president (marketing), commuter motorcycles, scooters, and corporate brand, TVS Motor, told Zenger News.
"We aim to create more awareness about the importance of 'Girl Child Education in India'. We will continue to associate and promote causes that are in line with our vision."
The friends also found help from the multinational hospitality chain Oyo, which sponsored their stays through the journey.
Campaign to aid more than 450 girls
After a lot of patience, hard work, and speaking to almost 300 companies, Auto For Impact now has 12 sponsors on board.
The campaign has managed to raise enough money to educate more than 450 young girls for a year.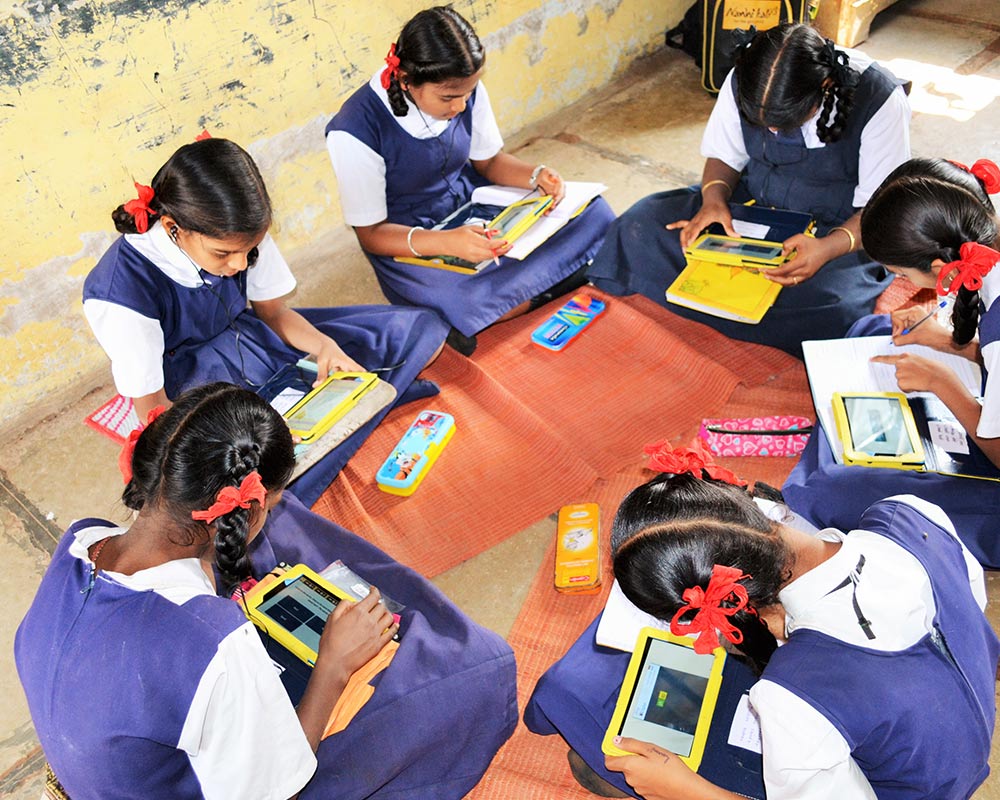 "The initial figure we set for ourselves was to help 1,700 girls. As this was our first time fundraising, we thought we needed to set a high target so that we kept pushing ourselves," said Datta.
"While it's unlikely that we'll reach our target, the amount we've been able to raise until now is most definitely because of the target we set out with."
Though multiple NGOs are working towards girl child education, the friends chose Mumbai-based Nanhi Kali because the NGO was pan-Indian and was also present in the areas covered in the expedition.
From the hamlets of Krishnagiri in Tamil Nadu, the rural outskirts of Varanasi, the tribal hills of Araku in Andhra Pradesh, the crowded slums of Mumbai, Delhi, and Kolkata, Project Nanhi Kali is helping girls complete at least 10 years of formal schooling.
Since 1996, Nanhi Kali has reached out to over 4,50,000 underprivileged girls across 14 states in India.
"For the campaign, Nanhi Kali granted us a small budget, and we tailored the food and other essentials around it. Due to Covid, we preferred rural open places to eat over cities. Hence, we only spent a minimal amount, that too on the collectibles we bought on the trip," said Datta.
Unplanned stops
"Auto for Impact has been to a lot of unplanned fish fry stops and tea wherever we found pretty landscape. Also, to avoid any mishaps, we traveled in the ratio of 3:2, three people in auto and two in a support car driven by us," said Datta.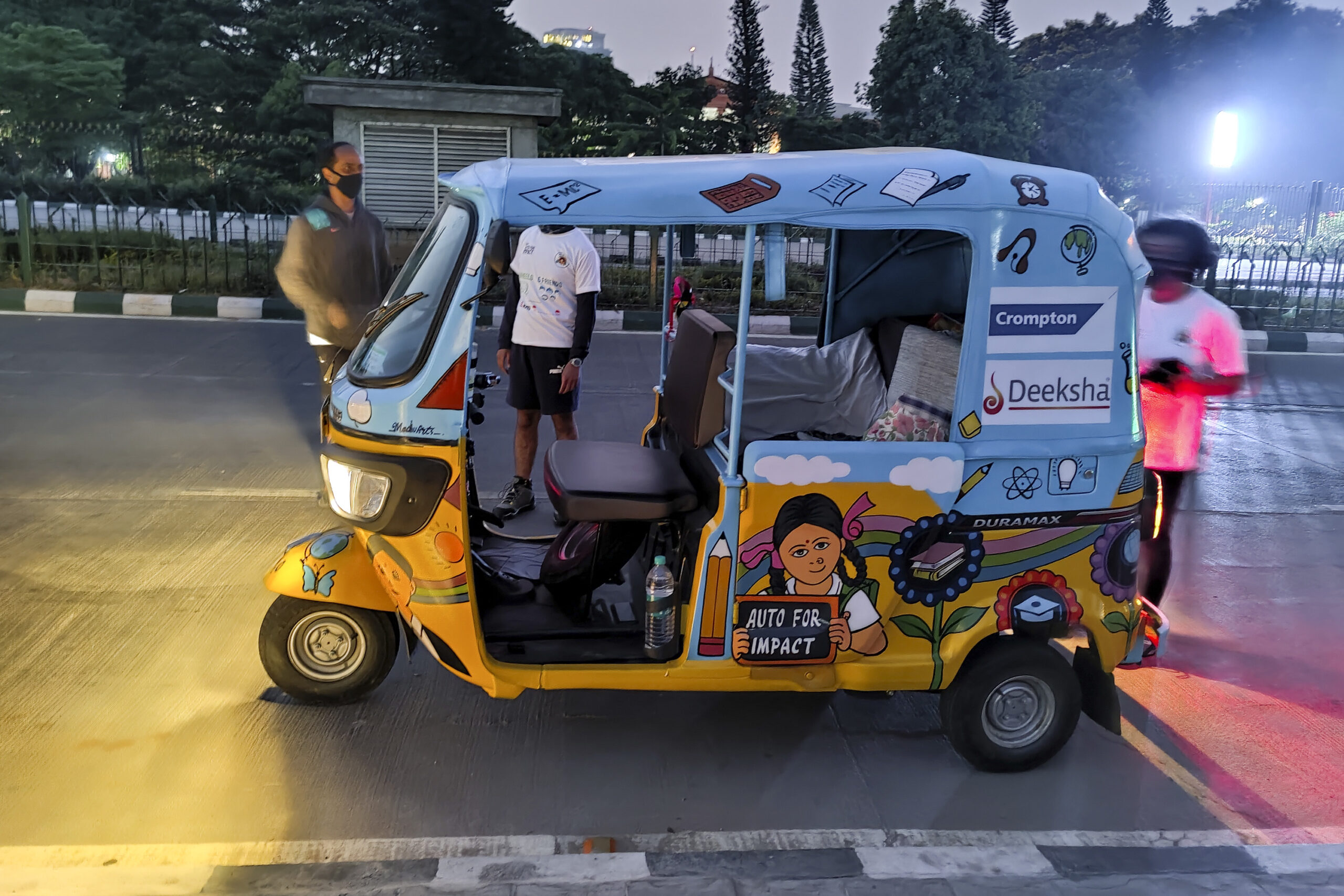 Paul Kurian, one of the campaign members, told Zenger News they are yet to complete the campaign as the second wave of Covid-19 refrained the friends from entering Maharashtra.
"On April 15-16, we reached Goa and decided to pause the campaign for a while as the Covid-19 situation was getting intense in Maharashtra," said Kurian.
"We're keeping an eye on the Covid numbers. We will move once the second wave subsides. Until then, 'Aasha' [the auto] is in INS Mandovi, Goa. We thought a naval base was a good place to leave her in. Vidur has family and friends there, and she's occasionally being driven around."
"This campaign is a once-in-a-lifetime thing for us. We want to make it as impactful as we can."
(Edited by Amrita Das and Gaurab Dasgupta. Map by Urvashi Makwana)
The post What Pandemic? Five Friends On A 1,055-Mile Trip To Help Educate Girls appeared first on Zenger News.