BOUIRA, Algeria — The Algerian state has stepped up its crackdown on journalists and pro-democracy activists in recent weeks, despite warnings from the United Nations High Commissioner for Human Rights.
Radio.M journalist El Kadi Ihsane and political activist Karim Tabou were kidnapped near their respective homes in Algiers on June 10.
"Tabou was beaten and then abducted by unknown persons," Djafer Tabou, a member of the victim's family, told Zenger News.
Djafer suspects Karim's kidnapers were Algerian security secret agents.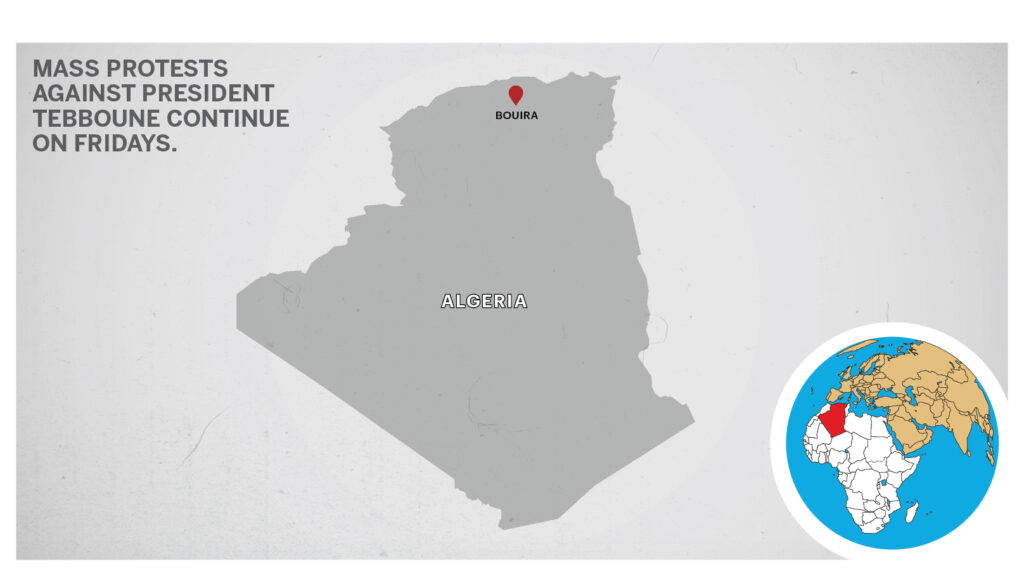 The kidnappings came two days before the parliamentary elections, which opposition parties threatened to boycott. At the same time, President Abdelmajid Tebboune insisted they must take place to calm down protests against his regime.
In Bouira, southeast of Algiers, several young members of the hirak, young pro-democracy demonstrators (movement in Arabic), were injured after police used teargas and rubber bullets to disperse a peaceful demonstration on June 4.
Meanwhile, more than 210 prisoners of conscience languish in jails across the country, including journalist Rabah Karèche, a correspondent for the French-language newspaper "Liberté".
In Tamanrasset, southern Algeria, the Algerian security services summoned Karèche on April 18 and questioned him at length about an article he had published the same day.
He was later charged with broadcasting "false information".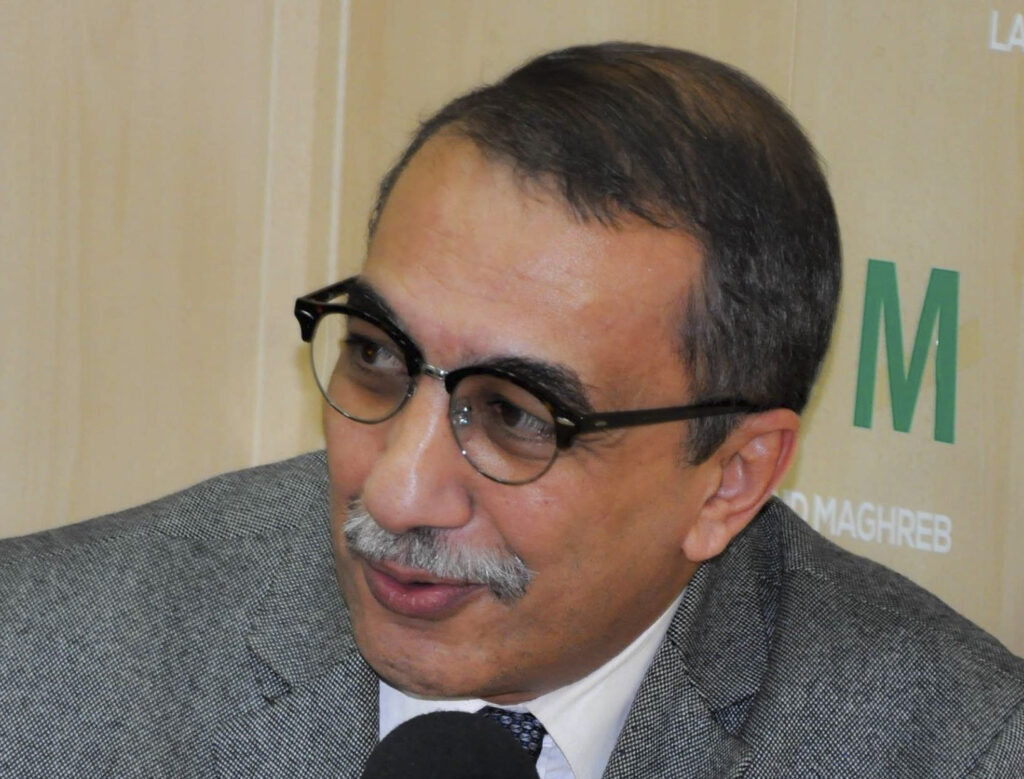 The article in question concerned a demonstration organized by the Tuareg of Tamanrasset to protest against a recent administrative redistribution of territorial boundaries.
The demonstrators also demanded that the authorities abolish a new decree that sets new territorial limits, thus allowing the transfer of part of Tamanrasset, rich in natural resources, to newly created wilayas (prefectures).
Amnesty International urged Algerian authorities to immediately and unconditionally release Karèche "because he is being held solely for peacefully exercising his human rights and doing his job as a journalist," in a letter to Tebboune.
The vice-president of the Algerian League for the Defense of Human Rights, Said Salhi, condemned the arbitrary arrests targeting journalists and activists in Algeria.
"The Algerian president called journalist Karèche a Pyromaniac while the victim is not even on trial yet," Salhi told Zenger News.
"This is a serious breach of the presumption of innocence."
Tebboune briefly spoke on the subject in a press briefing on June 1 in Algiers.
On May 28, riot police forces violently broke up a big peaceful demonstration organized in Oran city, western Algeria.
During this confrontation, the police forces detained human rights defender and professor at the University of Oran, Kaddour Chouicha, two journalists, Djamila Loukil and Said Boudour, and 12 members of the Hirak.
Authorities accused them of belonging to an Islamist movement called Rachad, a political movement founded in 2007 by members of the dissolved Islamic Salvation Front, which was involved in Algeria's civil war in the 1990s.
However, Amnesty International said the trio's allegations were sham and called on the Algerian authorities to drop all charges against them.
"The government never renounces its inhumane practices against journalists and demonstrators," Salhi told Zenger News.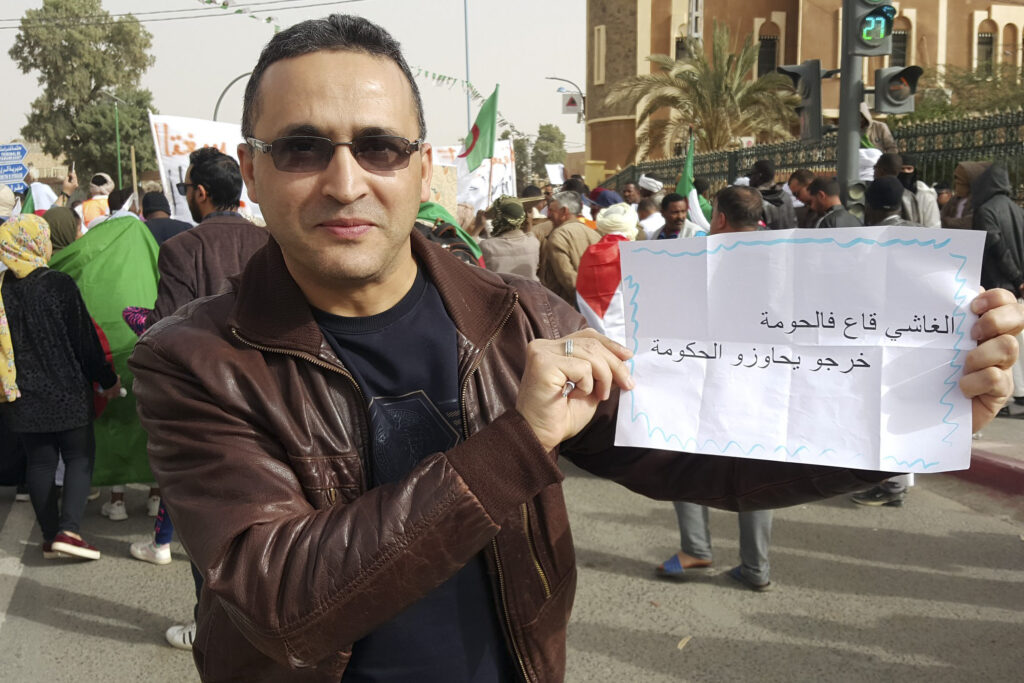 The former editor of the daily newspaper, El-Watan, Omar Belhouchet, also sounded the alarm about the police brutality meted against journalists, who "are only doing their job to cover the demonstrations".
"The crackdown focuses on journalists who post images of demonstrations and activists who have already been identified," said Salhi.
More than 3,000 police officers and riot control forces have been deployed in the capital's city center to close all major arterial roads, according to the Algerian League for the Defense of Human Rights.
Radio journalist Kenza Khatou was arrested on May 14, during a major demonstration in Algiers.
He was charged with publishing news that could "harm the international community, incitement to unarmed assembly, and contempt of court."
He was sentenced to three months in prison with a suspended sentence during a trial at the Sidi M'hamed court near Algiers on June 1. Prosecutors had demanded one year in prison for the journalist.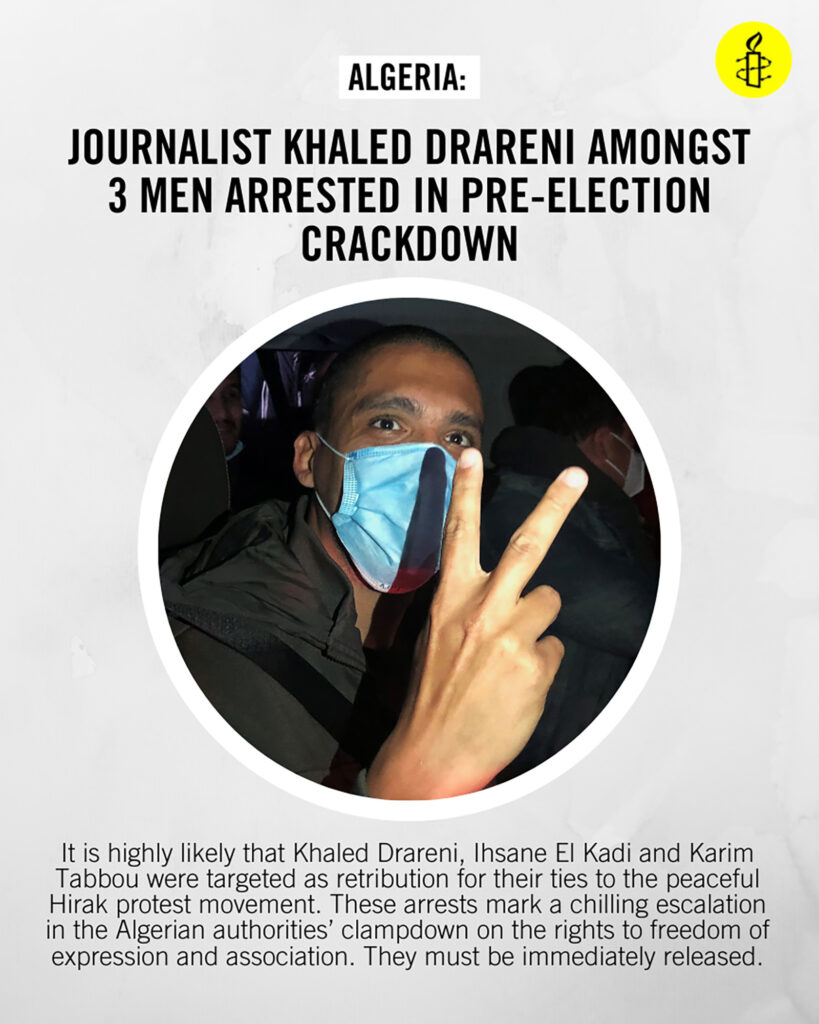 "The regime is trying to spread fear among the people by trying to stifle all voices so that it can maintain power and pass its agenda," Kenza told Zenger News before he was sentenced.
Belhouchet said the fierce campaign of police repression against journalists and activists aims to stifle the power of social networks and break the spirit and momentum of the protestors.
"Arrests, police custody, appearances before the prosecutor… a machine starts to kill the gathering," Belhouchet told Zenger News.
Numerous arrests took place in Algiers on May 14, ahead of the weekly Hirak marches, which the security forces prevented from taking place.
At least a dozen journalists were arrested that day, among them Ryad Kramdi, an AFP photographer, and Khaled Drareni, a correspondent in Algeria for the French-language channel TV5, and a videographer from Reuters.
All arrested journalists were released on the evening of the same day, according to Farid Hami, a member of the National Committee for the Release of Detainees, which has been monitoring the arrests.
Every Friday in Algiers, hirakists gather after prayers to protest. Still, the police, in large numbers, encircle the El Rahma mosque—the starting point of the marches— and violently disperse the crowds.
(Edited by Kipchumba Some and Amrita Das. Map by Urvashi Makwana)
The post Algeria Intensifies Crackdown On Journalists, Pro-democracy Activists appeared first on Zenger News.