By Vivian Shipe
KNOXVILLE, TN — They came from all over the United States. 1200 strong. The event was so big that buses were hired to take the attendees from coliseum parking to the Knoxville Convention Center.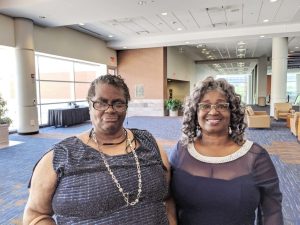 They are the alumni of Austin and Austin-East High School. They came to celebrate 140 years of unity. The oldest alumini at the celebration over the Fourth of July weekend was from the class of 1938. 
Theirs is a story of perseverance. The only high school for African Americans for 88 years in the city of Knoxville, called Austin (named after Emily Austin who started the school) started in 1879. Change would not come until integration.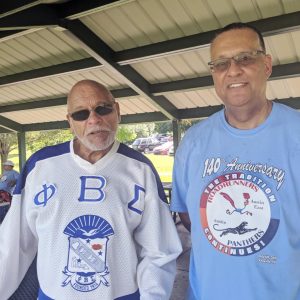 In 1969 the first class of the merged Austin and East High Schools would graduate, the first group of African Americans to have experience in the mixing of the races. Those Panthers would then become the mighty ROADRUNNERS and the colors would change from Orange and Blue to Scarlett red and Columbia Blue; changes decided by that first historical graduating class. However the Panthers would not be forgotten.
In 1979, the Austin High Alumni Association was formed to preserve the memories of those Panthers and to create a way to support the schools activities. 
Every five years for the last forty years,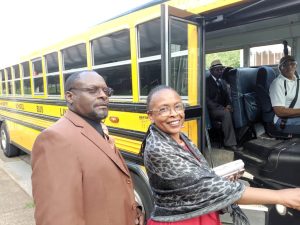 the celebration of the schools has grown bigger and bigger. In addition to gathering and remembering their history, the association has changed its name to the Austin / Austin-East Alumini Association and  has given thousands of dollars in scholarship monies to graduating seniors of their Alma maters.
The 140 year anniversary filled the city of Knoxville for three days, beginning with a gathering of over 500 at the Holston Park, to the convention center on Saturday and ended with fellowshipping around the city as the celebration ended in Sunday.
Bob Booker, Austin High Alumni, local author and civil rights leader headed the association for the last 40 years;  with the 140th celebration he passed the torch to the new president, George Underwood, class of Austin-East 1977.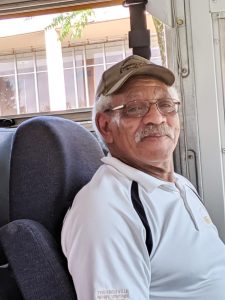 In addition to presenting five graduates of the 2019 A-E class with thousands of dollars in scholarship monies; the 1200 attendees honored those with have passed with an original poem by Octavia Harper,  watched a special video story of the history of both schools, and and received a 160 page anniversary booklet with pictures and history dating back over 100 hundred years 
The message resonating over the weekend.  
"We are STILL here." The tradition continues.