SYDNEY — Australia's nearly 101-year-old "Flying Kangaroo," the Qantas airline, has warned its workers of potential stand-downs as extended statewide lockdown and travel restrictions take a toll on domestic air travel.
Alan Joyce, chief executive officer, Qantas, in an email to staff, lamented "frustratingly familiar challenges" for his team as more than 14 million people in the southeastern states, New South Wales, Victoria, and South Australia were subject to stay-at-home orders.
"We are not at the point of requiring stand-downs in our domestic operations at this stage," he said.
"But to be honest, we cannot rule it out if multiple states keep their borders closed for extended periods."
Joyce said he wanted to "share his thinking" as Qantas services took a hit, with numerous canceled flights.
"New South Wales is a key part of the Qantas and Jetstar network, so that lockdown has already seen our total domestic flying fall from 90 percent of pre-Covid levels to around 60 percent," he said.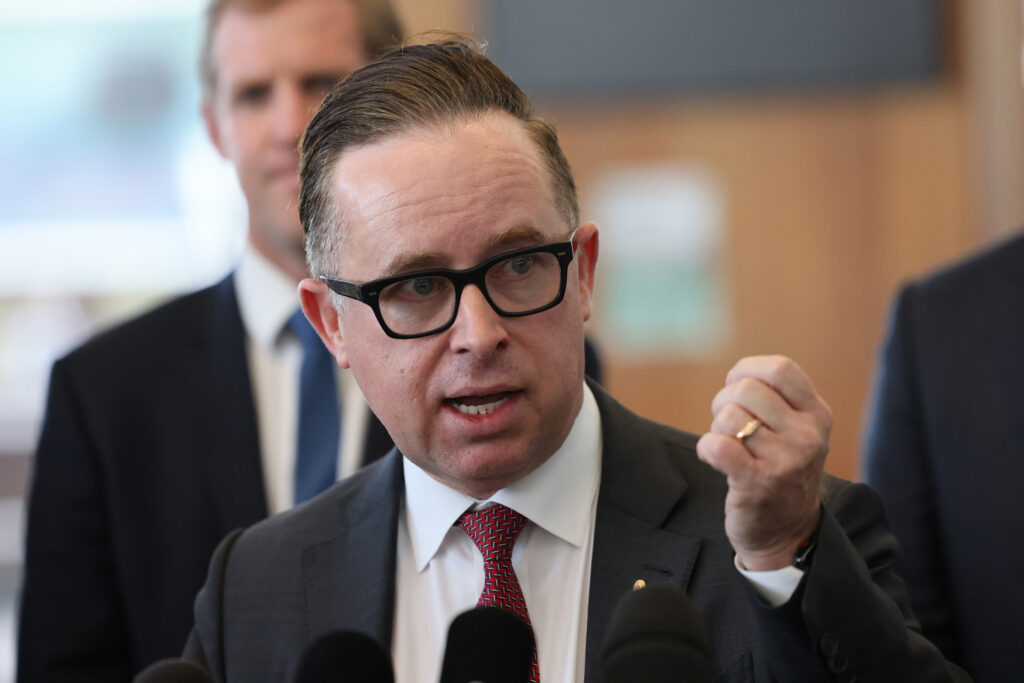 "When you add in the Victorian and now South Australian lockdowns, our total flying drops below 40 percent."
The Australian Services Union used news of the downturn to call on the federal government to urgently reinstate JobKeeper wage support measures.
"We need to recognize that the Covid-19 crisis before us now is as bad, if not worse, than last year's lockdown and economic fallout," the union's Emeline Gaske said.
"The livelihoods of thousands of Australian workers and their families now hang in the balance, and JobKeeper is the only thing that will save their jobs."
The federal government insists that national wage subsidies will not be reintroduced.
A weekly disaster payment of between AU$375 ($276.27) and AU$600 ($442.03) has been made available to people suffering hardship during outbreaks, depending on whether they lose less or more than 20 hours of work a week.
By comparison, under the JobKeeper program, eligible businesses and non-profits received AU$1500 ($1104.5) per fortnight from late March to September 2020. These were organizations severely impacted by the Covid-19 brought economic slowdown, and the ones that continued to suffer losses were supported further through JobKeeper's extension period for the next six months.
In mid-2020, almost 15,000 Qantas staff were stood down without pay or on forced leave as the national carrier moved to shed 6000 jobs and slash costs to weather the Covid-19 storm.
In his latest memo, Joyce was optimistic.
"Unlike last winter, there is now a Covid-19 vaccine rolling out, and that means this cycle of restrictions and lockdowns will break," he said.
78 percent of the Qantas workforce was reliant on JobKeeper in 2020, and 72 percent said supporting families would not have been possible without the payment.
The Transport Workers Union, which also represents Qantas personnel, estimates that the airliner is on track to receive AU$2 billion ($1.5 billion) by the end of the year, having already collected AU$1.2 billion ($880 million) in federal support in 2020 through JobKeeper and aviation-specific support programs.
The amount was nearly identical to its AU$1.96 billion ($1.44 billion) loss last year. The Transport Workers Union has questioned Qantas' gains through tax breaks and tourism offered by the Queensland, Victoria, and New South Wales governments, saying an AU$2 billion ($1.5 billion) support warrants a guarantee on return for taxpayers.
Edited by Saptak Datta and Krishna Kakani
The post Australia's Largest Airlines Asks Workers To Brace For Stand-downs Amid Covid-19 Downturn appeared first on Zenger News.