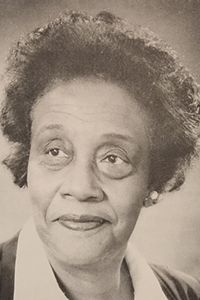 Franklin, Tenn. (TN Tribune)- Former educator and an influential community leader Mary Elisabeth Mills passed away Friday July 14, 2023 at her home in Franklin, Tennessee at the age of 97.
Mary Mills was born on July 4, 1926 in Franklin, Williamson County, Tennessee to the parents of Daisy and George Knowles.
Mills was a pioneer in education in Williamson County serving both before and after public school integration. She found her love for teaching at a young age under the mentorship of J.R. Watkins. He gave her an opportunity to substitute teach while she was still a senior in high school and she was "hooked".
Mills spent more than thirty-nine years in education starting out as a teacher in the Franklin Special School District and eventually ending up in administration as a principal.
Mary Elisabeth Johnson Mills served her community in many important ways including: serving as a twenty-five year board member of Williamson Medical Center, seventeen years on the Williamson County Board of Commissioners; she was one of the founders of the African American Heritage Society where she continued to participate regularly. She was a very active and dedicated member of Historic Shorter Chapel AME Church in Franklin where she served tirelessly for many years as a member and officer of the Clara B. Johnson Women's Missionary Society. Mrs. Mills worked tirelessly to live up to her early commitment to better her community as a supporter of education and health.
Mrs. Mills leaves to cherish her many memories her son, Latham Lowe Mills, Jr,. grandchildren, Natonya Blackmun (John) Listach, Courtney Blackmun, Nathaniel "JR" Blackmun, Jr., Christopher Mills and Alexandria Mills;. great grandchildren, Elizabeth "Lizzy" Listach, Zayne Listach Malachi Mills, Emani Naylor, London Naylor and Eden Mills; sister, Maggie Knowles Cannon; son-in-law, Nathaniel Blackmun, Sr. nieces, nephews, cousins and friends.
Mrs. Mills will lie in state on Monday, July 24, 2023 from 12 until 3 at Waters Funeral Home.
Visitation with family Monday, July 24, 2023 from 4 until 6 at Lynn Creek Tabernacle, 117 Fairground Street Franklin, Tennessee.
Funeral Service Tuesday, July 25, 2023 at 11:00 A.M, Shorter Chapel African Methodist Episcopal Church, 255 Natchez Street Franklin, Tennessee.
Interment Pinecrest Memorial Gardens.