By Natalie R. Bell
NASHVILLE, TN — The National Newspaper Publishers Association (NNPA), the trade organization of more than 200 African American corporate media owners across 36 states, will hold its annual convention in downtown Nashville, June 28th-July 1st.
Dr. Benjamin Chavis, NNPA president and chief executive officer, speaking in a virtual interview from his office in Washington, D.C., hailed Nashville's growth and development into a world tourism destination, as well as its status as "one of the rare cities with four HBCUs," drawing thousands of young Black college students from around the nation every year. Notwithstanding those attractions, Chavis went on to state the primary reason the NNPA Board of Directors chose Music City as its annual meeting location this year is the "outstanding leadership" of The Tennessee Tribune.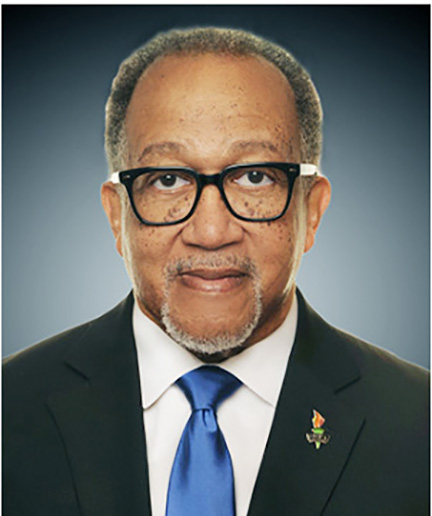 Noting that The Tennessee Tribune newspaper and website serve not only Nashville, but also readers across the state and nation, Chavis said his board holds publisher Rosetta Miller Perry in "high regard" for her certain outspokenness, and boldness.
"She is our queen," he said. Two years ago, Chavis said he declared Perry, "the Queen Mother of the Black Press of America."
Having led the NNPA as its chief executive over the last decade, Chavis is also a syndicated columnist, author, and entrepreneur. A former executive director of the NAACP, he is a civil rights icon. He grew up in Oxford, N.C. where, he was one of the youngest staff members of Southern Christian Leadership Conference. At the age of 23, he rose to international prominence as the leader of the Wilmington Ten, a group wrongly convicted, in 1971, in clashes that stemmed from school desegregation.
When asked if he's aware of renewed efforts in Nashville to establish an African American and Civil Rights museum – a crusade which Tennessee Tribune Publisher Perry has long supported – Chavis, without hesitation, responded: "Nashville is one of the cradles of the Civil Rights Movement." What more reason for the Black Press to come to Nashville at this time, he continued. "It is timely and prophetic, recognizing and affirming, that we still have work to do. It will be a Black Press Revival."
The 2023 NNPA Convention will be based at the J.W. Marriott Hotel, with the theme "Amplifying Progress, Excellence and Voices of Black America."
"We are reasserting the strategic value, importance and digital transformation of the Black Press in America," said Chavis.
NNPA "Legacy Awards" will be presented to Tennessee state representatives Justin Jones and Justin Peason for their persistence on gun control in the civil rights tradition. The organization's "Leadership Award" will go to Keith Ellison, the Minnesota attorney general who led the prosecution into the murder of George Floyd.
An opening reception will be held at the National Museum of African American Music. "Music is the creative genius of black people, a connection between our culture and the fight for freedom, justice and equality," said Chavis. "You can track it through gospel, blues, jazz and hip hop." The black press has, and continues to document that same struggle, he said. "We are a blessed people, not a cursed people."