Nashville, Tenn. (TN Tribune)–The Tennessee Board of Regents recently appointed Dr. Gwendolyn Sutton as the new president of the Tennessee College of Applied Technology Memphis, effective May 1. She joined the staff at TCAT Memphis in 2003 and has served as its vice president since 2017.
Dr. Sutton succeeds Dr. Roland Rayner, who retired in February after serving as the college's president since 2010 and more than 32 years of service in the College System of Tennessee.
Sutton earned a Doctor of Education degree in Leadership and Professional Practice from Trevecca Nazarene University, a Master of Business Administration at Bethel University, a Bachelor of Science at Mississippi State University, and a Computer Information Systems diploma at TCAT Covington.
She was one of two finalists selected in March by a search advisory committee that was appointed last fall after Rayner announced his plans to retire and the board approved criteria for the next president. The committee was chaired by Board Vice Chair Emily J. Reynolds and included Regents Mark George and Nisha Powers, and representatives of the campus, business and civic communities.
TBR Chancellor Flora W. Tydings recommended Sutton for the appointment after reviewing input from public forums on the campus for both finalists April 4, consulting with the search committee and conducting final interviews. The board unanimously approved her appointment in a special called meeting this afternoon (April 27, 2023).
"As the first female president of TCAT Memphis, I am excited to continue this professional path while leading the TCAT Memphis faculty, staff, and students, whom I consider my family," Sutton said. "I am looking forward to expanding the college mission throughout Memphis-Shelby County, forming local and national partnerships with businesses and industries, increasing workforce opportunities in our communities, and strengthening dual enrollment offerings in our secondary schools."
She began her higher education career in 2001 as a financial aid officer. After two years at private colleges in Jackson, MS, and Memphis, she joined TCAT Memphis as financial aid coordinator in 2003 and served in that role for 10 years until being appointed student services coordinator at TCAT Ripley, a sister institution, in 2013. She returned to TCAT Memphis in 2016 as compliance and curriculum coordinator, and was appointed vice president in November 2017. Her full resumé is available on the TBR executive search webpage at https://www.tbr.edu/hr/executivesearches/president-tcat-memphis.
The Board of Regents governs Tennessee's public community and technical colleges.
In other action during its meeting today, the board:
► Approved criteria for the next president of Jackson State Community College, where Dr. George Pimentel has announced plans to retire as president effective June 30, 2023. Board approval of the criteria for the next president is the first step in the search process.
Regent Mark George will chair the Jackson State search committee, and Regents Nisha Powers, Emily Reynolds and Kyle Spurgeon will also serve as committee members. The committee will also include representatives of the college's faculty, staff, students and alumni, and business and industry leaders who will be appointed soon. The goal is to have a new president appointed by Sept. 30, 2023.
► Approved the criteria for the next president of TCAT Jackson, and approved a revision to the TBR policy on Presidential Selection and Retention that permits the Board of Regents to establish a presidential search process at limited variance with the existing policy upon a finding by the board "that exceptional circumstances exist. Exceptional circumstances may be found only in rare instances where the best interests of the institution justify a different search process," the revised policy states.
The revision also requires that "Any finding of exceptional circumstances be based on detailed facts and include a rationale for not following the regular search process." The revision would not alter any provisions of state law governing college presidential searches, including public notice, public forum and identification of finalist(s) requirements.
► And, exercising the newly revised policy above, approved a finding that exceptional circumstances exist in the search for the next president of TCAT Jackson and selected the college's current executive vice president and interim president, Heath R. McMillian, as the sole finalist for the next president.
A public forum will be scheduled on the campus and McMillian's resumé will be posted soon on the TBR presidential and executive search webpage: https://www.tbr.edu/hr/executivesearches. The Board of Regents will consider acting on the appointment of the next president at its next regular quarterly meeting June 15-16.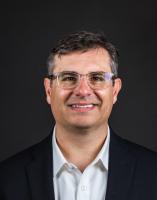 Heath R. McMillian
McMillian came to TCAT Jackson in May 2022 as executive vice president to lead development of the Blue Oval City Campus and its programs and curriculum. He has also been serving as interim president since October 2022 when former president Jeff Sisk was appointed executive director of the systemwide TBR Center for Workforce Development. McMillian previously served as executive director of economic and workforce development at Northeast State Community College.
The board unanimously approved a finding that exceptional circumstances exist at TCAT Jackson because the college and its president are responsible for establishing the new TCAT Blue Oval City Campus nearby. TCAT Jackson and its new Blue Oval City Campus now under construction will be critical for developing the workforce for Ford, SK and their suppliers at the electric vehicle manufacturing complex.
"We all know how important the development of Blue Oval City is to the Greater Jackson region and to the State of Tennessee," Chancellor Tydings said. "Given the exceptional circumstances in establishing the Blue Oval Campus, while at the same time searching for the next president of TCAT Jackson, I believe this qualifies as a rare instance for the board to consider the designation of a sole finalist.
"Heath McMillian is uniquely qualified for this position in that he started as executive vice president of the TCAT Jackson Blue Oval Campus in May 2022 and in October 2022, was asked to serve as interim president… Since that time, he has continued to do an exceptional job of overseeing the work with Ford, SK, their suppliers and all the constituencies in the region," she said. "I believe it is in the best interest of TCAT Jackson, the community it serves, and the system to move forward with Dr. Heath McMillian as your sole finalist for the position."
The meeting was live-streamed and is archived on the TBR website at https://www.tbr.edu/board/april-27-2023-special-called-board-meeting. Board materials, including the agenda, criteria for the Jackson State presidential search and the proposed policy revision, are posted at the same link.