By Vivian Shipe
KNOXVILLE, TN — This summer East Knoxville will  serve over 100 scholars in grades first thru eighth in a free summer enrichment program thru the Freedom Schools Project. The city of Knoxville will also host the largest "train the trainer "week with over 2500 college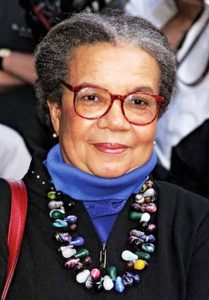 students and college graduates from across the nation on the University of Tennessee campus.
Freedom Schools are one of four programs produced by the Children's Defense Fund. Under the guidance of founder and president, Marion Wright  Edelman, for 40 years the CDF has worked tirelessly to level the playing field for children. 
The summer programs are designed to build strong, literate and empowered children and close the gap on the summer reading loss so many children experience upon returning to school in the fall. The program provides high quality academics, parents and family participation, and help with nutrition, health and mental health needs. To date, over 135,000 children have benefited from the program.
The 2500 servant leader interns, or SLls, are all between the ages of 18 and 30 and  come from cities that have freedom schools. They come to be trained by the best; the Ella Baker Trainers, one of who is Knoxville's own newest school board member, Evetty Satterfield.
Highly trained servant leaders, these men and women prepare and train  the SLIs thru the Ella Baker Child Policy Institute National Training program to teach, be site coordinators and Project directors. These interns, once trained,  will join the 16,000 already trained across the country.
The Ella Baker trainers believe learning is fun and provide an upbeat learning experience from the moment the interns step into the campus.
Satterfield has been an Ella Baker trainer for four years and has served the Freedom Schools program for eight years.
Satterfield says, "This program has made me the servant leader I am today and I believe there should be Freedom Schools in every community."
More information about the program can be found at https://www.childrensdefense.org/programs