By Clint Confehr
NASHVILLE, TN — Gov. Bill Lee's State of the State Address this week included claims of national leadership, and attracted rebuttals on difficult issues.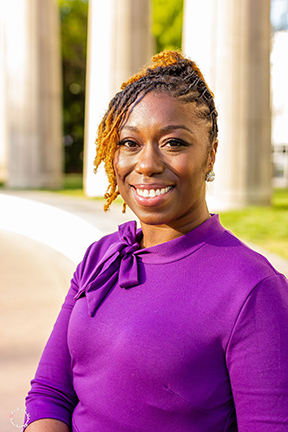 "We heard statements about 'leading the nation,'" Sen. Charlane Oliver said, "but with this $55.6 billion budget, Tennessee Republicans are actually putting out fires they've created due to neglect of issues over the past 10 years they've been in power."
The Nashville Democrat's reaction came as a Knox County-area child's father, his attorney, and state lawmakers cited problems with the Department of Children's Services, offered solutions, and reacted to Lee's speech after he was interrupted while talking about abortion.
"Pro-life is much more than defending the lives of the unborn," Lee said. "America is rooted in a commitment to human dignity…" It's about pregnant workers, premature babies, "the dignity of a father living with a disability, and the dignity of a family in crisis."
Reacting to that, Joe Brian Siddens, a 45-year-old Knoxville father, said he's on disability, fighting for custody of his young daughter and facing "false allegations about abuse and neglect" in divorce court, through DCS and in juvenile court. His daughter's guardian ad litem — a court appointed lawyer advocating for his daughter's best interests — resigned Monday, Siddens said.
DCS work in custody cases wasn't mentioned by Lee, but he did say, "The needs of Tennessee children have evolved, and our approach to serving them must evolve too."
With DCS Commissioner Margie Quin, "we've … hired dozens of … qualified caseworkers," Lee said. They "have an incredibly difficult job," got two pay raises last year; and deserve more. "We're also proposing more than $190 million in additional resources to support … DCS and provide for the safety and well-being of Tennessee children."
"I'm glad," Sidden's lawyer, Jed McKeehan of Knoxville said, "to hear they're putting money into DCS, but I'll believe change is occurring when I see it." Lee's "comments touch on the additional funds provided to DCS and employees, which are definitely needed, but how they are going to address concerns (like kids sleeping in offices) is not discussed."
DCS doesn't have enough foster homes or other quarters for children.
"There's a lot more work to do," Lee said, "but I believe we have the right plan and the right team to get it done."
"It's not enough," state Rep. Gloria Johnson (D-Knoxville) said. "Over the last four years, he's let this get to a point where we are in collapse in DCS." She wants to hear more. "He's clearly addressed it, however, it's not going to be … enough investment to get us on the right track."
Johnson is sponsoring the House bill with Nashville Sen. Heidi Campbell's bill to cap caseworker caseloads at 12; the "social work standard." Indiana is "very successful" with that. Some DCS workers have 40-60 cases.
The DCS commissioner worked for the Tennessee Bureau of Investigation.
"Her experience is not in social work. I have talked with this commissioner…. [S]he wants to fix the problem, however … [Lee] appointed someone with no depth of knowledge in social work… Too many people with vast knowledge of social work are gone from this department. It's going to be harder for her to set it right, especially with a governor who doesn't know how bad it is."
Lee said, "We've built a team at our Department of Children's Services that is ready to move forward and provide better services."
"Don't be fooled," Sen. Oliver said, "investments being made in children, families and workers should've been done years ago. Instead, Tennessee is leading in hatred, bullying and bigotry."
Lee touted Tennessee's economy, exemplified by Ford's BlueOval City planned near Memphis. It was anticipated that President Biden would mention BlueOval City and the death of Tyre Nichols during his State of the Union on Tuesday.
Also Tuesday, Lee's 2023-'24 Budget Recommendation was presented with some details on what he outlined on Monday. tn.gov/governor displays the text of Lee's speech.
Democrats react to Gov. Bill Lee's State of the State
NASHVILLE, TN — Democrats in the state Legislature issued statements about Gov. Bill Lee's State of the State address.
• Sen. Raumesh Akbari, Senate minority leader: "We are glad to see an emphasis on tax cuts for small business owners, the conservation of our natural resources, and some targeted investments in maternity care, children and state workers. But most of the new money in this budget is long overdue. They're putting out fires that have been growing for a decade. State government has to break its bad habit of waiting until a crisis emerges to make meaningful changes. Our caucus stands ready to work with our colleagues to do the hard work of planning for our shared future."
• Sen. London Lamar, Senate Democratic caucus chairwoman: "Instead of leading our state into the 21st century by investing in people and working families, Tennessee is only maintaining the status quo. We are not leading the nation as long as we have abused children sleeping on the floors of state office buildings. We're not leading the nation if our families don't have access to affordable housing, health coverage or childcare. This budget does some nice things, but with this much funding available, Tennesseans deserve more than business as usual. If we want to lead the nation, let's get to work on real investments for our people, families and businesses."
• House Democratic Leader Rep. Karen Camper recommends rejection of divisive politics and advocates a bipartisan focus on: affordability in healthcare, childcare and housing; regional transportation solutions; tax cuts for working families, instead of big business; fixing DCS; paid family leave; universal pre-K and smaller classroom sizes; increasing the minimum wage; TennCare expansion for working people; and police brutality reform.