By Vivian Shipe
KNOXVILLE, TN — The Courage To Lead with a Greater Determination was the theme of  a week of  eleven King celebration activities held in Knoxville by the MLK Commemorative Commission in honor of the  Martin Luther King Jr.  Holiday. 
One of the  activities was the Commissions thirtieth annual luncheon. Held at Rothchild's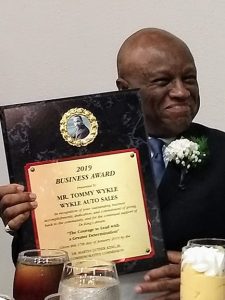 Catering Center, 700 attended the luncheon which recognizes leaders in the areas of business, education, and advocacy. The event  was highlighted with a dynamic speech by  Minnijean Brown Trickey.
Trickey, an American Civil Rights Icon and activitist, is one of the Little Rock Nine, a group of African American teenagers who desegregated Central High School under the protection of federal troops in 1957.
The recipient for the 2019 Business award was  Tommy Wykle of  Wykle's Auto Sales.
Wykle was the FIRST black car dealership in Knoxville and this year will celebrate 50 years of being in business.
The education award was presented to Mrs.Renee Kelly. She is the Director of Emerald Academy, Knoxville's only charter school. 
Vivian Underwood Shipe received the advocacy award for her efforts over the last 40 years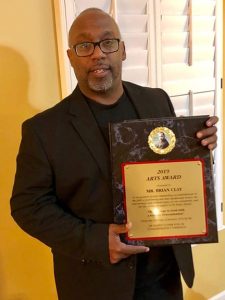 to serve the most vulnerable and at risk of Knoxville's population.
The commission also awarded the Grand Marshall award to Harold Agnew, the Distinguished Service Award to Phyllis Young Nichols, the Community Service Award to Denetria Moore, and the Arts Award to  Brian Clay. 
Clay, a classical trained pianist, is a previous winner of the Atlanta Choice Award for Best instrumental artist . With 7 CDs to his credit Clay is also the  creator of  JAZZSPIRATIONS, a successful syndicated radio program.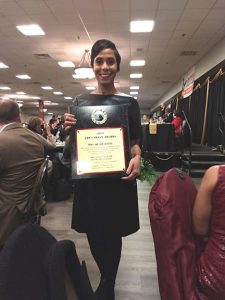 Among the numerous events held in honor of Dr. King;  celebrations included three symposiums, interfaith prayer services, a night with the arts and concluded with  a  march and closing ceremonies led by key note speaker Reena Evers-Everette, the daughter of slain civil rights activist, Medger Evers.
This is the 37th year of events held in Knoxville honoring the memory of Dr. King.