By Alison Decker
NASHVILLE, TN — Bernard Lyght a stuntman and stunt driver from Albany, Georgia looks forward to each season competing with his fellow comrades in a 1500-horsepower Megalodon monster truck throughout the United States, but especially Nashville, for Monster Jam.
This show is for families and people of all backgrounds and ages.
Lyght started out with the company 11 years ago, transitioning from stunt man to stunt driver, and is going into his sixth year as a stunt driver for Monster Jam. A skilled acrobat and former cheerleader, martial artist and stunt man, Lyght has worked as a stunt performer on Black Panther: Wakanda Forever and performed across the country. He previously played his favorite superhero, Spider-Man, in a Marvel University production, was an acrobatic stunt man in Nuclear Cowboy, and a stunt double on the show Vampire Diaries.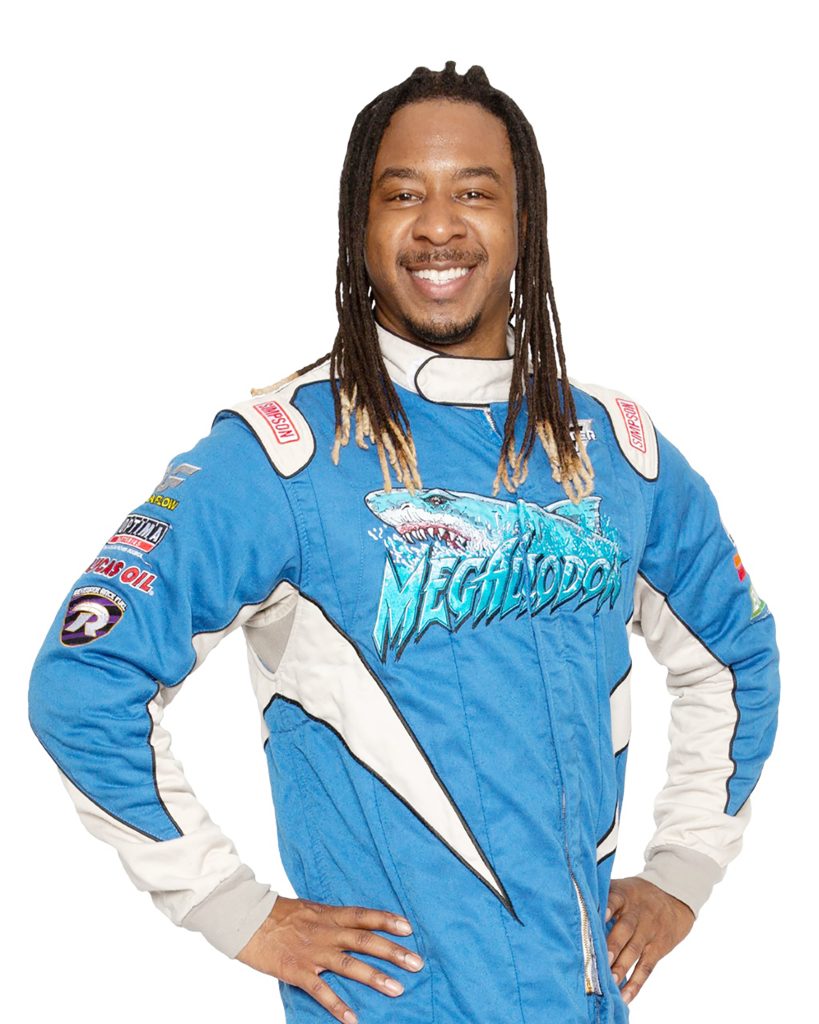 Just last year in 2022 Lyght won entertainer of the year. He noted it was both an honor and a pleasure to entertain the public and put his niche to work and go from dream job to dream job.
"This shows leave friends and family in astonishment. The feeling doesn't compare to seeing it online versus in person. The sounds of the trucks, and the crowds are always starstruck seeing the giant monster trucks," Lyght said.
Monster Jam, owned by Feld Motorsports, puts on shows featuring 2-wheel skill competitions, sky wheelies, donuts and freestyle. All drivers attend "Monster University" in Paxton, IL., where they spend weeks going through criteria on operating the vehicles along with safety instructions. Several stunts, such as the front flip or forward-momentum double backflip, are even practiced at the facility before officially attempting them in the arenas. Hours of practice come into play when operating heavy machinery.
Tickets start at $20 and are available at Ticketmaster.com or by visiting the venue website at www.bridgestonearena.com/events/detail/monster-jam-8 for show dates and times. Saturday, January 7th shows will be at 1 and 6:30 pm and Sunday at 1pm. The Monster Jam Pit Party is an optional add-on to any ticket at the show that allows patrons to meet the drivers, who will be giving out their autographs and taking photographs with the crew. Other perks include competition previews, driver interviews, behind the scenes with the pit crew, judges overview, opening ceremonies, and being a part of special giveaways.
Throughout the season the eight stunt drivers all gather points from each event, and a cumulative tally of the points are combined with the Monster Jam finals which will also take place in Nashville in July of 2023. Other monster trucks featured in this show will be Scooby- Doo, driven by Linsey Reed; El Toro Loco by Armando Castro; Zombie by Chad Tingler; Grave Digger by Weston Anderson; Earth Shaker by Hunter Souza; Jurassic Attack by Dalton Widner and Stone Crusher by Frank Krmel.
Lyght said his advice for anyone wanting to drive is that "The hardest steps are your first few, once you get walking and get the momentum in, you're ready to go. Always follow your dreams and never give up."
You can keep up with Lyght and his Megalodon monster truck happenings on Instagram, TikTok, and Facebook at Bernard.Lyght. For more info about a Monster Jam event near you, follow Monster Jam on their social media channels: Facebook, Twitter, Instagram and TikTok and subscribe to the Monster Jam YouTube Channel at http://www.youtube.com/MonsterJam.