DON'T MISS
By Janice Malone JACKSON, TN-'Gospel on the Move' is one of the most popular local television shows in the Jackson, TN area. The one-hour weekly...
LIFESTYLE NEWS
FIGHTING WITH MY FAMILY, hitting theaters nationwide on Friday, February 22. It's a heartwarming comedy based on the incredible true story of WWE Superstar Paige™...
By Reginald Stuart WASHINGTON, DC — Just as the late Detroit automobile executive George Russell did decades earlier when he embraced Meharry Medical College and...
TECH AND GADGETS
NASHVILLE, TN — For the fifteenth consecutive year, Ascend Federal Credit Union is raising the educational possibilities for its members with $1,000 scholarships. Winners of...
LATEST REVIEWS
By Ron Wynn Jamaica's Usain Bolt, widely regarded as the greatest sprinter in history due to his domination in both the Olympics and World Championships,...
PERFORMANCE TRAINING
This Thursday, September 13th, DAV & RecruitMilitary will host a Veterans Job Fair at Nissan Stadium from 11am to 3pm.  Nashville-area employers will be...
Keeping your family's teeth healthy is very important to help them be able to chew and enjoy their food, avoid toothaches and discomfort, and...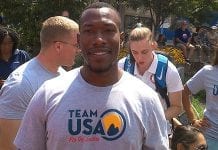 NASHVILLE, Tenn. (TSU News Service) – Lack of sight is not holding back Markeith Price. The 2012 Tennessee State University graduate, who is visually impaired,...
NASHVILLE, TN — The legendary Fisk Jubilee singers are a part of the stellar list of entertainers scheduled to perform at the Jack Daniel's...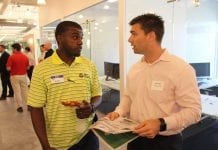 By Clint Confehr FRANKLIN, TN — There's a shortage of trained skilled workers for builders and contractors, according to employers and associates here for a...
HOLIDAY RECIPES
By Rosetta Miller Perry I spent my entire professional career fighting for equality and economic justice while employed by the United State Commission on Civil...