DON'T MISS
By Clint Confehr NASHVILLE, TN — Bordeaux's councilman wants metro's council to take authority, as allowed by state law, to decide whether expansion of landfills...
LIFESTYLE NEWS
NASHVILLE, TN – William Barr testified before the Senate Judiciary Committee in Washington Tuesday. Barr is President Trump's pick to replace Attorney General Jeff...
It's "xenophobic rhetoric" and "fear mongering," but most Americans are more pragmatic about border security, according to NAACP leaders and friends commenting on President...
TECH AND GADGETS
By Peter White NASHVILLE, TN — NASHVILLE, TN – Belmont University wants to put an indoor batting cage and some offices in a public park...
LATEST REVIEWS
By Janice Malone NASHVILLE, TN — After all of the Thanksgiving eat-a-thon and the Black Friday shop-a-thons have ended, make sure to tune in getTV's...
PERFORMANCE TRAINING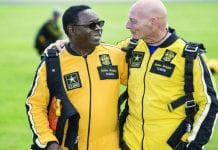 CLARKSVILLE, TN— Middle Tennessee State University President Sidney A. McPhee and retired Lt. Gen. Keith M. Huber, senior adviser for veterans and leadership initiatives,...
From Staff Reports MEMPHIS, TN — Shelby County will soon have a director of education to be a liaison between the mayor, county commissioners, school...
Walter Searcy has long been a pillar of the African American community in Nashville, as well as a longtime board member of MTA. He...
Ascend Federal Credit Union welcomes Patty Conti as its new senior vice president/general counsel. The Cleveland, Ohio native earned her juris doctor degree from Cleveland-Marshall...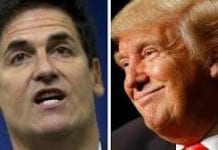 In Pittsburgh, Pennsylvania, billionaire businessman Mark Cuban endorsed Democratic candidate, Hillary Clinton. He also took the time to slam Trump. According to NBC News,...
HOLIDAY RECIPES
By Peter White NASHVILLE, TN –State Representative John Ray Clemmons (D-Nashville) and State Senator Lee Harris (D-Memphis) have introduced a consumer protection bill to protect Net...