By Vivian Shipe
KNOXVILLE, TN — The annual Power of the Purse fundraiser final figures are in. The annual fundraiser to feed seniors in Knoxville topped all previous years with the September event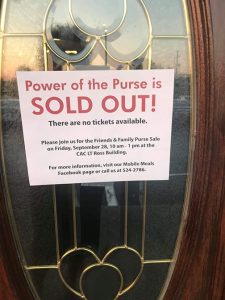 raising over 50,000.00 dollars. A smaller five dollar sale was held the following week which helped pushed the final totals over 50K. The event also set an attendance record as 500 tickets were sold to the prestigious event which was held at Rothchild's Banquet Hall.
Hosted by the CAC Office on Aging, the event raises funds to feed seniors in Knoxville/Knox County thru it's Mobile Meals program. There was live music, a banquet, and purses valued in the thousands that participants could buy or bid for. 
The Mobile Meals program delivers a daily meal at noon to frail seniors over 60 who live alone and cant cook for themselves and have no one to cook for them. On Fridays  the seniors receive enough meals to last until the next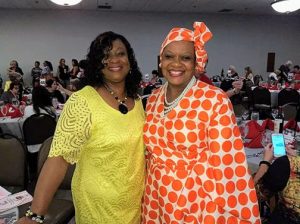 meal is delivered on Monday.
The hot meals, complete with a nutritious drink and a fruit are delivered daily by a volunteer. Many times the volunteer is the seniors only human contact and the daily visit also provides a wellness check which has proven to  be a life saver on several occasions.
Funds raised from this years event will help feed almost 1000 seniors in the coming year.